TAIPEI – 42-year-old Malaysian singer Gary Chaw, who is mostly known for getting into trouble due to alcoholism, has once again found himself famous for the wrong reasons.
In a now-viral video, Chaw was caught shouting obscenities towards a customer at a restaurant located in Neihu district, Taipei.
According to the netizen who witnessed the meltdown, Chaw had gotten drunk, stumbled into his/her private room and began screaming vulgarities towards them.
As he was about to leave, we told him to stop cursing or we would file a police report. Suddenly, he went berserk and started to throw things around and even tried to hit us.
The netizen also claimed that the restaurant owner's child was also hurt by Chaw's raging.
Watch the video below:
'Let the police investigate'
Police later confirmed that they had received a report from the restaurant on the same night about a man wrecking havoc.
Chaw has also posted an official statement regarding the incident, saying that he will cooperate with the police but did not reveal whether he was the person in the video.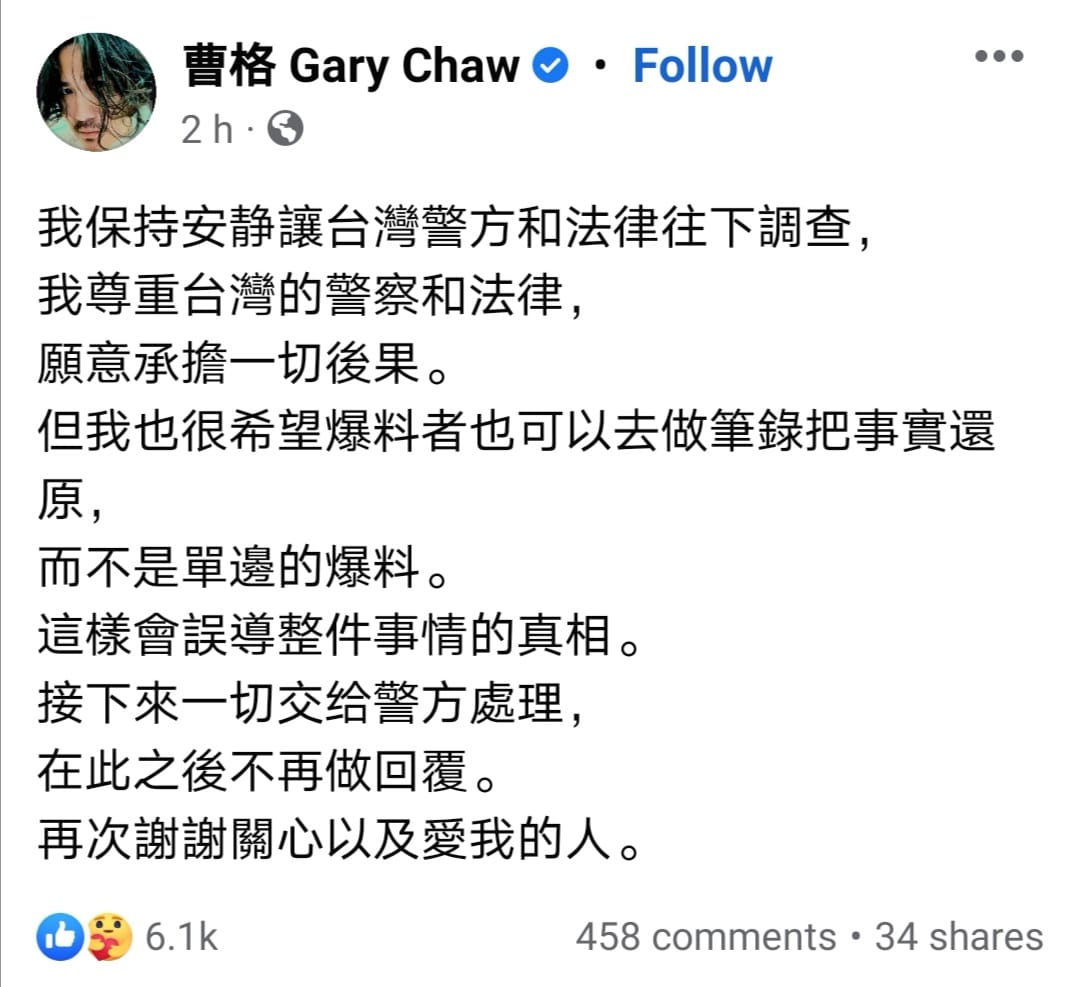 When a netizen asked whether he had indeed abandoned alcohol for good, Chaw claimed that he was served "chicken soup with alcohol in it".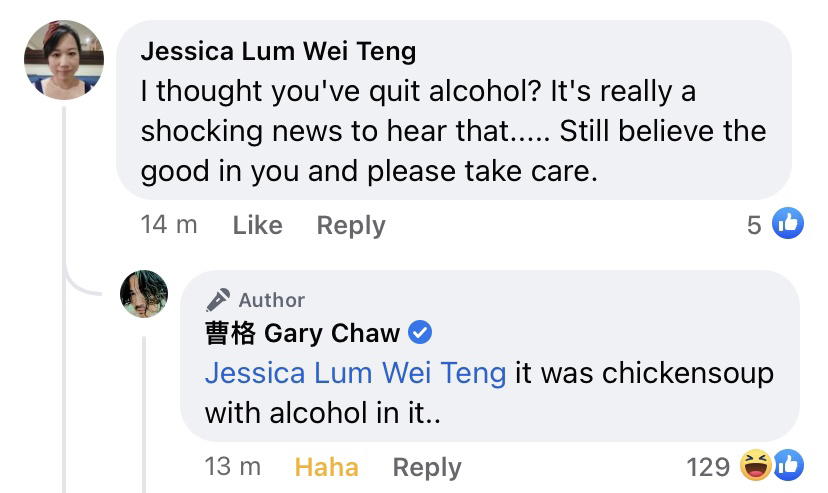 Let's hope the authorities will be able to solve this issue out soon!
---

---
READ ALSO: Patient Who Received World's First Pig's Heart Transplant Has Died 2 Months Later
Cover image via The Smart Local and Youtube/ronricocat