MALACCA – A silat trainee and instructor were nabbed by police on Thursday (Dec 9) after they filmed themselves brandishing several deadly weapons in a viral TikTok video.
Melaka Tengah district police chief Assistant Commissioner Christopher Patit said the 41-year-old Sabahan woman was apprehended along with her 45-year-old instructor at Pulau Besar during a joint routine check by health authorities and police on SOP compliance.
"According to preliminary investigations, the woman wanted to display her weaponry skills on TikTok.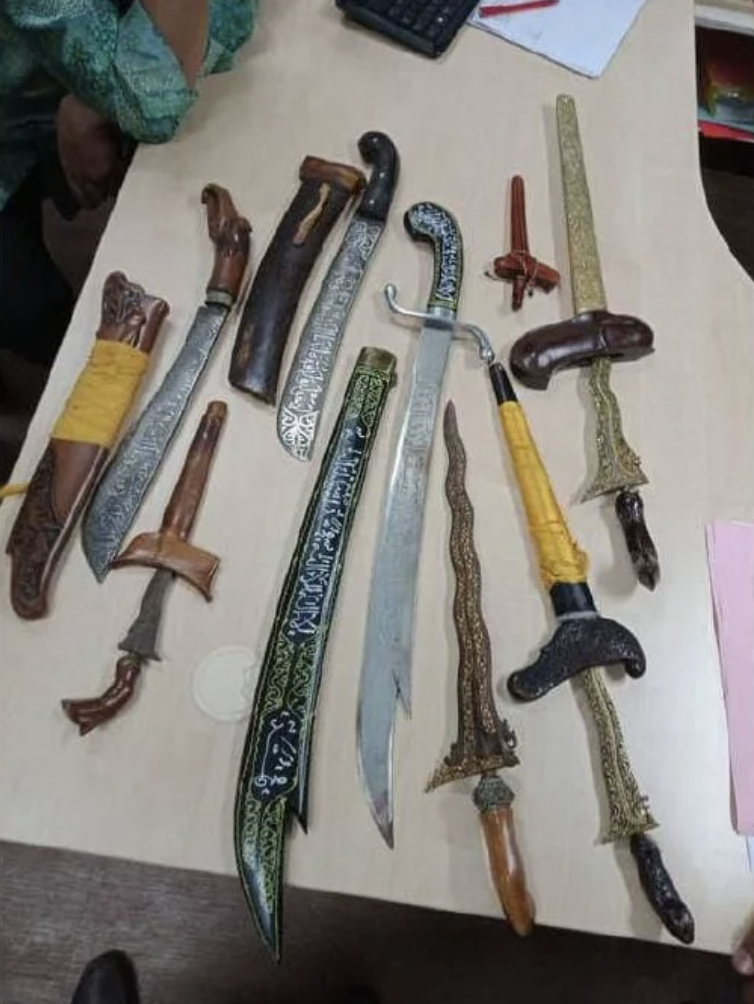 "We also confiscated five keris, two machetes and a sword from the suspects," he said in a statement yesterday.
Patit added that three other individuals aged between 20 and 45 but were later released after their statements were recorded.
The duo will be probed under Section 6 of the Corrosive and Explosive Substances and Offensive Weapon Act 1958.
"Any weapon listed under the Second Schedule of this Act above is not allowed to be brought into public places without prior permission," he said.
Read also:
---

---
Cover image via Harian Metro
Editor: Sarah Yeoh