With the Mid-Autumn Festival just a week away, many are rushing to stock up on mooncakes in conjunction with the yearly occasion.
Sadly for one Singaporean woman, what was supposed to be a sweet deal turned bitter after she lost S$76,000 (approx. RM260,000) to a mooncake scam.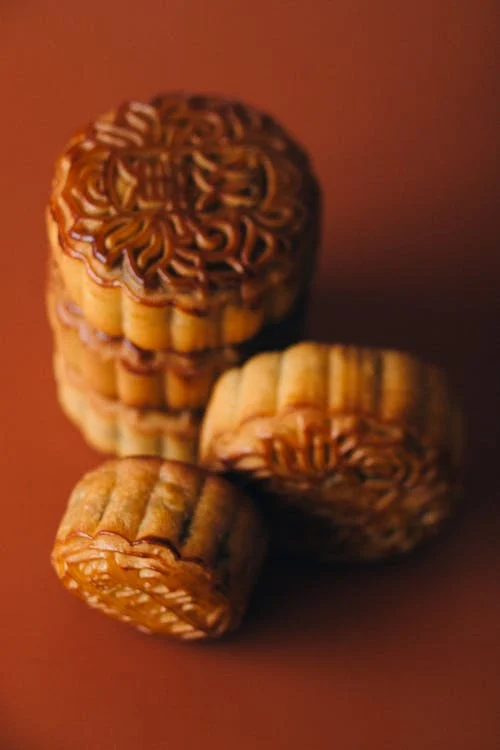 Saw FB ad for durian mooncakes
The victim, 51-year-old Lee (transliteration), told Shin Min Daily News that she came across a Facebook ad for mooncakes sold by 'Sunshine Cake House' on Sept 14.
According to the ad, it was offering eight Musang King snowskin mooncakes for only S$29.90 (RM102.75) instead of the original price of S$56.90 (RM195.53).
"My son was looking to buy mooncakes for his client, so I planned to purchase two boxes and recommend the brand to him if I liked it.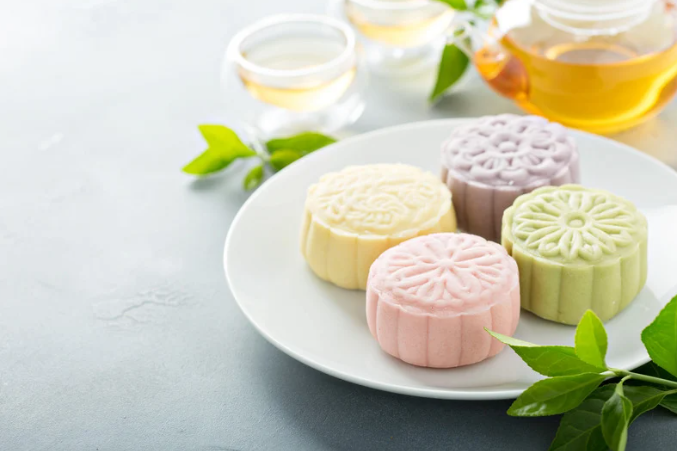 "I then clicked on the link posted along with the ad to contact the shop and I was given another link," she said.
Lee was then instructed by the seller click the link to download an app so that she could fill in her shipping address and also had to pay S$1 for order confirmation.
Wary of it being a potential scam, Lee lied to the seller, claiming that she didn't use PayNow. In response, the latter promised that they would pay for her first.
SG woman loses RM260K in savings
Lee then clicked on the link and downloaded the app. At that time, she could still use her phone normally. As an extra measure, she even checked her bank account at 10pm and saw nothing amiss.
The next morning, her worst fears came true after she realised she couldn't access into her account and quickly rushed to the ATM to check.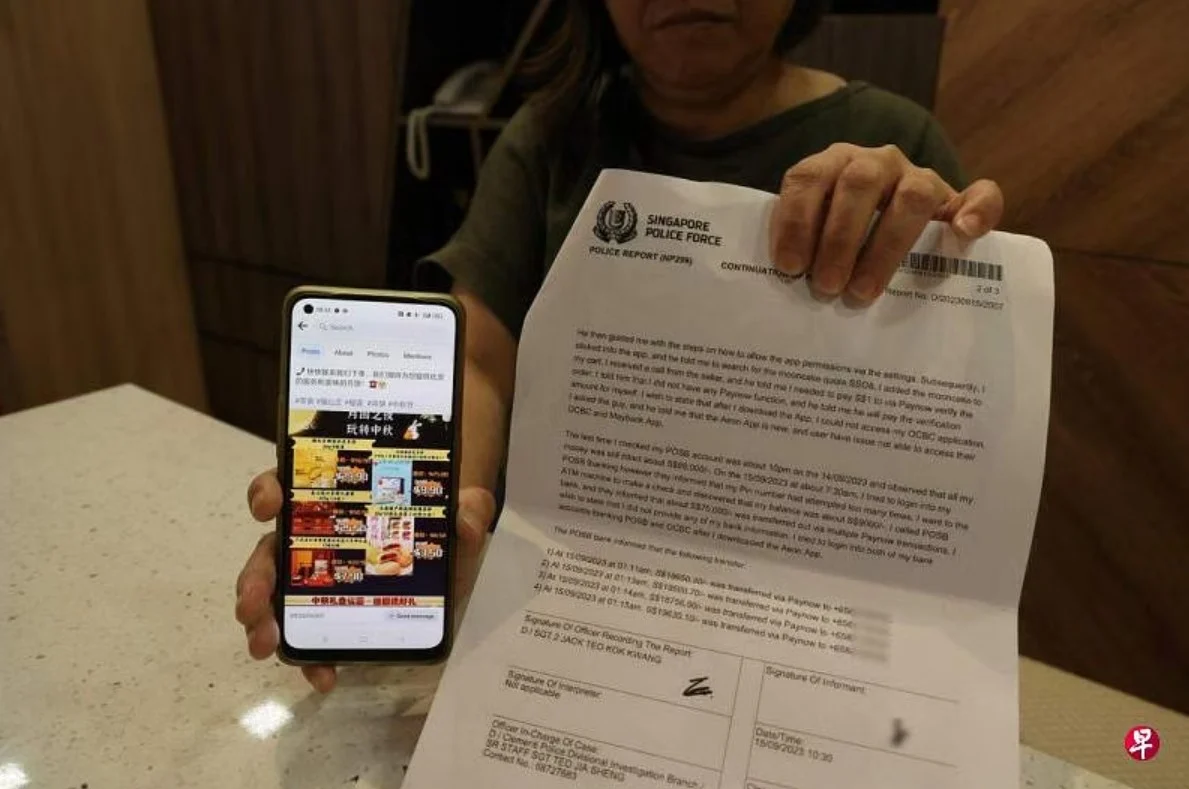 Unfortunately, it proved to be too late as S$76,538 was siphoned from her account in four transactions.
This was a huge blow for Lee, who said that S$50,000 was saved up as downpayment for a Build-to-Order (BTO) flat and the rest for renovation.
Bank didn't alert her of transactions
While Lee conceded that she bore some responsibility, she claimed the bank didn't give her a single notification either via text or email.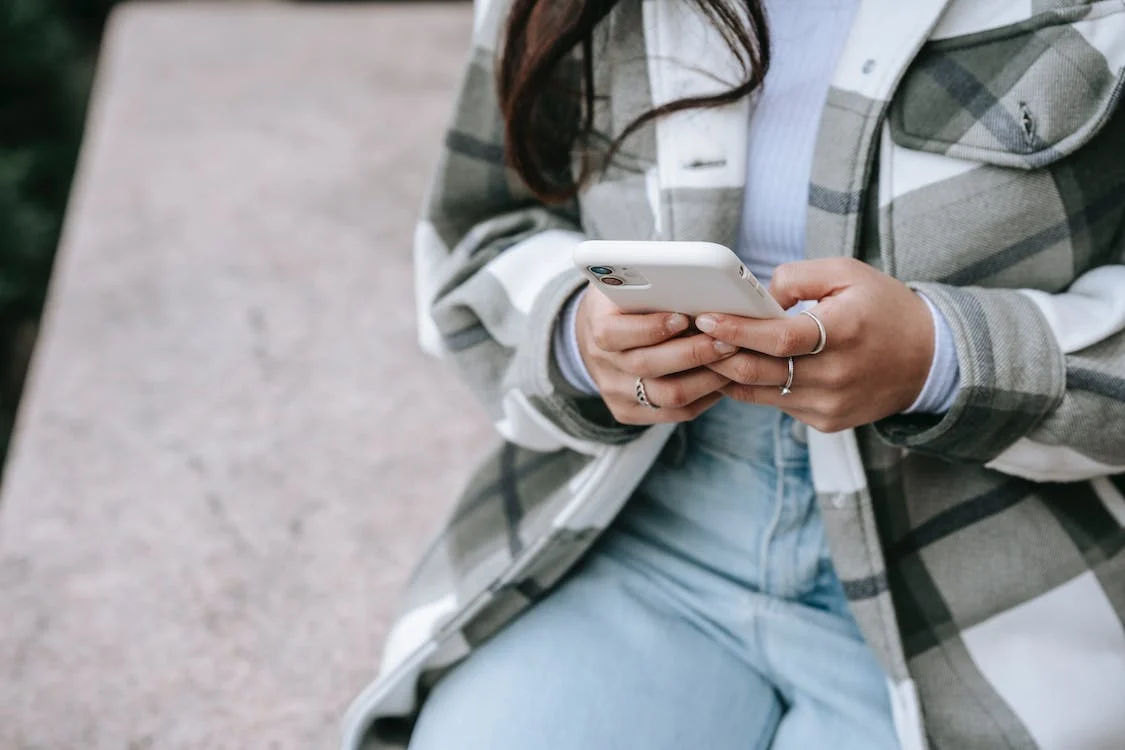 "Even if the scammer could block/delete the texts, the bank should have sent email notifications as I had requested for both email and text notifications. As such, I shouldn't be required to uncover it myself after the money was taken from my account," she argued.
When contacted by Shin Min, the Singapore Police Force (SPF) confirmed a report was lodged and are now investigating.
READ ALSO:
---
---