A 40-year-old Singaporean man sustained injuries to his arm after he stepped and fell through a decayed plank at Penang's Chew Jetty.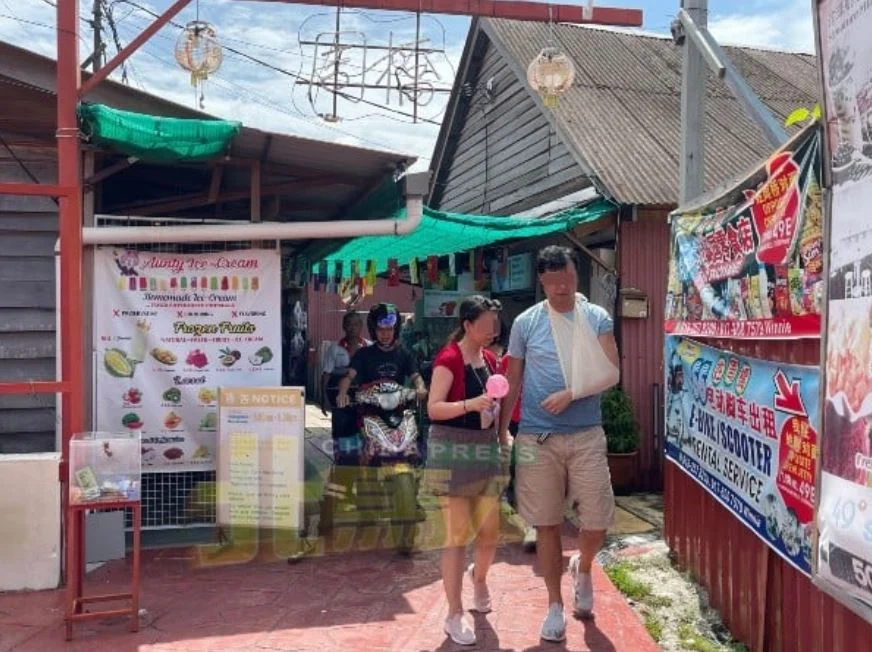 Fell through decayed plank
According to China Press, the accident occurred on Sunday (Nov 12) at around 11am along the boardwalk of the deck at Chew Jetty.
As he stepped on the plank, it suddenly gave way and half of his body fell right through the gap.
He then tried to get himself out of the gap by supporting his entire body weight with his palms and held on to both sides of the boardwalk.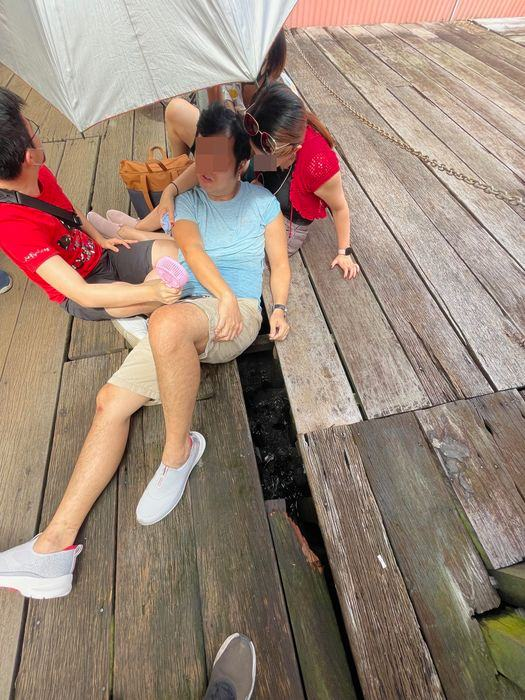 In the midst of doing so however, he sprained his left arm, resulting in unbearable pain and made it difficult for him to move.
He also sustained multiple abrasions to his feet as well.
Thankfully, residents were quick to call an ambulance to send him to the hospital for treatment.
Not the first incident at Chew Jetty
Speaking to the Chinese daily, the man's wife said that her husband was lucky to sustain minor injuries thanks to his age.
She added that the outcome would have been worse had it been an elderly person who fell through the decayed plank.
"While I know that this is an accident, I expected the local authorities to do a better job in maintaining Chew Jetty as it's a popular tourist spot," she said, adding that the group were returning to Singapore the next day (Nov 13).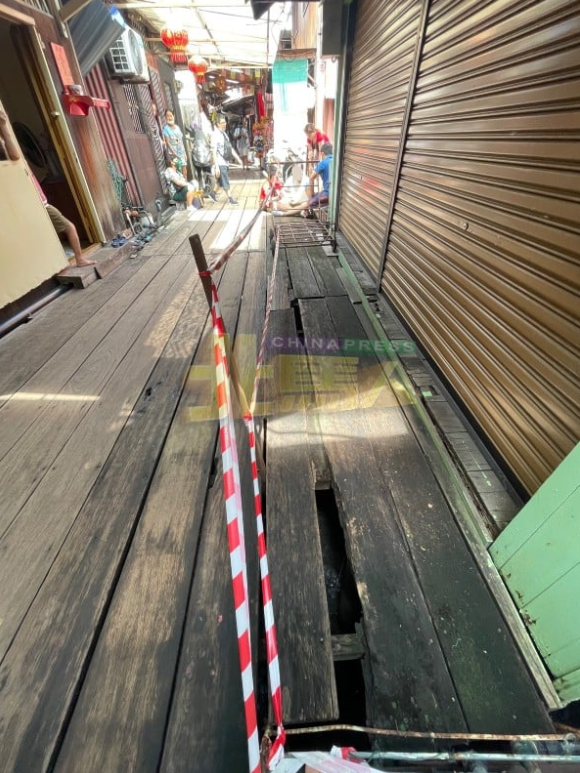 A resident also told China Press that a similar incident took place a few months ago, where a female tourist injured her feet after the decayed plank gave way below her.
She also called upon the state government to make the necessary repairs to Chew Jetty.
Repairs to be made
When contacted by China Press, Pengkalan Kota state assemblyperson Daniel Gooi said that he had applied for several grants to start repair works on areas that needed fixing.
"I've also arranged for workers to be sent to the location and repair the bridge," he added.
What a close shave! Have you experienced a similar situation before? Let us know in the comments!
READ ALSO:
---
---