A Singapore-registered car which was parked at the KSL City Mall in Johor Bahru became wheel-less after all four of its tires were stolen.
In a 14-second TikTok video which has been viewed more than 450,000 times, it showed a red car resembling that of a Mazda having all four wheels stolen along with its rims.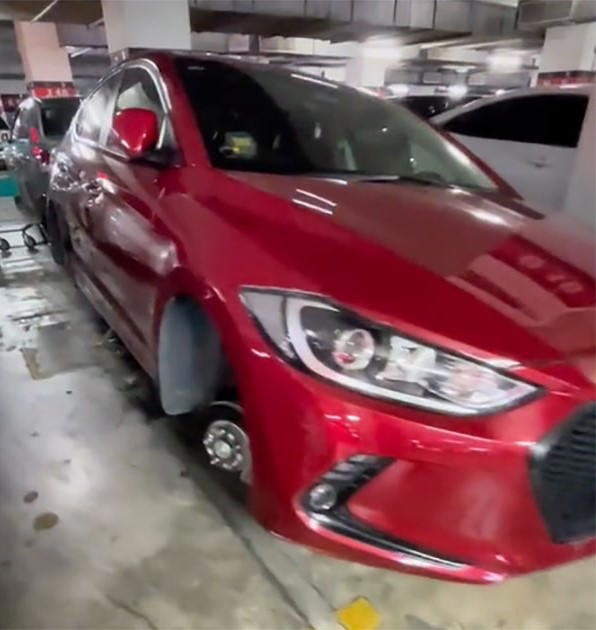 To add insult to injury to the car owner, the jack stands used in the crime were also believed to be left behind by the perpetrators.
According to video caption, the unfortunate incident had taken place yesterday (July 9).
Watch the video here:
According to the video, the car was parked next to a pillar bearing the letter "G10".
Based on the color and markings of the parking lot, it was confirmed that the location was indeed KSL City Mall.
Surprised? Not wheel-ly
In the comment section, many netizens were not surprised by the sight, claiming that Johor had high crime rates and mocked Malaysians for welcoming Singaporeans into the state with such "gifts".


Others advised Singaporeans travelling to Johor to avoid driving their new cars and take the bus instead.


Read about more car shenanigans in JB here:
---

---
Cover image via TikTok/tiobehpy0