A minister from Singapore is facing backlash online for telling the people to opt for eggs if they're unable to find chicken to eat.
Minister for Sustainability and the Environment, Grace Fu Hai Yien uttered the now infamous words during a Parliamentary session where she offered her 'solution' to the current food supply crisis.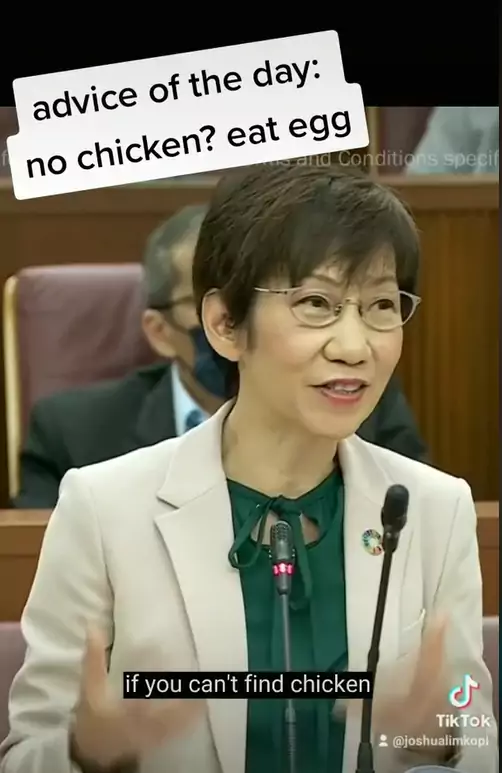 If you can't buy this (meat) this week, just don't eat this form of meat. If you can't find chicken, let's go for other forms of meat like eggs."
The snippet was later shared to TikTok by @joshualimkopi, where it has garnered more than 350k views at the time of writing.
Watch the video here:
'Did she learn this from Malaysia?'
In the comment section, many Singaporean netizens were flabbergasted by Grace's remarks and wondered how she equated eggs to being "other forms of meat".


They also joked that she probably learnt this form of logic from Malaysian ministers, adding that it could be the reason why the two countries are neighbours.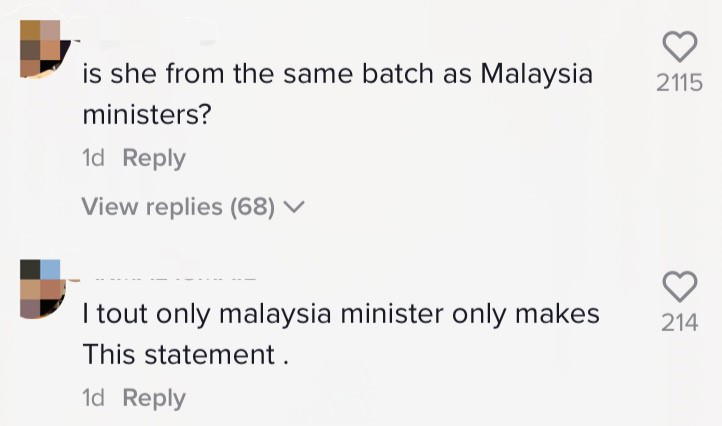 In case you're OOTL and wonder how this relates to Malaysia, this is all thanks to Ministry of Domestic Trade and Consumer Affairs Melaka (KPDNHEP) director Norena Jaafar, who advised Malaysians to "eat less eggs" in order to combat inflation.
Read about it here:
---
It's unrelated to the article but here's our brand-new podcast – Talk Je Lah!
---
Cover image via Know Your Meme & TikTok/joshualimkopi