A Singaporean man found himself kicked out from a Grab ride for coughing too much throughout.
The man named Rizman Saleh later took to TikTok to voice his displeasure over his "bloody bad" experience.
Grab car found to be extremely dirty
In the 33-second clip uploaded last Sunday (Oct 9), Rizman showed viewers the internal condition of the car, which had dust and what seemed to be ashes from cigarette butts scattered all across.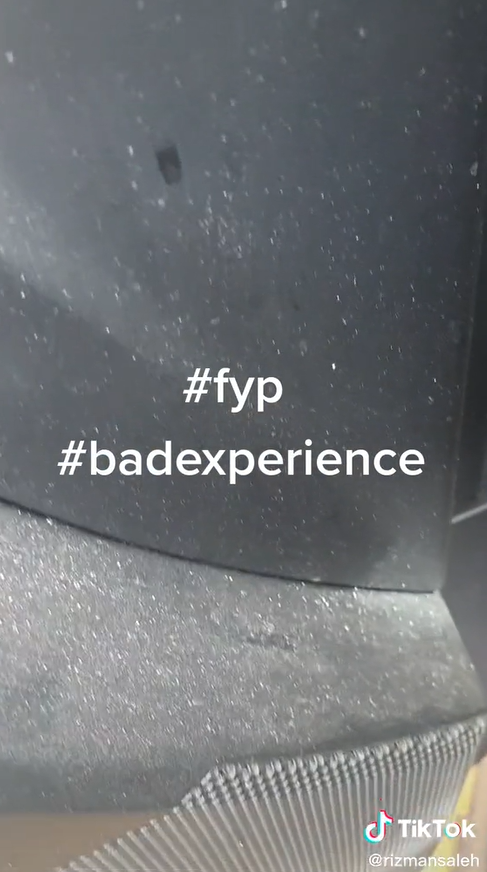 See, so dirty! Of course we cough la, this kind of condition car! [sic] Everywhere so dirty expect us to do what? What the heck?!
Watch the clip here:
@rizmansaleh Bloody bad experience with Grab driver. Stopped us half because he said he's sensitive to coughing. You guys judge internally and externally condition like shit. How not to cough!? Please share around. We don't need this kind of service from Grab and their ignorant drivers!! Now I'm late for my nephew's wedding! Funny thing HE DARES TO STATE THAT HE FINISHED THE WHOLE JOURNEY. Make it viral! #fyp #grabdriver ♬ original sound – Rizz
Coughing caused by car's condition
Speaking to AsiaOne about the incident, Rizman said that he had booked the Grab ride from Tampines and was supposed to alight at City Plaza along Geylang Road.
However, little did he expect to be booted out for coughing too much.
"He (the driver) told me that he was sensitive to coughing in a very rude manner. I told him that I couldn't help myself as the car was dusty and dirty," he said, adding that he had a face mask on the entire time.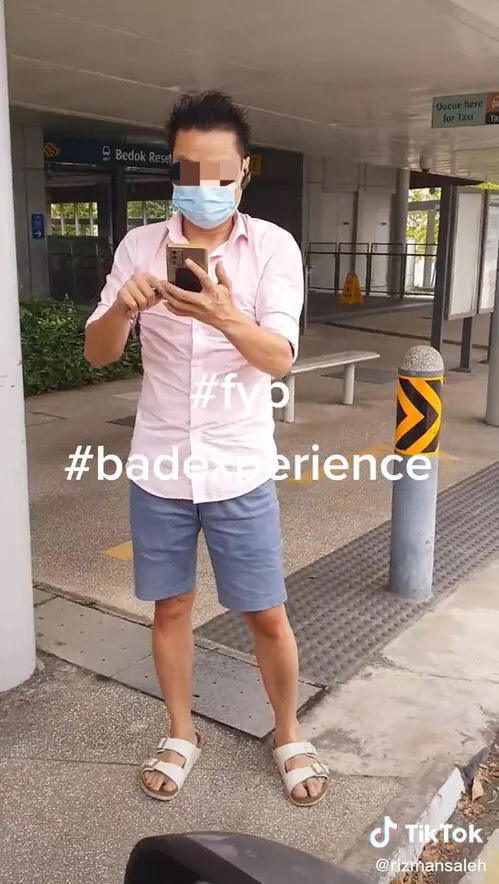 Unfortunately, that didn't seem to convince the driver one bit, who demanded that Rizman get out from the car.
"He wasn't happy and he demand[ed] that I alight. He stopped [the car], stalled the engine and went out of the leaving my family and myself inside," he said.
Claimed that the ride was complete
To add insult to injury, Rizman claimed that the driver indicated in the app that the ride was completed despite the fact that he threw him out halfway.
With he and his family stranded outside Bedok Reservoir MRT station, Rizman told AsiaOne that he was forced to hail a cab to get him to his destination, which caused him to be late for his nephew's wedding.
He added that he has filed a complaint to Grab and requested for a refund, but has yet to receive a reply from them.
Netizens agree
In the comment section, netizens were as appalled by the car's condition and slammed the driver for not maintaining its cleanliness.
They also said that it was highly likely that the driver often smoked inside the car.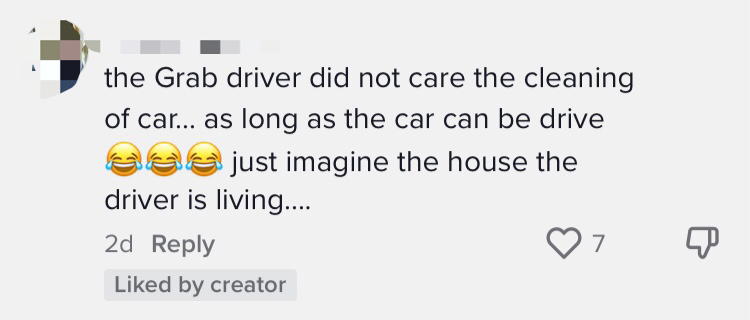 READ ALSO:
---
---