A video showing a group of dorm workers being treated to a pole dance performance at the Tuas South Dormitory in Singapore for CNY has recently elicited mixed reactions from netizens.
CNY pole dance performance
In a now-deleted TikTok video first uploaded last Saturday (Jan 21), it showed a young woman clad in a black bikini set with garters and red heels showing off some sexy moves around a pole with Michael Bublé's "Feeling Good" playing in the background.
As she stretched her long legs out towards the crowd, some could be heard whooping in delight.
For one dorm worker however, he seemed to be embarrassed by the pole dance performance and covered his face with his hand.
The performance then went on for a few more seconds, where the woman resumed her routine by balancing suggestively on a chair and twirling around the pole.
Watch the performance here:
Split reactions
The video eventually found its way to Reddit, where netizens had differing opinions over the performance.
Some felt that the pole dance was unnecessary and had put the dorm workers in an awkward situation.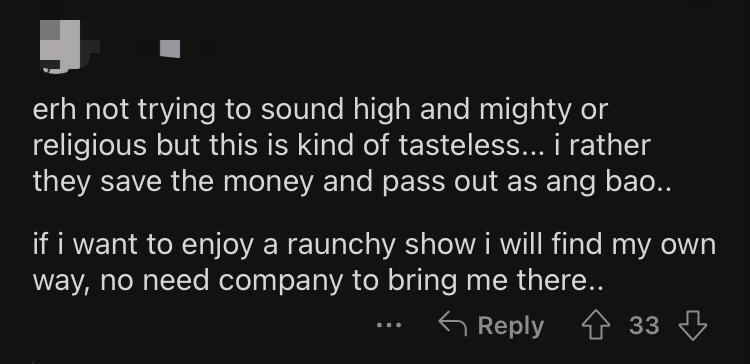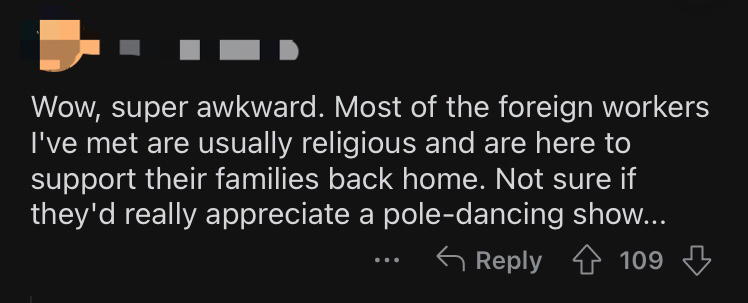 One joked that the organiser was probably trying to save money by not hiring a lion dance troupe to perform.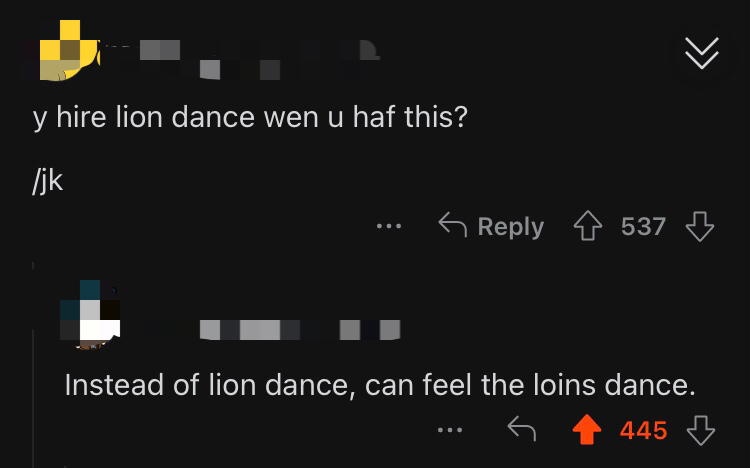 Meanwhile, some praised the woman for her incredible flexibility and core strength in performing the pole dance.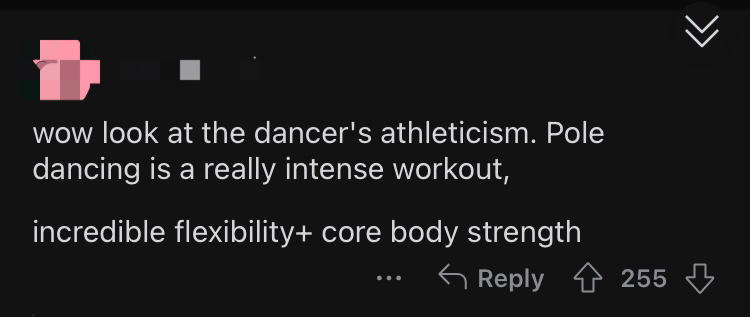 Do you think the organisers went too far with the pole dance performance? Let us know in the comments!
READ ALSO:
---
---