Cockroaches are undisputedly the most disgusting and creepiest insect ever known to mankind, and most would be sent into a frenzy when it crawls or worse still, fly.
A Singaporean woman was so desperate to rid her home of a cockroach that she resorted to requesting a delivery rider to catch it for her, which he willingly did so.
Asked delivery rider for help
Taking to TikTok to share the ordeal, the woman named Germain said she had just made an order on Foodpanda when she stumbled upon a "MF huge-ass ka zhua (cockroach)".
Frightened and with no one else to come to her aid, she sent a message to the Foodpanda rider for help and asked him whether he could come catch the cockroach.
Though initially stumped by her request, the rider named Desmond immediately agreed and asked where the cockroach was, to which Germain replied by saying it was hiding behind her hamster's cage.
SG delivery rider helps woman catch cockroach
When Desmond arrived, he was offered Baygon (a type of insecticide) to capture the cockroach but refused, saying that all he needed was tissue paper.
In one of the photos, Desmond is seen catching the cockroach, where he apparently managed to corner and capture it near the front door.
It later turned out that Germain's order was his last for the day, thus allowing him to head over to her house and get rid of the 'intruder', something which Germain described as "damn heng (lucky)".
Tried to tip rider
Immensely grateful for Desmond's help, Germain tried to tip him via the Foodpanda app but realised that she couldn't do so post-delivery.
When she contacted customer service about it, they confirmed that tipping can only be done during delivery or checkout online.
Left with no other methods to personally thank Desmond, Germain posted a message publicly thanking him, quipping, "You and your family and your descendants will be blessed."
To top it all off, she even added that the food she ordered was still hot even after the entire saga came to an end!
In a short conversation with WeirdKaya, Germain said she never expected the rider to oblige her with her peculiar request as it wasn't within his job scope.
She added that she also didn't manage to contact Desmond to tip him personally nor did her reach out to her.
'Time to marry him'
In the comment section, netizens were amused and amazed by Desmond's bravery and coolness in catching the cockroach, with one saying that such people often "know what they are doing".

Others joked that this encounter was possibly the beginning of a romantic relationship, with some telling Germain that Desmond was "husband material".


Speaking of Foodpanda, a Singaporean man was forced to order Panadol from the app after waiting in vain for 2 hours at the hospital:
---
---
---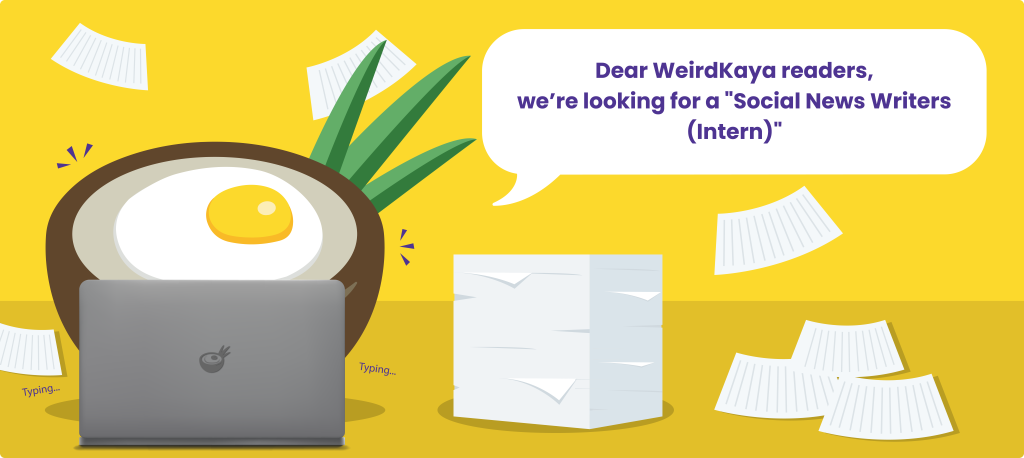 ---