KUALA LUMPUR – What do Indonesia and Malaysia have in common? Using the word "sayang" as a password.
In conjunction with World Password Day on Thursday (May 5), a VPN service company named ExpressVPN posted an infographic about the most common passwords used in various countries.
This was part of ExpressVPN's efforts to increase public awareness about the importance of privacy and cybersecurity.
Oh, sayang!
Apparently, Indonesia and Malaysia seem to have a lot of love to give as it turns out that "sayang", a Malay version of the affectionate words "Dear" and "Honey", is the most commonly used password.
Other common passwords include "passwort" in Germany, "welkom" in the Netherlands, and "iloveyou" in the USA.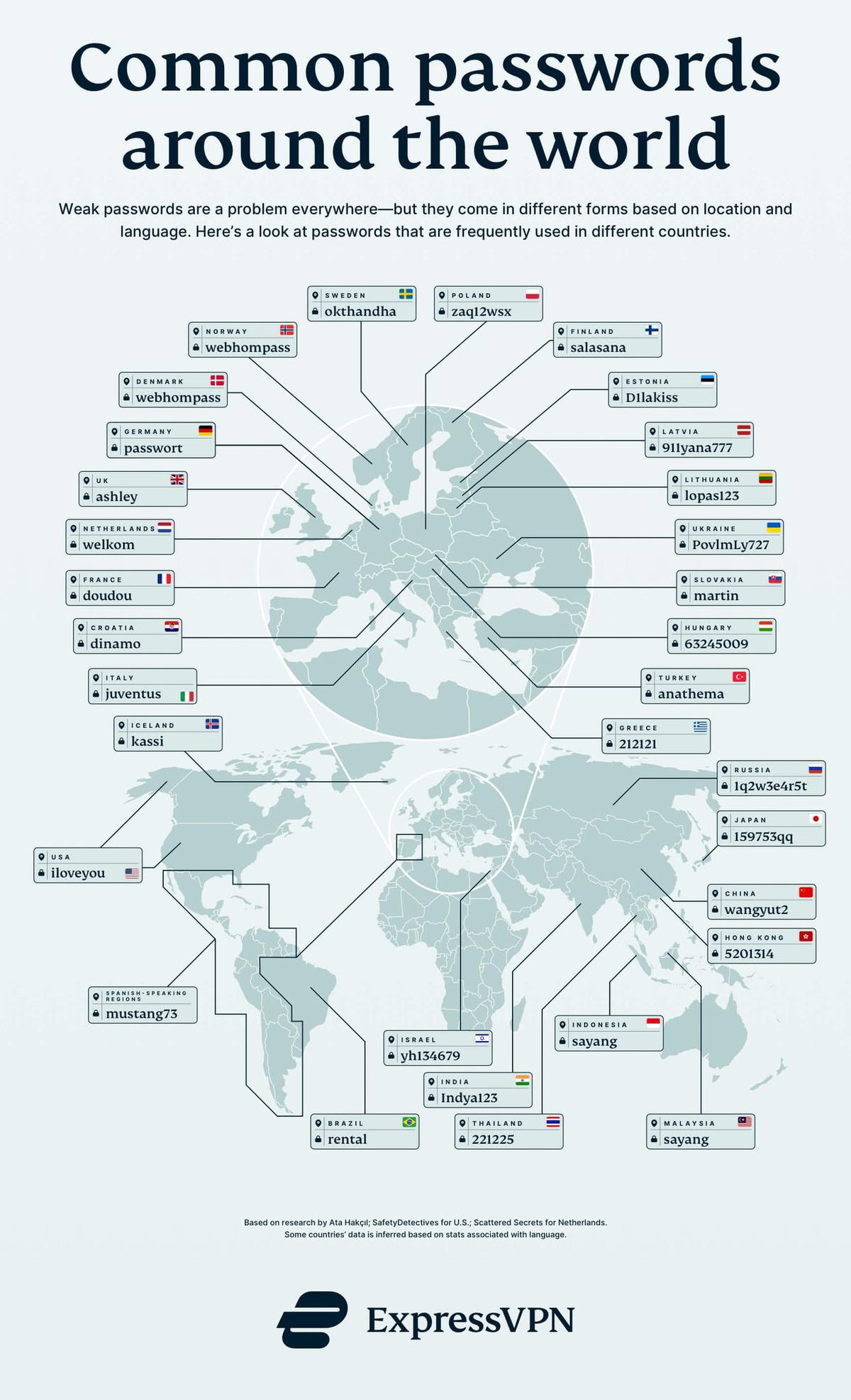 An article published by ExpressVPN also revealed that "123456" is generally the most-used password in the world.
See the post here:
Read also:
---

---