The Internet is something that most of us cannot live without in this modern era as we need it to communicate with others or carry out our work. However, not all Malaysians have the privilege of having Internet access at their fingertips.
One teacher in Sarawak took it upon himself to provide Internet access for his students by purchasing a Starlink device with his own money.
Teacher uses own money to purchase Starlink device
The heartwarming incident was first highlighted by TikTok user @amoimorni, where the clip has garnered over 205,000 views and 10,000 likes.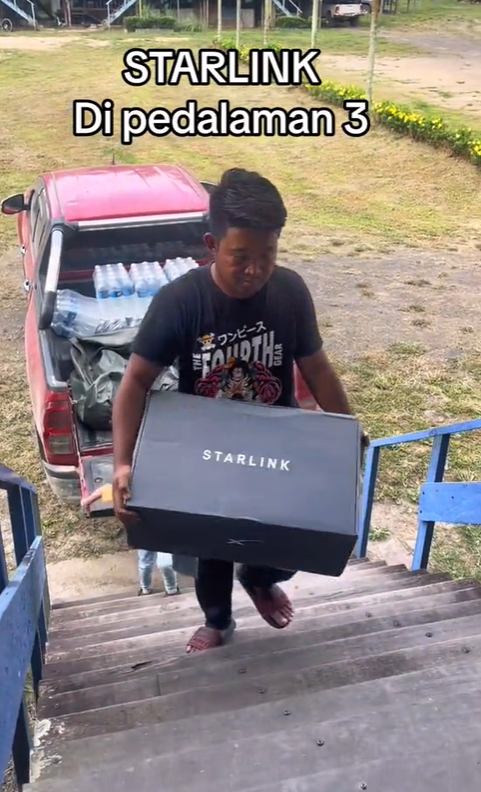 In the 12-second clip, it showed the teacher climbing up a flight of stairs while carrying a box containing the Starlink device.
It is believed that he had bought the device as he wanted to enhance his students' learning experience, which were often hampered by the lack of Internet access
In a subsequent TikTok video, the teacher named Cikgu Izzat confirmed he had purchased the device solely with his own money and did not receive any financial assistance from anyone else.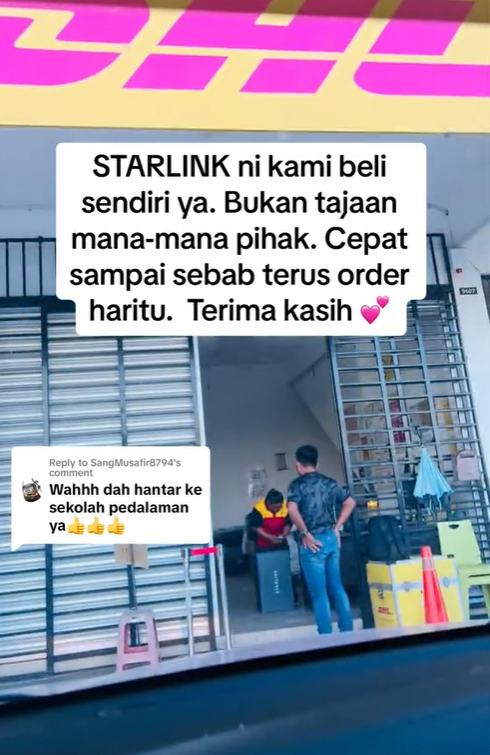 "Though we procured it on our own, credit must be given to the government for introducing Starlink to Malaysia, easing our access to quality Internet," he wrote in the caption.
Watch the clip here:
Praised for his generosity
In the comment section, netizens were full of praise for Cikgu Izzat, who was willing to spend his own money to ensure that his students had fast Internet access.


READ ALSO:
---
---