Caretaker Foreign Minister Datuk Seri Saifuddin Abdullah has been criticised by netizens over a campaign video he released last week to boost his chances of victory at the polls next Saturday (Nov 19).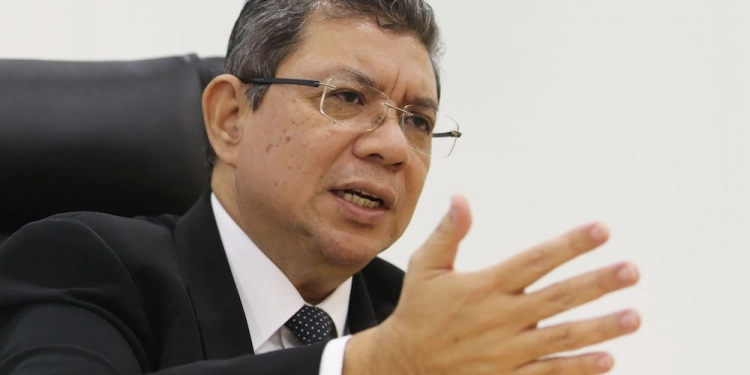 Macam different but no
Saifuddin, who's Perikatan Nasional's (PN) candidate for the Indera Mahkota parliamentary seat, was recently accused by the Tentera Troll Kebangsaan on TikTok for plagiarising Alexandria Ocasio-Cortez's 2018 campaign video.
In the 1-minute and 25-second video, the channel juxtaposed both Ocasio-Cortez and Saifuddin's campaign video to show how similar it was.
Here are some glaring instances of potential plagiarism:
AOC: "I wasn't born to a wealthy or powerful family."
Saifuddin: "I wasn't born to a privileged or powerful family."
AOC: "Mum from Puerto Rico, Dad from the South Bronx."
Saifuddin: "My father was an ustaz, while my mother was a teacher."
AOC: "A New York for the many is possible. Vote for Alexandria Ocasio-Cortez."
Saifuddin: "An Indera Mahkota for all is not impossible. Vote for Saifuddin Abdullah."
Watch the video here:
Caught with pants down
While the original video was later deleted by Saifuddin, the clip by Tentera Troll Kebangsaan has since garnered more than 164,000 plays.
Netizens were also shocked to see Saifuddin blatantly ripping off Ocasio-Cortez's campaign video.


The Star reported that Saifuddin refused to comment when inquired about the video.
Well, guess he better hire a team that won't make his 'copying' so obvious!
READ ALSO:
---
---