Barely days after Pakatan Harapan's (PH) huge oopsie with a major typo on a campaign banner, this time it was Barisan Nasional's (BN) turn to have one of their own — with far-reaching implications. Literally!
'Safe trip into the afterlife'
In a photo uploaded to the Facebook page 當今政府 (Today's Government in Mandarin), a BN banner was erected at what seemed to be near a parking lot.
While there wasn't any spelling errors on the banner itself, what caught netizens' attention was the sign placed above it, which pointed passersby to a funeral home.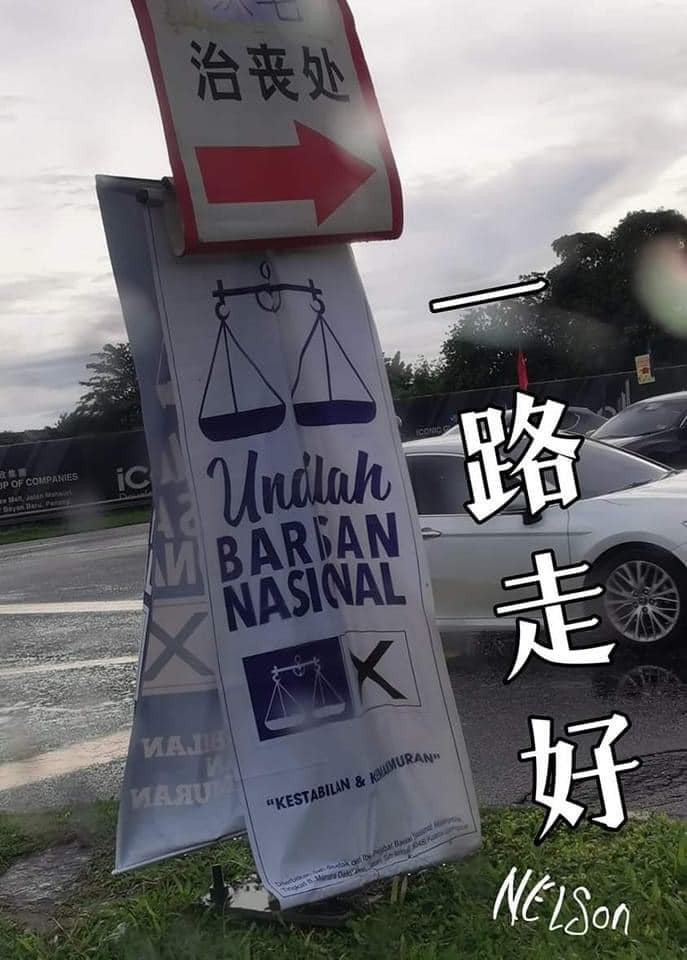 To add on to the hilarious gaffe, the photo came with the caption "一路走好", which roughly translates to "Have a safe trip into the afterlife".
Too soon for this?
The post has since 8.7k reactions and 1.7k shares at the time of writing, where netizens were amused by the two signs being placed next to each other.
Some began to express their condolences for BN's (coming?) demise.


One wrote: "Two words. (This is) fate."

Others denounced the photo, saying that it was disrespectful to BN and distasteful. However, some argued that it was most likely a human error and not an act of sabotage.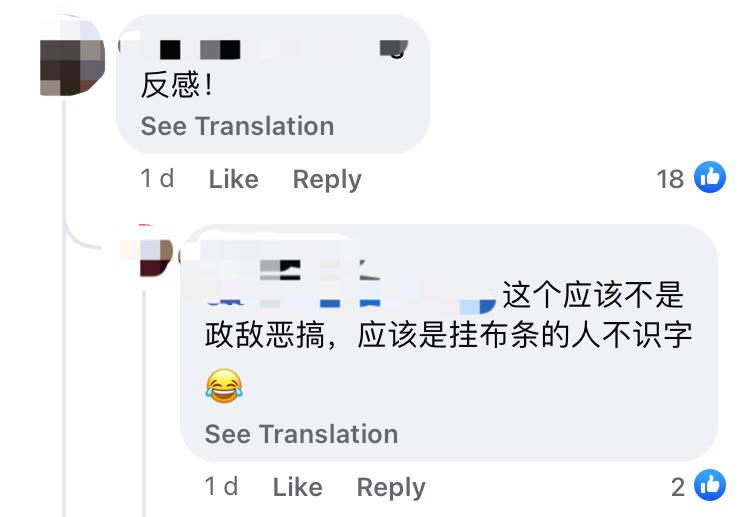 Intentional of not, we have to admit that it really cracked us up!
READ ALSO:
---