As the General Election is next week, more flags, banners and billboards from various parties were put up for publicity. These materials can be helpful, but they will also give a bad impression when something goes wrong.
A billboard put up by Pakatan Harapan (PH) at Kluang has misspelt a famous Malay proverb carrying the meaning of helping each other, "Berat sama dipikul, ringan sama dijinjing" as "Berat sama dipukul".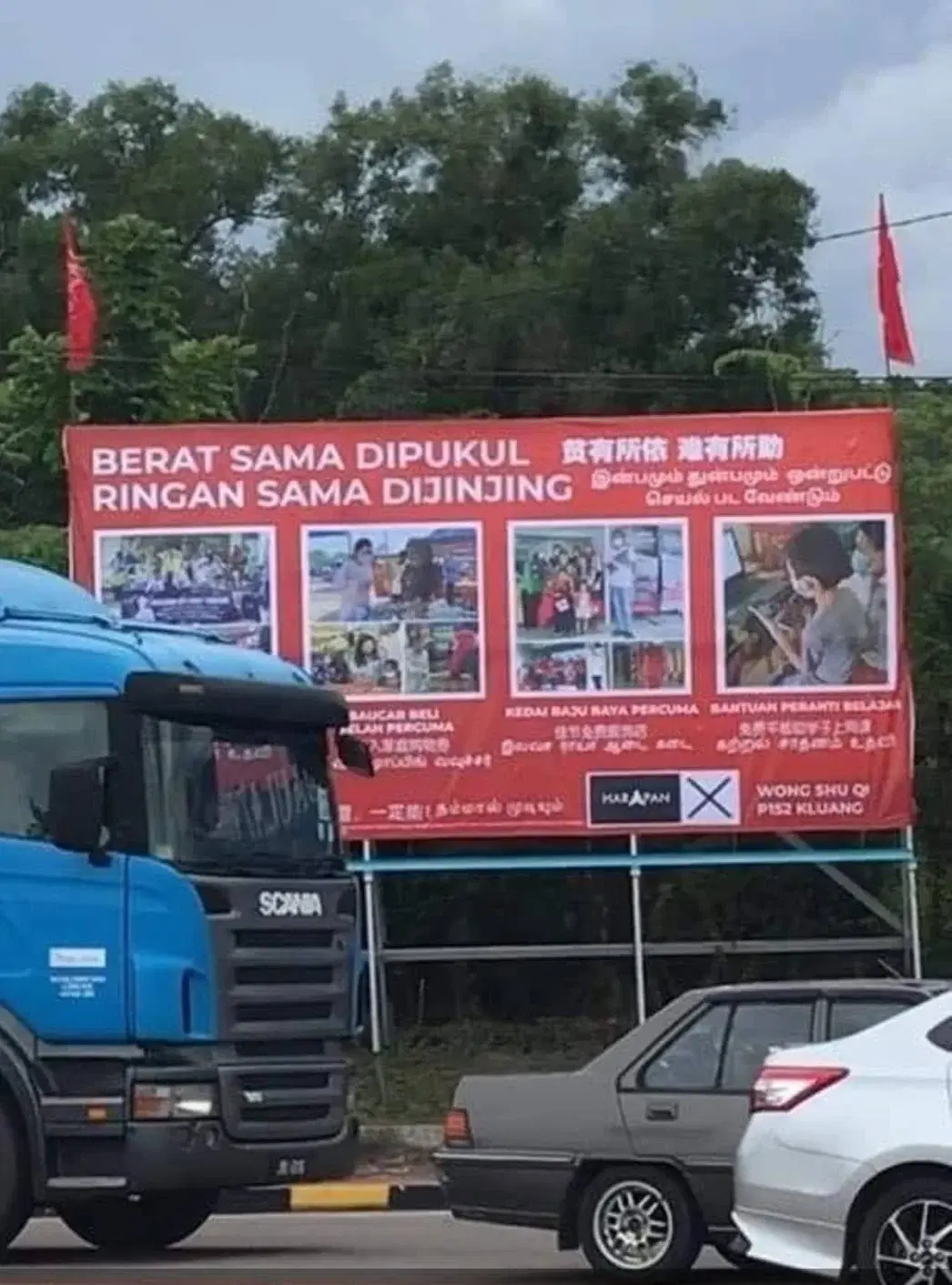 In other words, the meaning changed from carrying weight together to hitting weight together.
Pakatan Harapan Explains
PH's Kluang parliamentary seat candidate, Wong Shu Qi, said the billboard was taken down two hours after it was put up last Friday (11 Nov) as soon as she realised the mistake.
"This billboard was taken down last Friday, two hours after it was put up. We acknowledge this mistake, and it was a typo.
"In the billboard, we wanted to show the public the efforts we have carried out throughout the Movement Control Order (MCO)," she said in a statement.
She thanked those who had pointed out the mistake so that they could make an immediate correction.
"We also hope that the public can see the efforts that have been carried out compared to the mistakes that have occurred. I want to thank everyone who cares and sends messages of advice. We will continue to improve this deficiency," she said.
According to WeirdKaya's inspection on Facebook and TikTok, there are many posts and comments by individuals criticising PH's careless mistake.
Watch a viral video here.
Read also:
---
---
Cover image via TikTok/ @ceo.hitammanis