A Sabahan named Lee Sean recently shared on Twitter how he was discriminated for his East Malaysian heritage while working at a café in Ipoh.
In the tweet, he posted two screenshots of a message he received on Instagram where he was verbally attacked over his looks and mannerisms.
Me. A sabahan living and working in west malaysia. This is too much. I'm sorry. pic.twitter.com/h2j0TKimaq

— 𝙇𝙚𝙚 𝙎𝙚𝙖𝙣 李肖恩 (@leeseanlnjuat) July 5, 2022
The first message read as follows:
"Hey! Can you stop working at the cafe? F**k u! I don't understand what you say! I no understand what you say (sic). Stop working lah, boy. Especially your tattoos. It's disturbing the community in Ipoh."
"Go back to your original country. It isn't right that you work here, you only look stupid. [You're] already a Sabahan, with no brains, and can't speak correctly too."
The anonymous netizen also went on to accuse Lee of being gay and for speaking English instead of Malay.
Hurt to the core
Speaking to WeirdKaya, Lee said that he had no idea who was the person behind the hateful messages, adding that it could be someone who saw him working at the café.
Having been in Ipoh for eight months, this is definitely not the first time I've encountered such horrible racial discrimination.
"I often feel rejected by the community whenever I faced such racist remarks and the only way I deal with it is to stay calm and call my parents for comfort."
'We are all Malaysians'
Lee's tweet has since gone viral and caused netizens to show him their support while sharing their own experiences with racial discrimination
"Sorry that you have to face such discrimination here. Stay strong, bro. Those people are usually insecure about themselves and divert their anger towards others. I'm married to a Sabahan and I'm proud of it. Most of us in West Malaysia welcome our brothers and sisters from East Malaysia. We are all Malaysian," wrote one.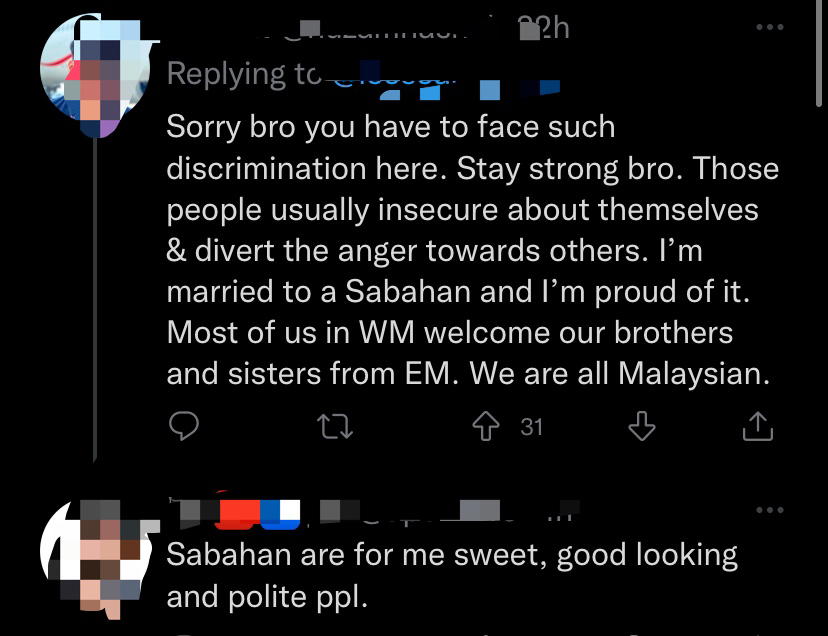 "I'm from Miri and moved to Terengganu 20 years ago. My Bahasa Melayu was really formal, and students there didn't speak English in school. I was bullied, with teachers asking me not to speak, etc. You name it. Had to move to a private school where the mentality was very different there. More acceptance," recounted another.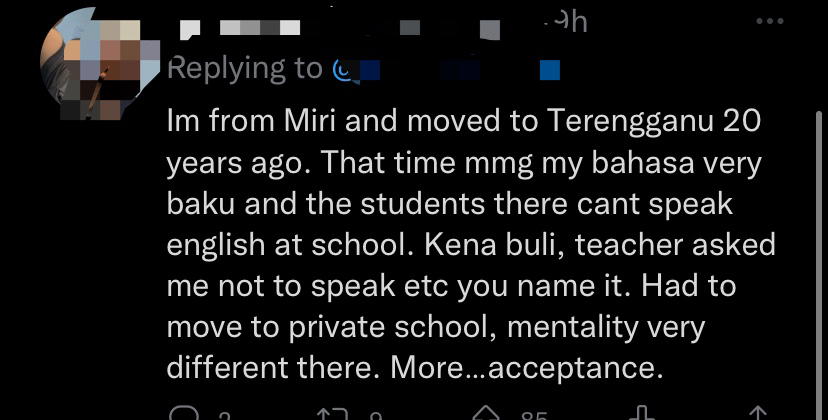 Another East Malaysian wrote how he was told to go back to his village and accused of stealing job opportunities from the locals.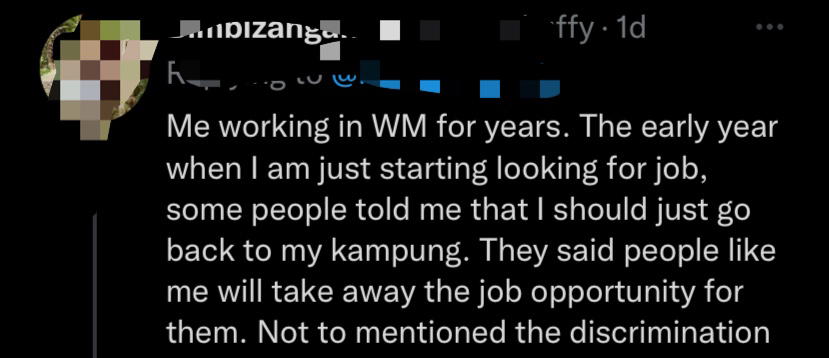 It's sad to see that such a mentality still exists in Malaysia. Let's all stay united and treat our fellow Malaysians with respect!
Cover images via Twitter and opzzpinky
---
---
---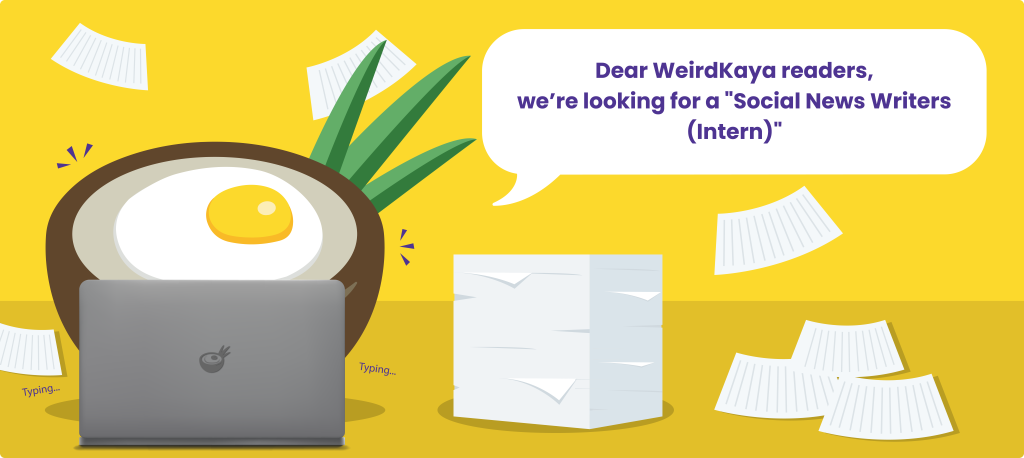 ---