"Allah jadikan pelbagai kaum bukan untuk bergaduh tapi untuk berbaik." (God did not create multiple races for conflict but for harmony)
This was one of the many nuggets of wisdom written on a piece of paper and pasted on the wall of a shop selling metal goods in Lanchang, Pahang.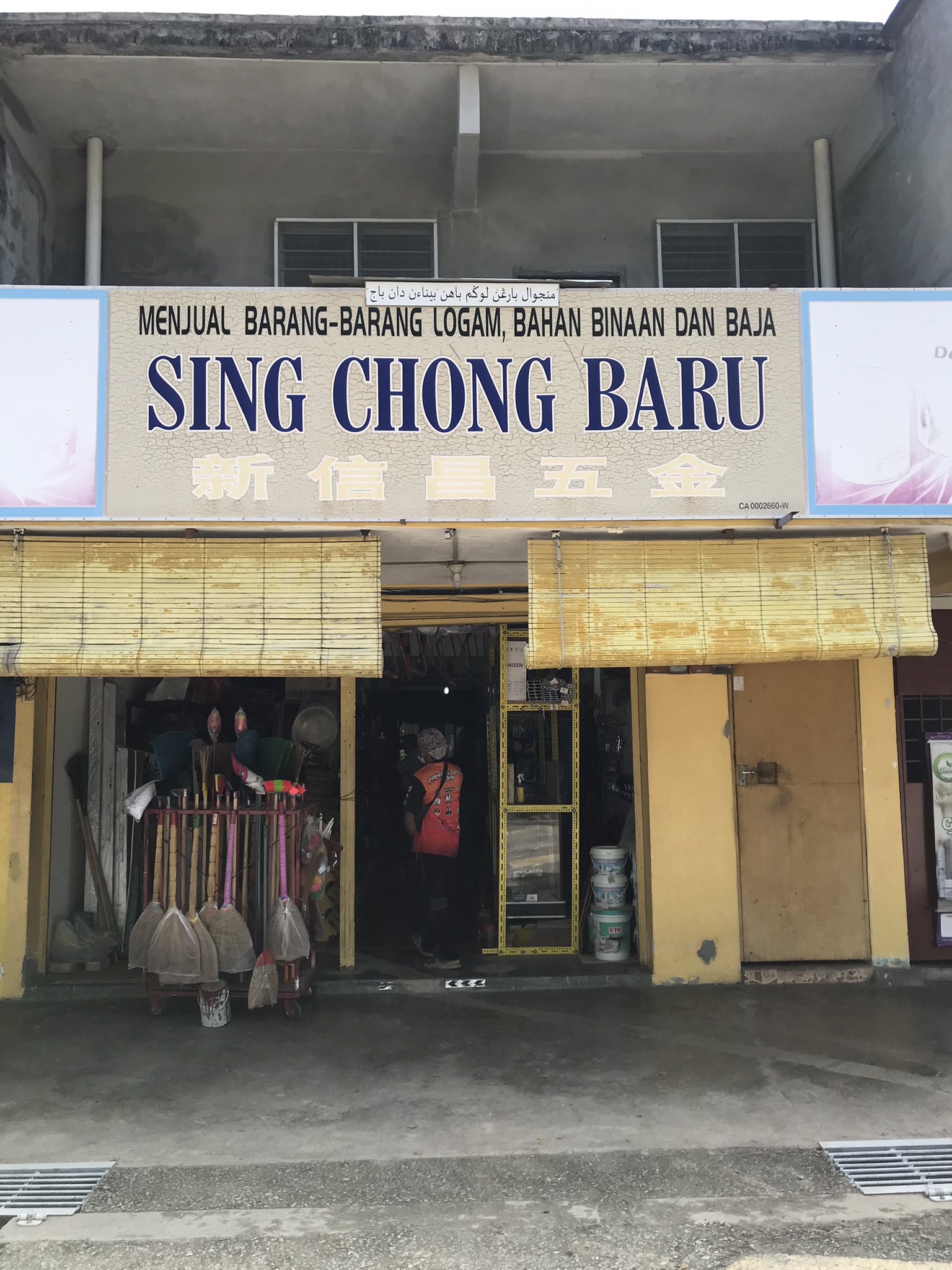 Twitter user @The_UglyOrgan, who paid the shop a visit, was struck by the immense wisdom of those words and decided to take a photo of similar phrases found on the wall.
Among some of the phrases included "Bersatu kita teguh, bercerai kita roboh" (United we stand, divided we fall) and "Tak ada datuk, tak ada bapa. Tak ada bapa, tak ada saya" (If there's no grandfather, there will be no father. If there's no father, there will be no me).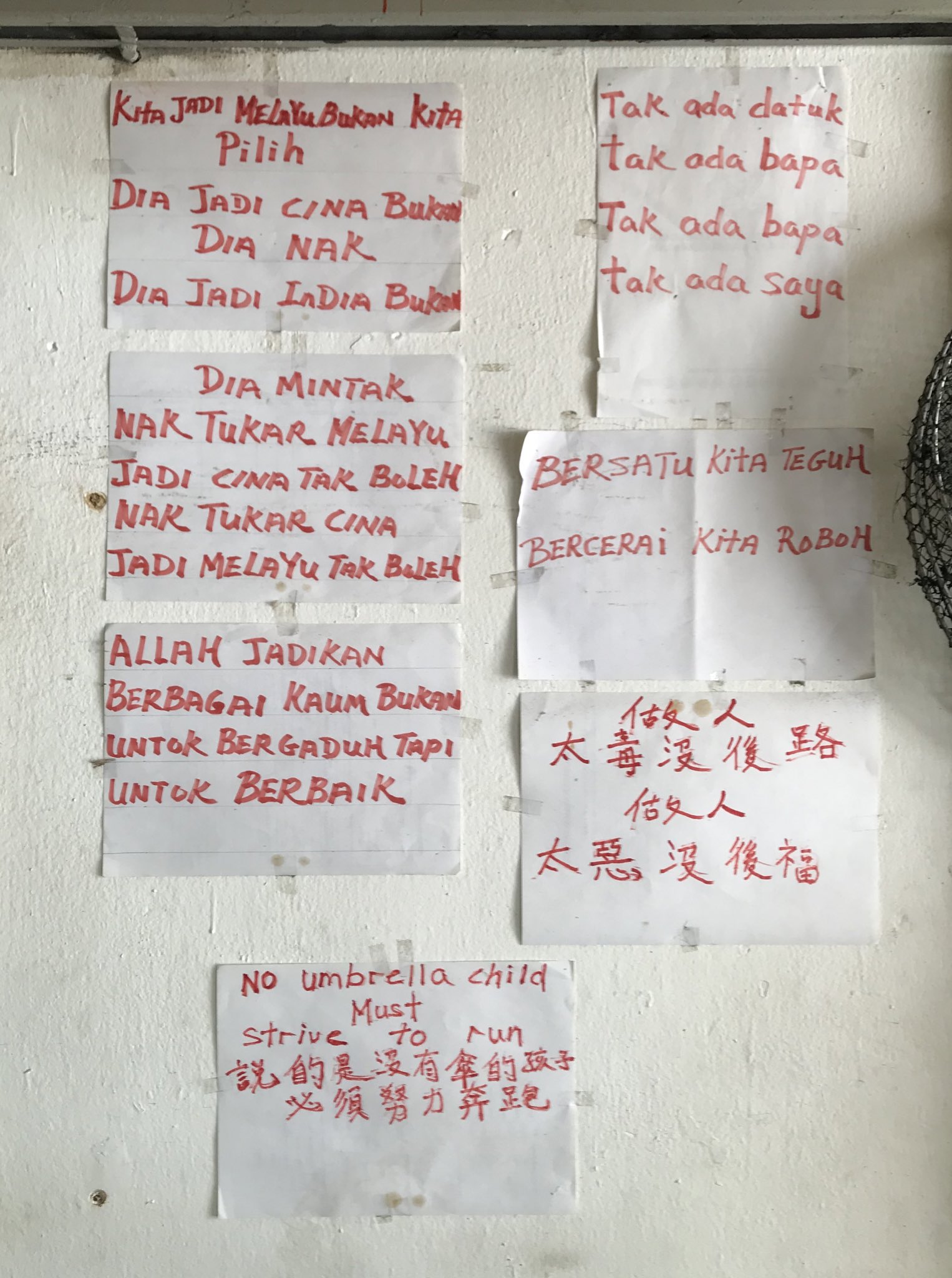 @The_UglyOrgan also showed viewers the man behind the wise words – an elderly man who was wearing a face mask, cap, and a patterned shirt while pressing some buttons on a calculator.
Ni la uncle tu. pic.twitter.com/zw8AMPMudM

— Yang Bervaksin 🇲🇾 (@The_UglyOrgan) February 13, 2022
The tweet has since raked in more than 10,000 likes and was retweeted more than 6,000 times at the time of writing.
Deeply touched
Many Malaysians were impressed by the elderly man's wisdom and praised him for teaching others to look beyond the colour of one's skin.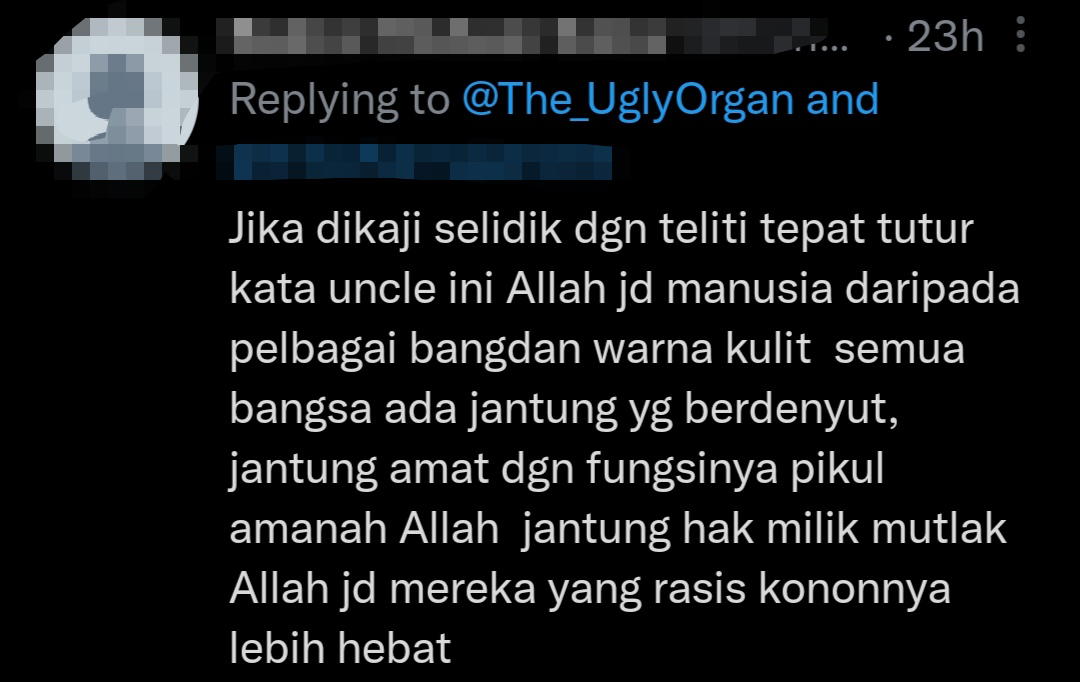 Others also commented that Malaysia would be a better place if most were able to think the same way as the man did.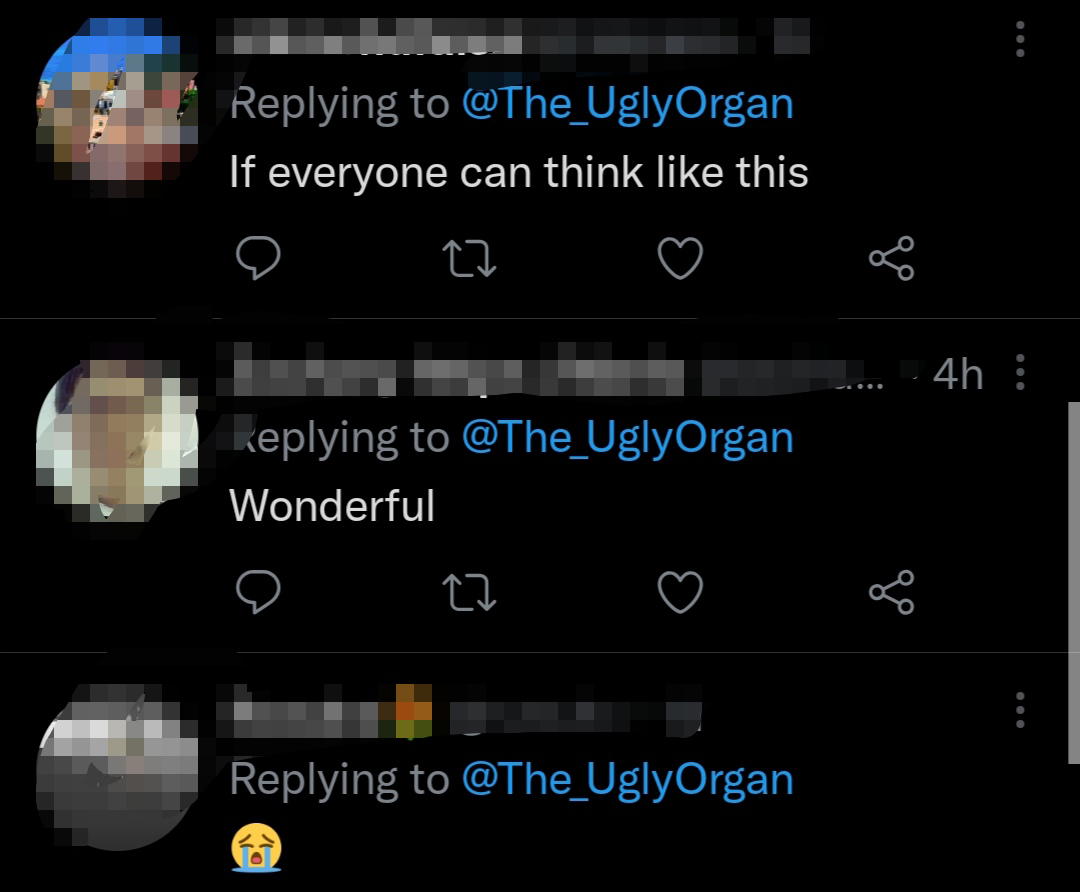 READ ALSO: "If You Are Muslim, You Can't Eat Here!" Customer Questioned About His Race By McD Staff
Cover images via Twitter/ The_UglyOrgan
Editor: Sarah Yeoh