KOTA KINABALU – Instead of spending 18 hours walking to work, a group of teachers in interior Nabawan district were instead whisked away in a helicopter yesterday (May 8).
The eight teachers from SK Pangaraan were given this VVIP treatment by Deputy Minister of Works Arthur Joseph Kurup, who rented two private helicopters to transport them to school before it resumed today.
Had it not been for the helicopters, the teachers would have to endure an arduous 30km trip from Nabawan by foot after three bridges were devastated and the dirt road left extremely muddy by floods.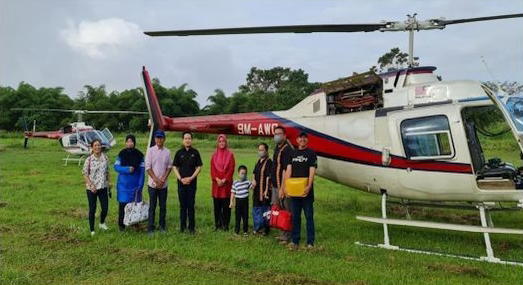 Arthur told The Star that the helicopters were rented to prevent the teachers' from endangering their lives, who had returned to Keningau last week for the long holiday.
Under normal circumstances, the journey from Keningau to Nabawan and into the deeper villages takes about three to six hours by road, depending on the weather and other factors.
"The floods several months ago destroyed the roads and bridges, forcing them to walk," he said.
Repairs to be completed soon
Arthur added that repair works on the bridges leading to SK Nangkawangan and SK Layon are currently underway.
This comes after photos and videos showing teachers and students from the said schools using bamboo rafts and manmade ziplines to cross treacherous rivers went viral on social media.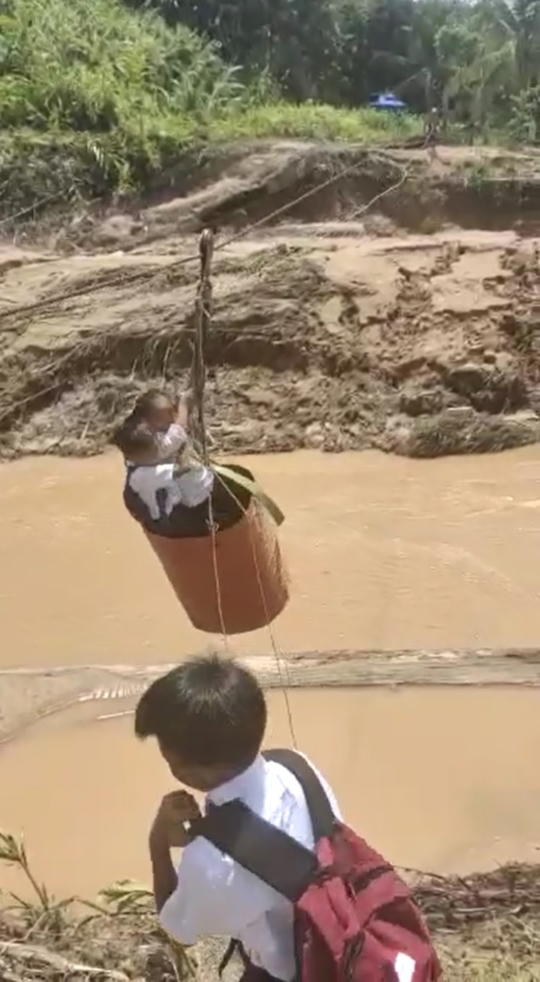 While admitting that repair works were pushed back due to the Labour Day and Raya holidays, Arthur assured that it will be "carried out as soon as possible".
He said that a special emergency fund recently approved by Prime Minister Ismail Sabri will also allow other related fixes to begin.
Read also:
---
It's unrelated to the article but here's our brand-new podcast – Talk Je Lah!
---
Cover image: The Star & Utusan Malaysia
---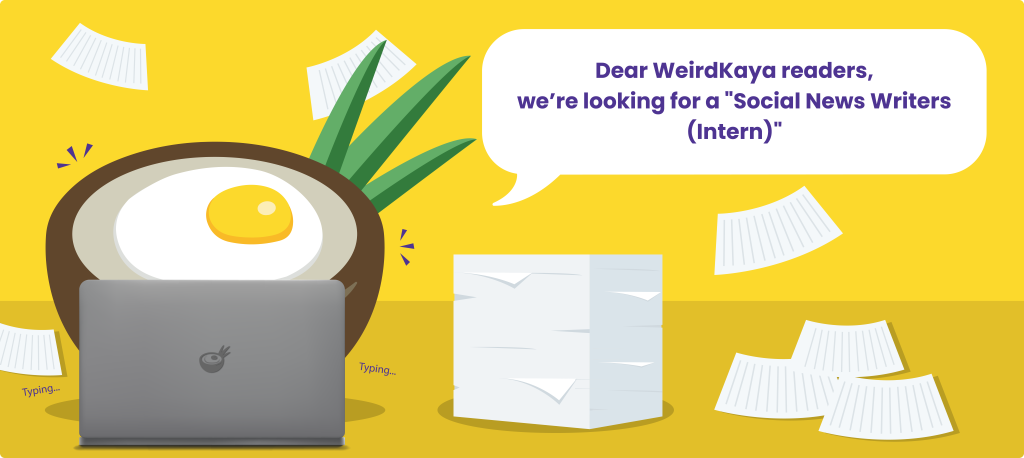 ---