While some parents have a hard time getting their able-bodied children to help out around the house, a mother in Sabah recently shared about how her daughter's ability in helping her around the house despite her blindness.
Able to retrieve things without any help
In a TikTok video by @gentiruk10 on Saturday (Oct 15), it showed her daughter Inja walking around inside their home.
She then instructed her daughter to take a blanket from her aunt's room.
Without any hesitation, Inja quickly opened the bedroom door and walked to the other room all by herself.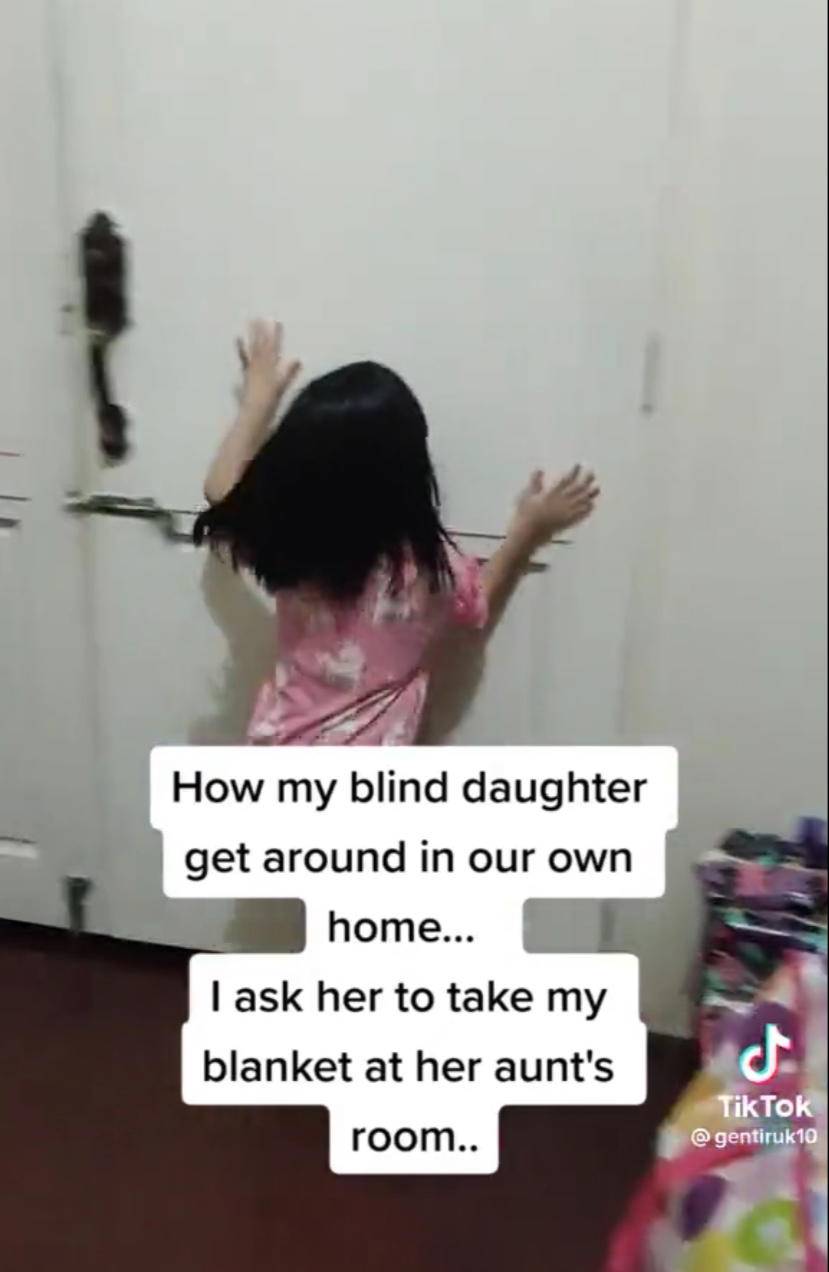 While most would expect a visually-impaired child to have immense difficulty in carrying out the task, this wasn't the case for Inja.
After fumbling for the doorknob for a few seconds, Inja was able to find her aunt's blanket and promptly gave it to her mother.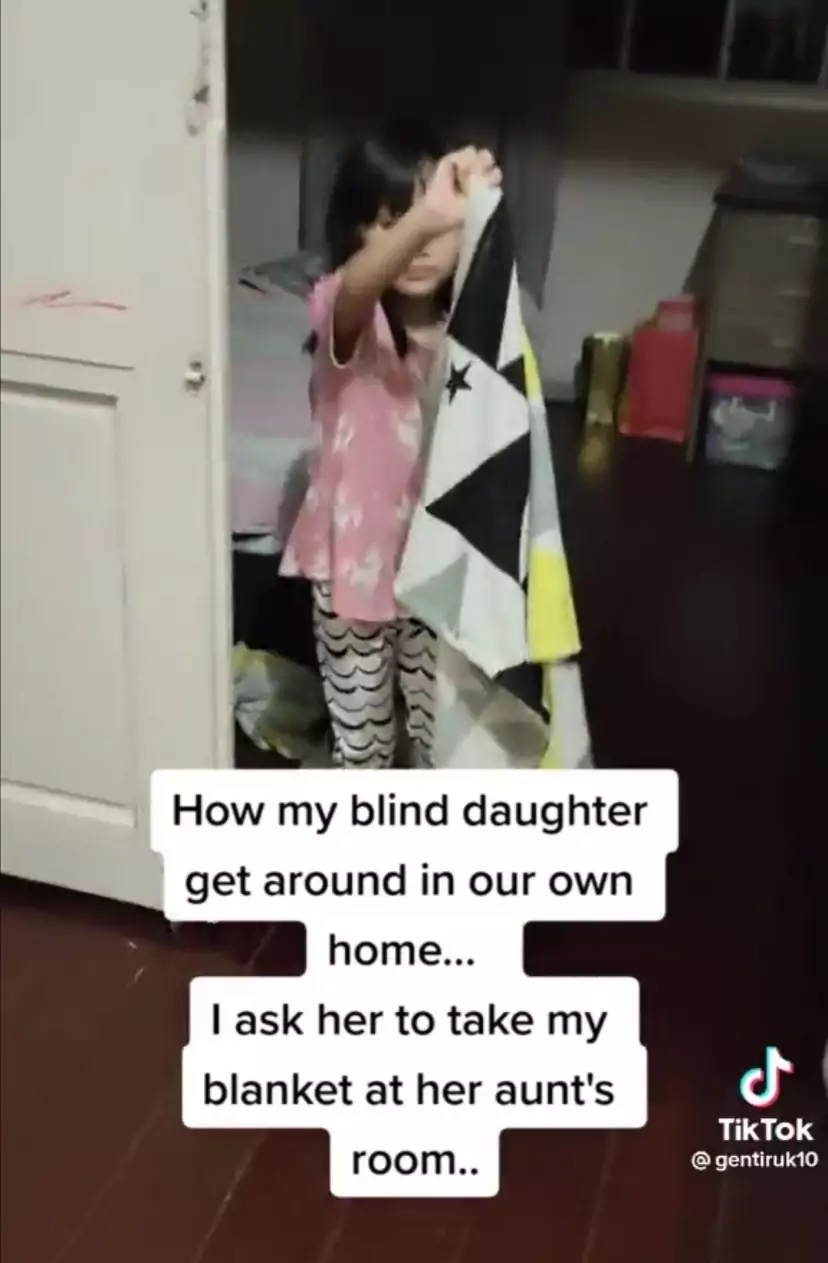 In the comment section, @gentiruk10 explained that Inja was born prematurely, which eventually led to her blindness.
Watch the video here:
Netizens touched by clip
The video has since garnered over 671.2k views and 54.4k likes at the time of writing, where many netizens were impressed by Inja's ability in finding things despite her physical disability.
They also wished her and the family a long and healthy life.

"Born with a disadvantage but (she) was given with another advantage."

"A very strong and resilient daughter. All my prayers are with you. May you grow happier than ever."
READ ALSO: