Eating out carries its own set of risks, where unwanted objects may be found right inside the meal itself.
A man recently took to social media to recount a horrifying incident where he found maggots inside a bottle of soy sauce which he had used for his meal at a sushi restaurant.
Sabah man finds maggots inside soy sauce at sushi restaurant
According to a lengthy Facebook post written by Azrul Razak on Wednesday (May 24), he went to Sushi Zanmai located in the Suria Sabah Shopping Mall, Kota Kinabalu on May 20.
While he was enjoying his sushi, he spotted a maggot squirming right inside the soy sauce bottle placed on his table.
He also posted several videos of the disgusting sight, where the maggots were very much alive and wriggling.
To make matters worse, he had consumed some soy sauce that came straight out from the bottle.
Claimed other tables weren't checked for maggots
When Azrul alerted a waiter about the incident, the supervisor was called for and allegedly took the bottle away to dispose of it.
Still unnerved by the discovery, Azrul requested the supervisor to check out the rest of the soy sauce bottles for maggots but was told that they were "all okay".
Azrul also claimed that no one went to check on the other tables nor was an apology given to him about the maggots.
Asked to see manager
When Azrul went to the cashier to make payment, he requested to see the manager but was told that he wasn't around.
Frustrated, he whipped out his health workers' card and threatened to lodge a complaint with the Sabah Health Department and the Kota Kinabalu Municipal Council. At the end, Azrul never got to meet the manager but left his number behind.
While making his way home, the manager called Azrul and apologised for the incident. He also asked whether any photos or video were taken as well.
However, when asked about why he couldn't be found earlier and what hygiene standard operating procedure (SOP) the restaurant practiced, the manager was unable to give an answer, prompting Azrul to inform him that he would be filing a complaint to the authorities.
Suffered from diarrhea at night
Not long after, Azrul began to experience diarrhea all throughout the night, where he dashed to the toilet several times.
When the manager called the next day to apologise again, he got an earful from Azrul's wife who scolded him for causing him to suffer from diarrhea.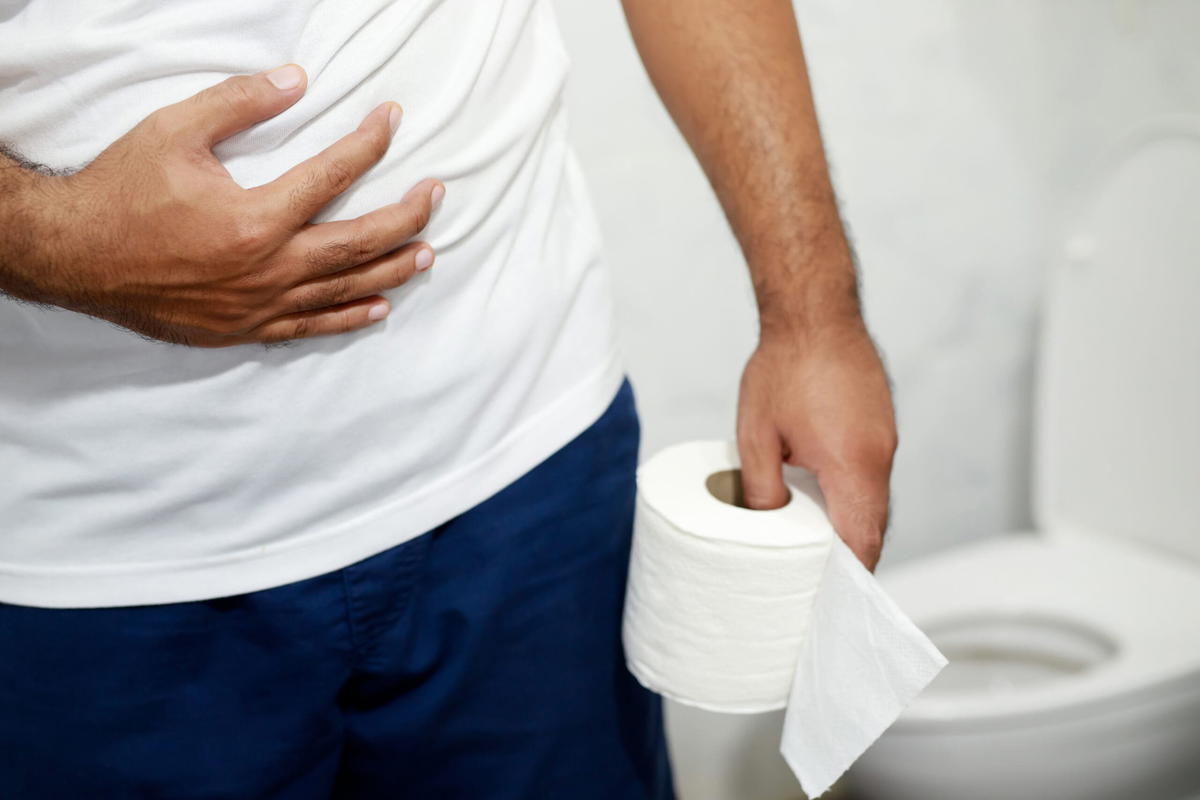 Supplier blamed for maggots in soy sauce
Later on, Azrul found out that the soy sauce bottles are cleaned and changed every two weeks.
He also said that the restaurant allegedly placed the blame on the supplier for allowing maggots to appear inside the bottle.
There's a possibility that the maggots laid eggs inside the bottle itself and I don't understand why the staff had no common sense to just say sorry immediately.
"I used to love going to Sushi Zanmai's outlets. Now, I'm not so sure about me returning there anymore," he wrote.
Towards the end of the post, Azrul said that he lodged a report with health authorities and urged those who had similar instances at the restaurant to do the same.
We hope Azrul recovers from this experience and serve as a lesson to restaurants to always maintain hygienic standards!
READ ALSO:
---
---