A woman was left sickened after she discovered a dead cockroach inside her salad while having a meal at a famous sushi restaurant.
In a Facebook post yesterday, the netizen named "Kei Kei Kei Kei" wrote that she stumbled upon the disgusting discovery while tucking into the salad.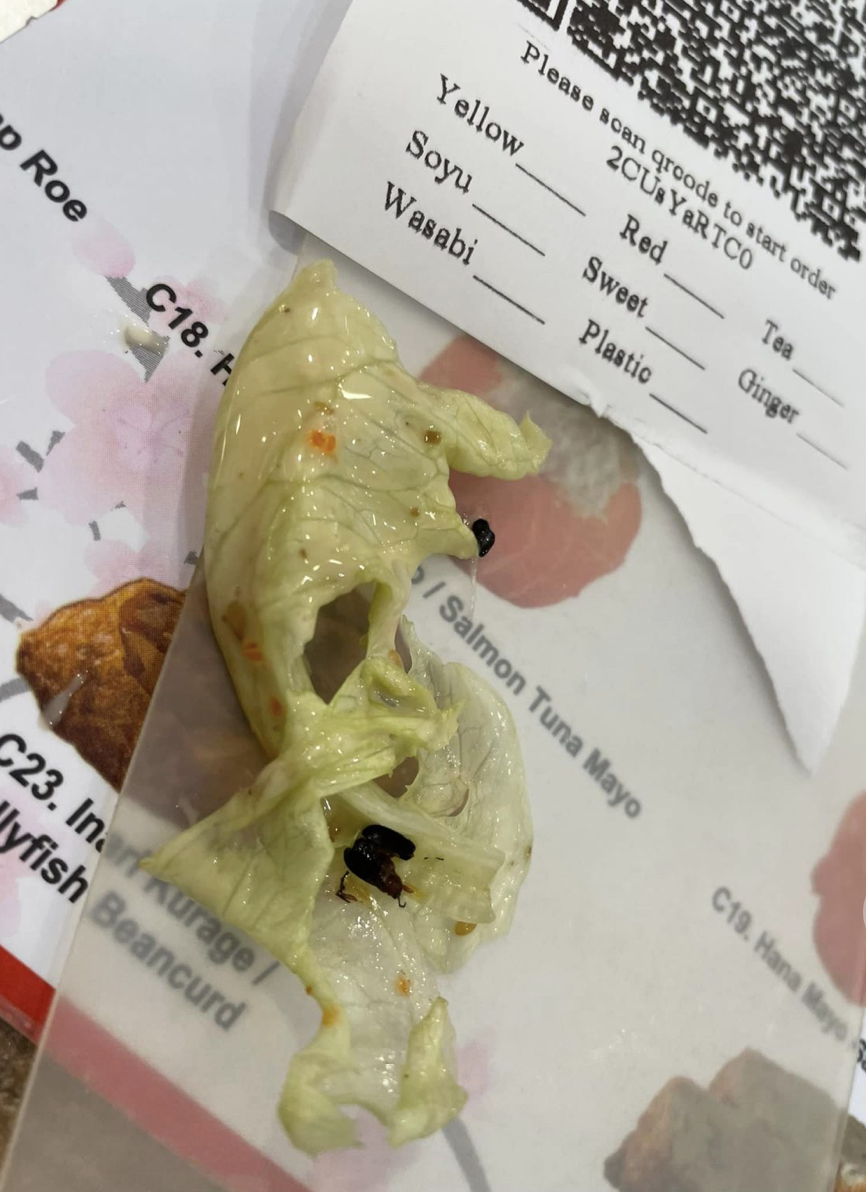 'It's the supplier's fault!'
Having lost her appetite, Kei went to confront the restaurant manager about it but he kept claiming that it wasn't a cockroach but an "insect".
To add insult to injury, he even pushed the blame to the supplier, saying that it was their fault for not maintaining hygienic standards.
I then asked him, 'Does that mean that we can eat insects? And if anything bad were to happen to us, what are we supposed to do?'", she wrote.
To placate her, the manager gave a plate of takoyaki to Kei as compensation, but she refused to eat it as it wasn't her favorite dish.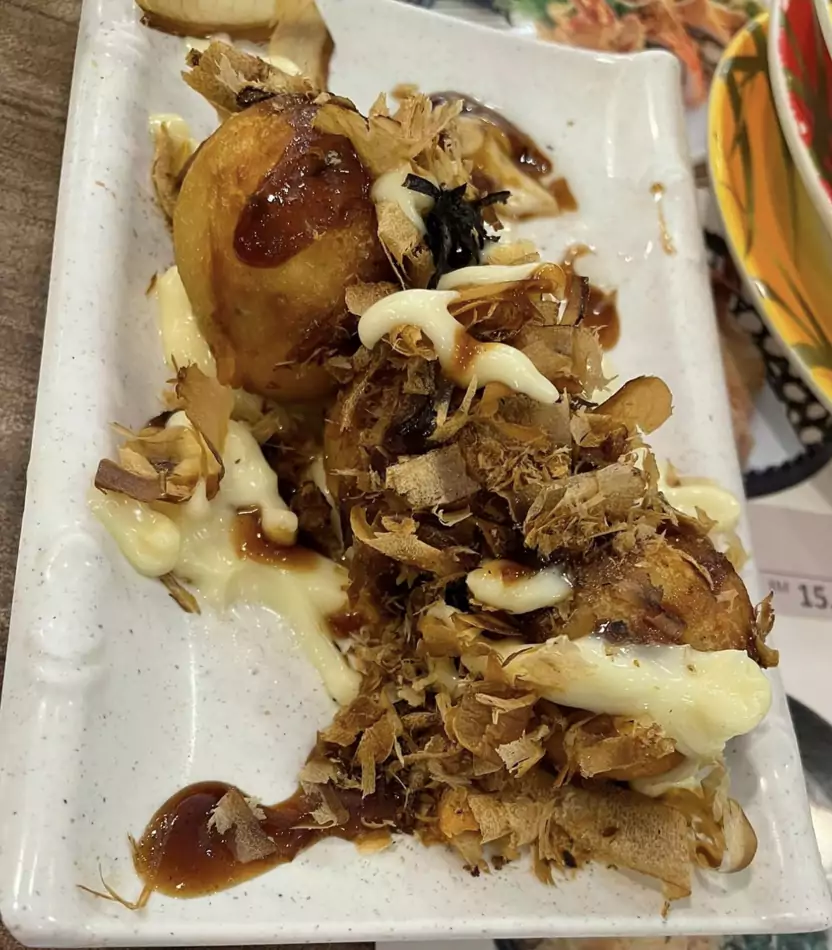 According to the post, the incident had occurred at an outlet in Bukit Tinggi 2.
Read the post here:
Netizens: 'Never again!'
The post has since garnered more than 2.5k shares at the time of writing, where netizens were equally as disgusted.
"Insects in vegetables is the supplier's problem? Does this restaurant wash the vegetables at all?!"
"Oh my God, don't dare to eat there anymore."

"They love to blame (the) supplier. Then what (are) the kitchen staff doing? They should wash the veggies when (they) prepare the salad. When do the wrong thing say sorry, not everything say the supplier problem (sic). Like that means all the veggie they no wash lor! (sic)"
Would you accept the manager's explanation if you found a cockroach in your food? Let us know in the comments!
Read also:
---

---
Cover image via Facebook
Editor: Sarah Yeoh