An expat from South Korea recently took to TikTok to express her admiration for Malaysians, who exhibit patience and orderliness during rush hours at MRT stations.
A Seoul resident, Bora was particularly impressed by how people in Malaysia get on and off the subway without pushing or shoving.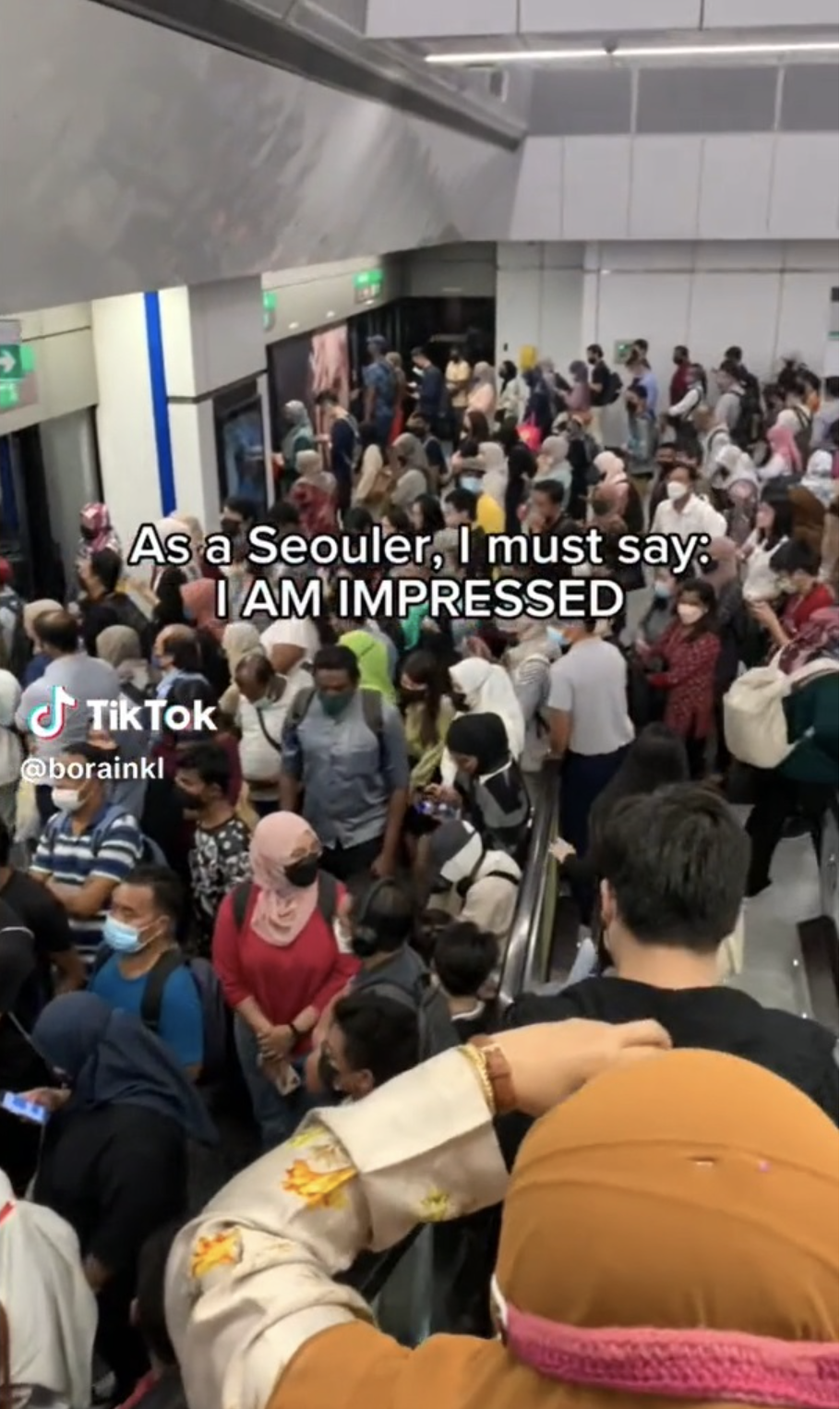 "I can totally manage!"
In a 16-second video posted on her TikTok account, Bora shared her amazement at the orderly manner in which Malaysians handle the daily rush hour commute.
She compared the experience to her hometown of Seoul, where public transportation during peak hours is often painful and chaotic.
"I must say I'm impressed. Malaysians are so patient and yielding. No pushing, respecting each other's space," Bora wrote in the video's caption.
Bora also showed a photo of a crowded subway carriage in Seoul, where passengers near the door had to hold on tightly to the doorframe to avoid being pushed out.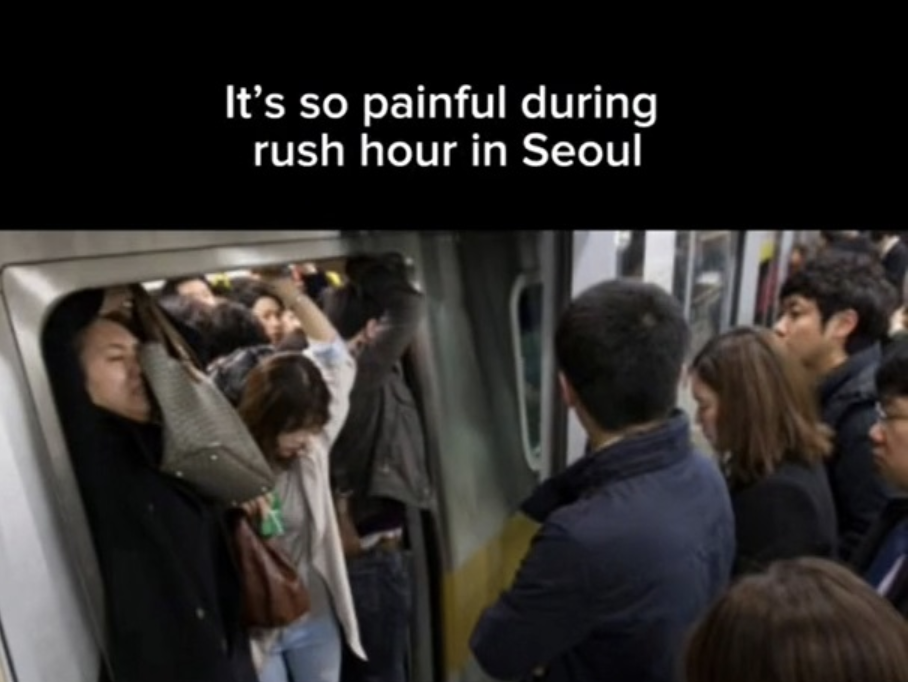 She added, "The rush hour in Malaysia is so nice. I can totally manage!"
Her video has garnered 530k views, 41.6k likes and 869 comments as of writing. Watch it here:
Not as chill in the heart
Most Malaysian netizens thanked Bora for her kind words. Some joked that although Malaysians might appear calm on the outside while taking the subway, they could be harbouring dissatisfaction internally.

One netizen explained that people look so calm because they are tired, don't want to argue, and just want to get home as soon as possible.

Another chimed in, explaining that remaining calm is a way to cope with the situation, as shouting or getting upset won't change anything.

Meanwhile in Seoul
The post also sparked a discussion on the differences between subway experiences in Malaysia and South Korea.
Some Malaysian users shared their experiences of taking the subway in South Korea, describing the overcrowded conditions as "squeezing people into the carriage like sardines."


Bora responded to these comments, agreeing that the situation in Seoul can be indeed very terrible.
Bora's video is an excellent reminder to Malaysians to maintain and appreciate the orderliness and patience exhibited in our daily commute.
Read more:
---
---
Cover image via TikTok/ @borainkl
---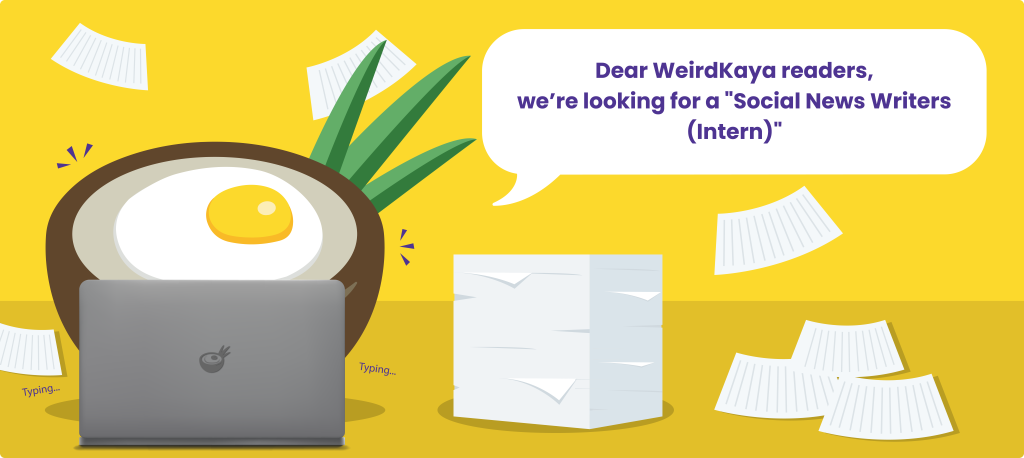 ---