On June 3, a netizen shared a distressing incident that occurred at a hotpot restaurant in Petaling Jaya, where they were celebrating a birthday with friends.
The atmosphere suddenly turned tense when a rude customer began verbally abusing a female staff member in a loud and disrespectful manner, disrupting the entire room.
As the netizen stepped out to see what was happening, they witnessed the man throwing something at the staff member's head.
To their disbelief, the staff member, was left dumbfounded by the incident. The man, accompanied by another person, seemed intent on further intimidating the staff member.
Throw cash into hotpot soup
The netizen immediately considered calling the police, but before they could, the two men quickly left. However, their departure was not without a shocking act—they threw RM500 cash into the hotpot soup!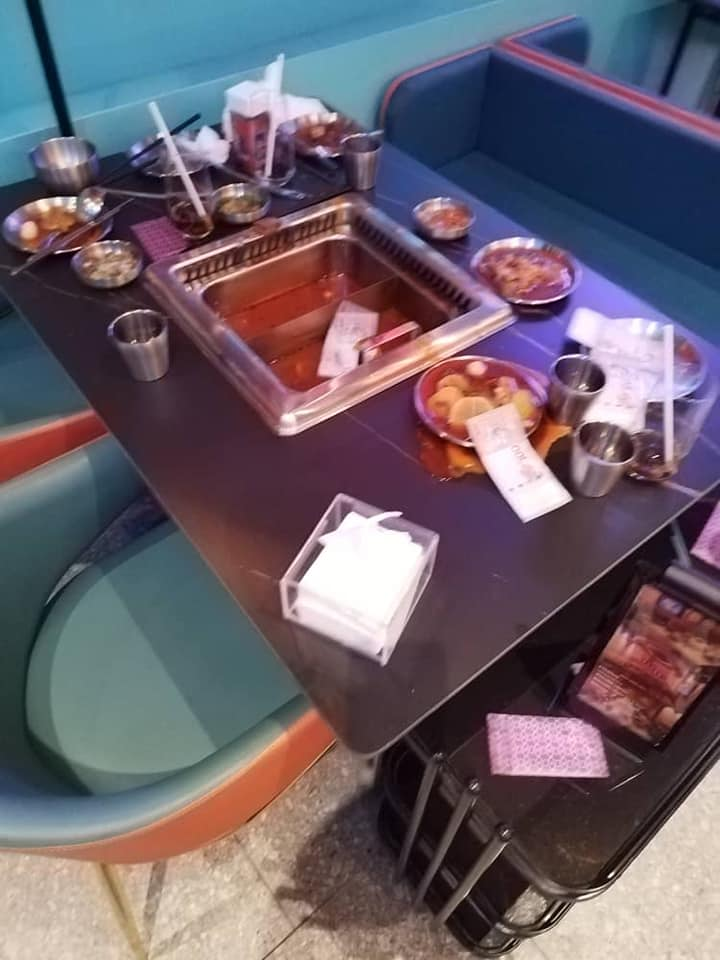 Trying to comprehend the situation, the netizen discovered that the man was upset about certain ingredients in the food that he disliked.
He demanded that the entire meal be free, despite the staff member's offer to remove the unwanted items from the bill.
Interestingly, the netizen noticed that the men had consumed almost all the food on their table, which amounted to a bill similar to theirs, totaling over RM400.
Expressing their dismay, the netizen emphasized that if the man was dissatisfied with the service, he should have simply left instead of ordering a substantial amount of food. It was unfair for him to demand a free meal just because he disliked one dish.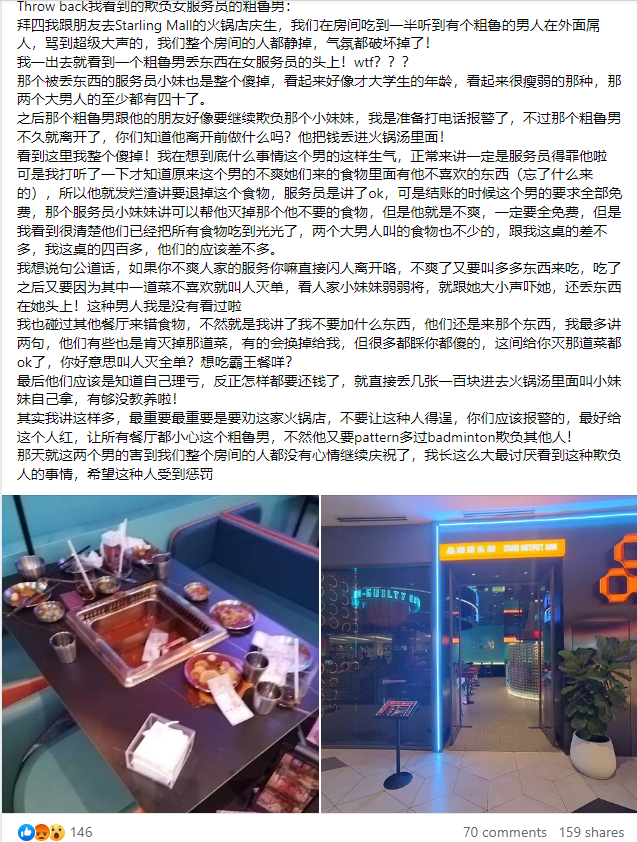 Rude customer unhappy with hotpot ingredient
In a subsequent post, a friend of the staff member involved explained that the man became upset when he realized the hotpot contained ingredients he didn't like, particularly duck blood.
Although the staff member offered to replace the dish, the man insisted on not paying for anything, claiming that in other places, they would receive a complimentary meal for similar incidents.
The friend further expressed their outrage at the man's disrespectful behavior, including throwing the bill folder at the staff member's face. The friend called for accountability on Facebook and hoped that the individual responsible would face consequences for their actions.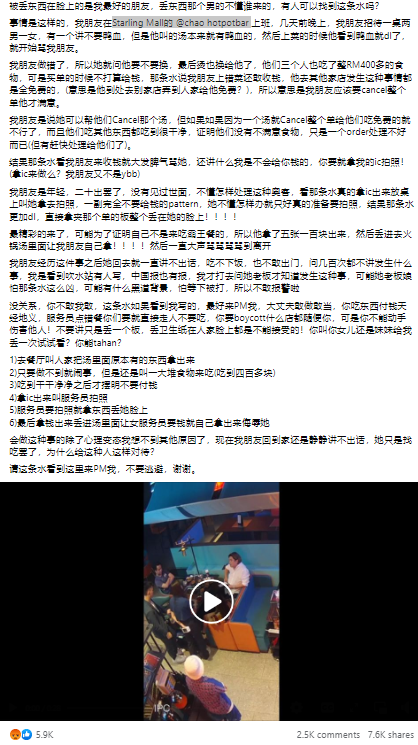 WeirdKaya has reached out to the friend of the staff for comments and updates but has yet to receive a reply.
---
---