With continuous rain pelting down on states in the east coast, many vendors have been forced to shut down operations for their own personal safety.
However, this roti canai seller was not at all fazed by his stall being inundated by floodwater and even continued to serve customers as well!
Roti canai seller carries on as usual
In a 20-second video posted by @nurlyanaaaaa on TikTok, it first showed how badly the area was affected by the flood.
The camera then pans to the roti canai seller clad in a blue t-shirt, where he was flipping pieces of roti canai calmly while knee-deep in floodwater.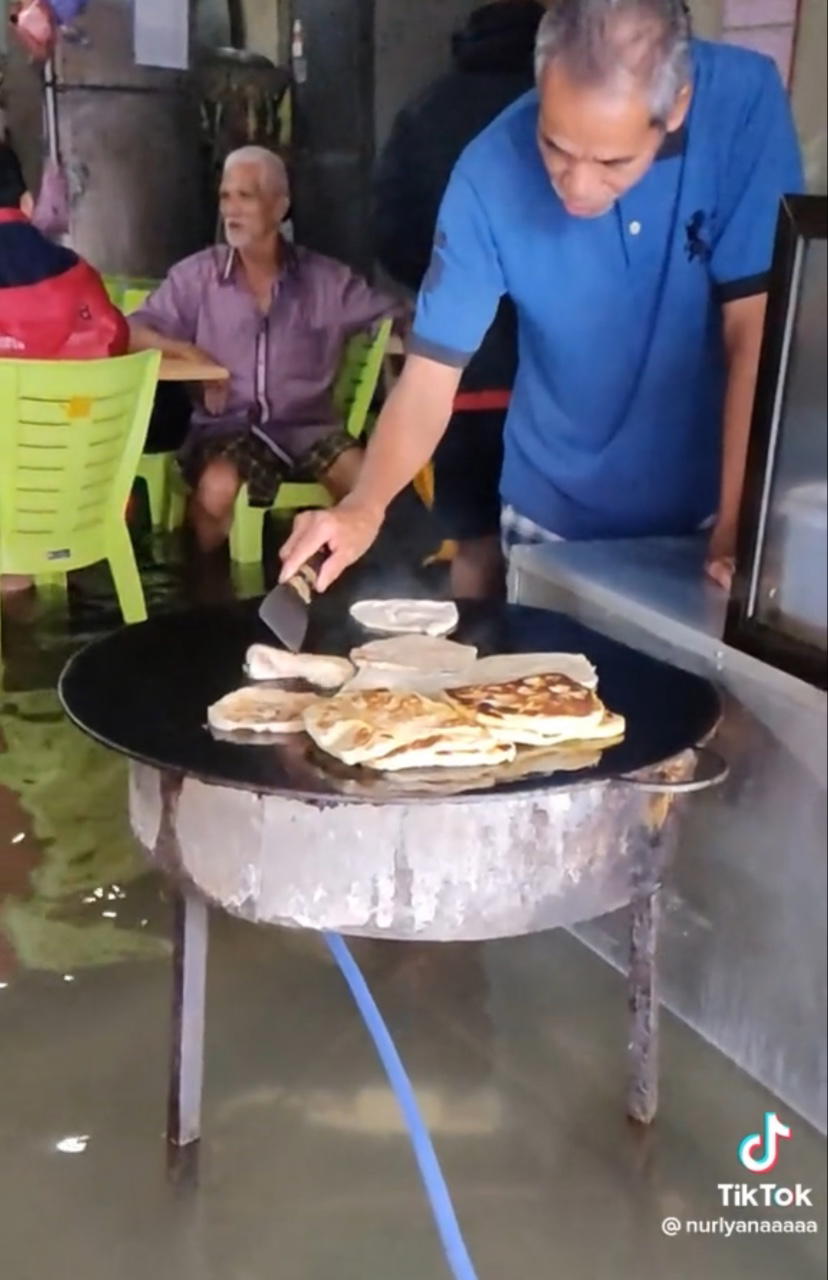 Behind him, a few customers were seen engaging in small talk while waiting for their orders with their pants rolled right up to their knees, equally as unbothered as well.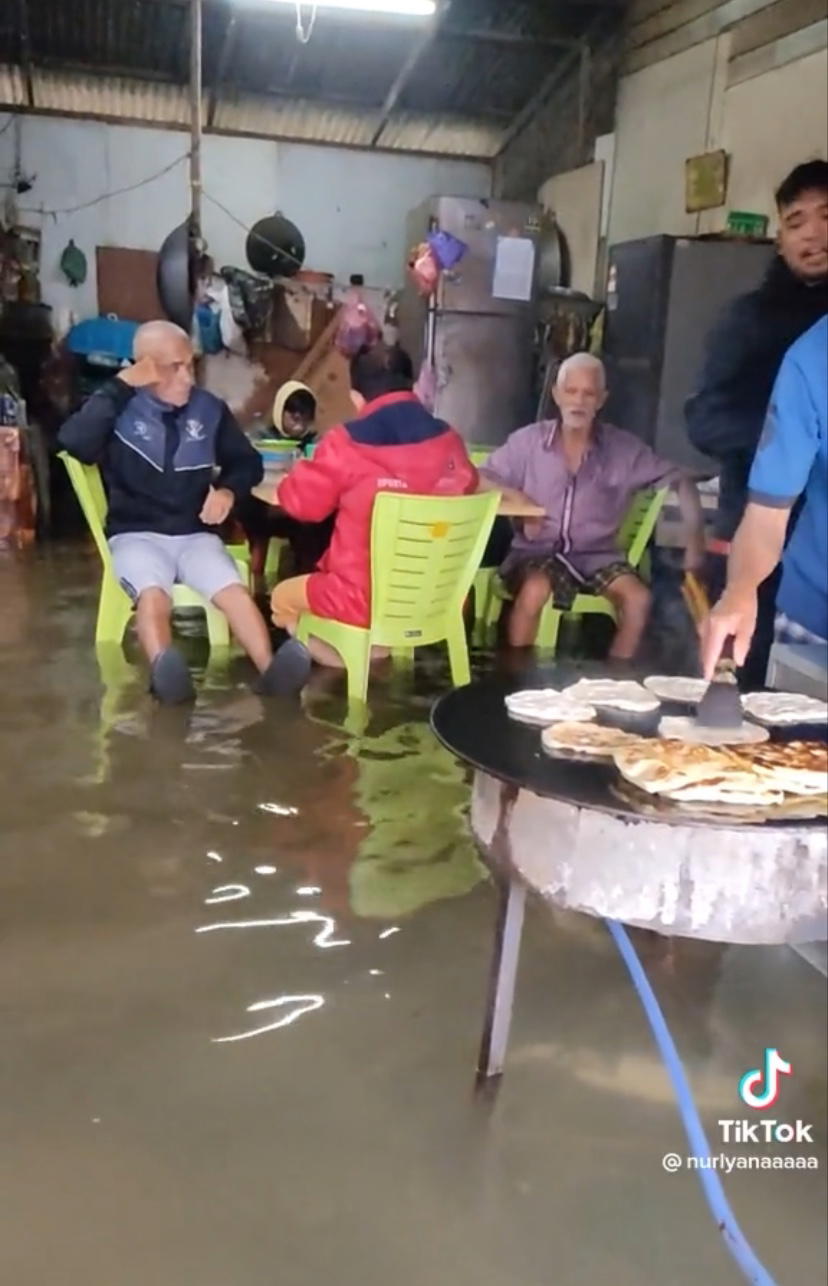 Watch the video here:
Steady lah, uncle!
The video has since garnered over 360.8K views and 28.7K likes at the time of writing, where many netizens were amused by the roti canai seller and his customers' nonchalant behaviour.
"Life must go on, and hungry stomach need to be filled."

"Real definition of roti canai with kuah banjir."

"The old men were so relaxed. As long as they had their teh tarik and roti canai while chatting, the flood is non-existent to them.'

Would you still dine at the stall if it was flooded? Let us know in the comments!
READ ALSO:
---
---