If you enjoy pork, you'll most definitely be a fan of roasted pork, better known as siu yuk among the Malaysian Chinese community.
As crispy as roasted pork may be, one seller in Port Dickson made all the more sexier with his dance rendition of BLACKPINK's latest hit 'Pink Venom'.
Showing off his dance moves
The seller, who works at Heng Kee Roasted Pork, is no stranger to going wild on the dancefloor as he often post TikTok videos of him dancing while doing seemingly mundane chores such as stirring ingredients, washing the floors, or balancing thick slabs of roasted pork.
Much to the delight of fans, he recently broke the Internet with two clips of him showing off some sexy dance moves while jiving it out to 'Pink Venom'.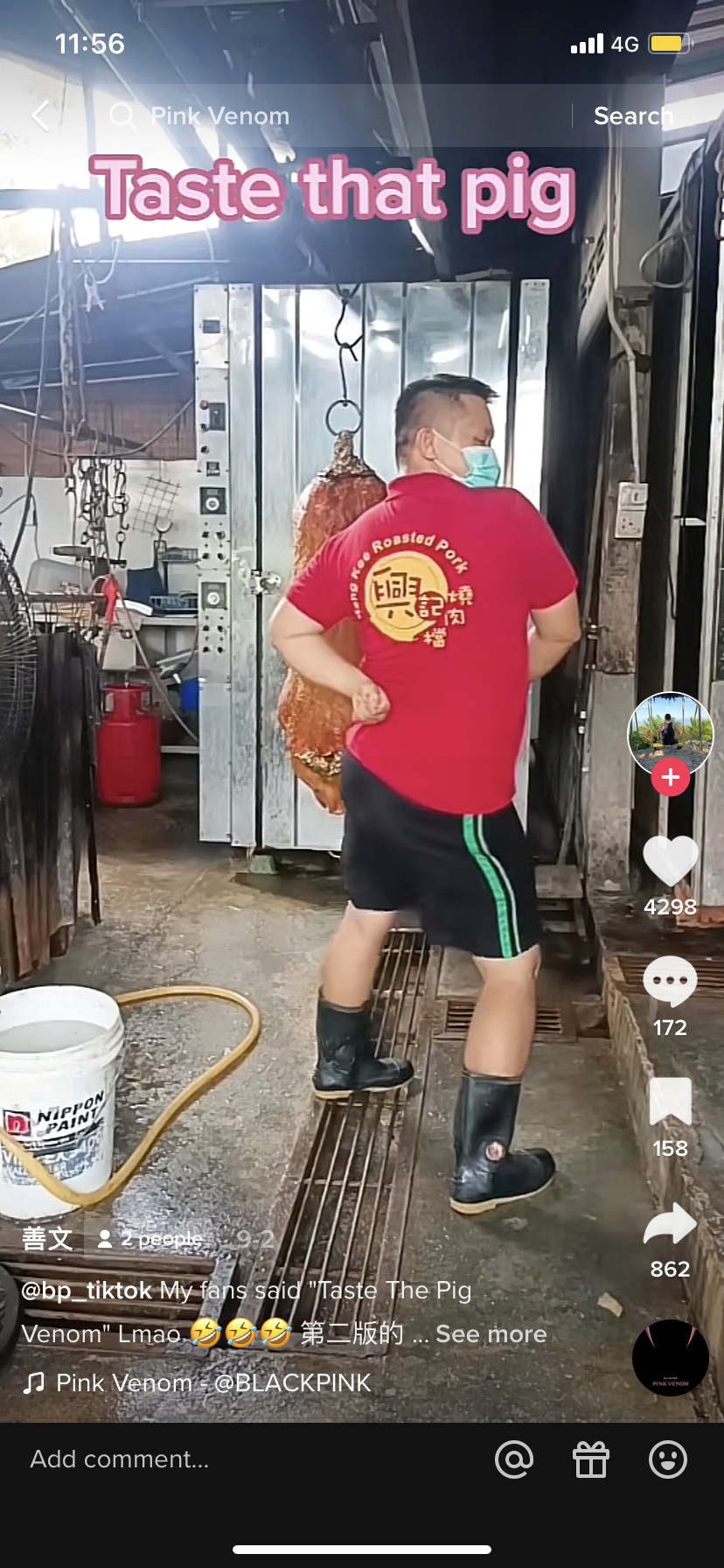 At the time of writing, the most recent TikTok video of him dancing to 'Pink Venom' has gathered around 689,000 views.
His dance moves didn't go unnoticed, as several news media began covering stories of his talent.
He later took to social media to express his excitement over the coverage and the support he got from netizens.
For those who don't know, Heng Kee Roasted Pork has been serving up delicious siu yuk for decades and is undoubtedly an expert in creating delectable pork dishes.
The family-run restaurant has also been using the same recipe for more than 50 years across three generations.
Head over to their stall in Pasar Lukut, Port Dickson if you're eager to stop by for a taste of the siu yuk and hopefully speak to the dancing seller too!
READ ALSO:
---
It's unrelated to the article but here's our brand-new podcast – Talk Je Lah!
---