As the popular saying goes, "There's always room for dessert". I guess I can proudly say that this represents me quite well as I'm one who often seeks out dessert joints even though I'm super full.
This time around, I decided to satisfy my sweet cravings at Churn, an ice-cream parlour located at Damansara Uptown that boasts of a chic interior design.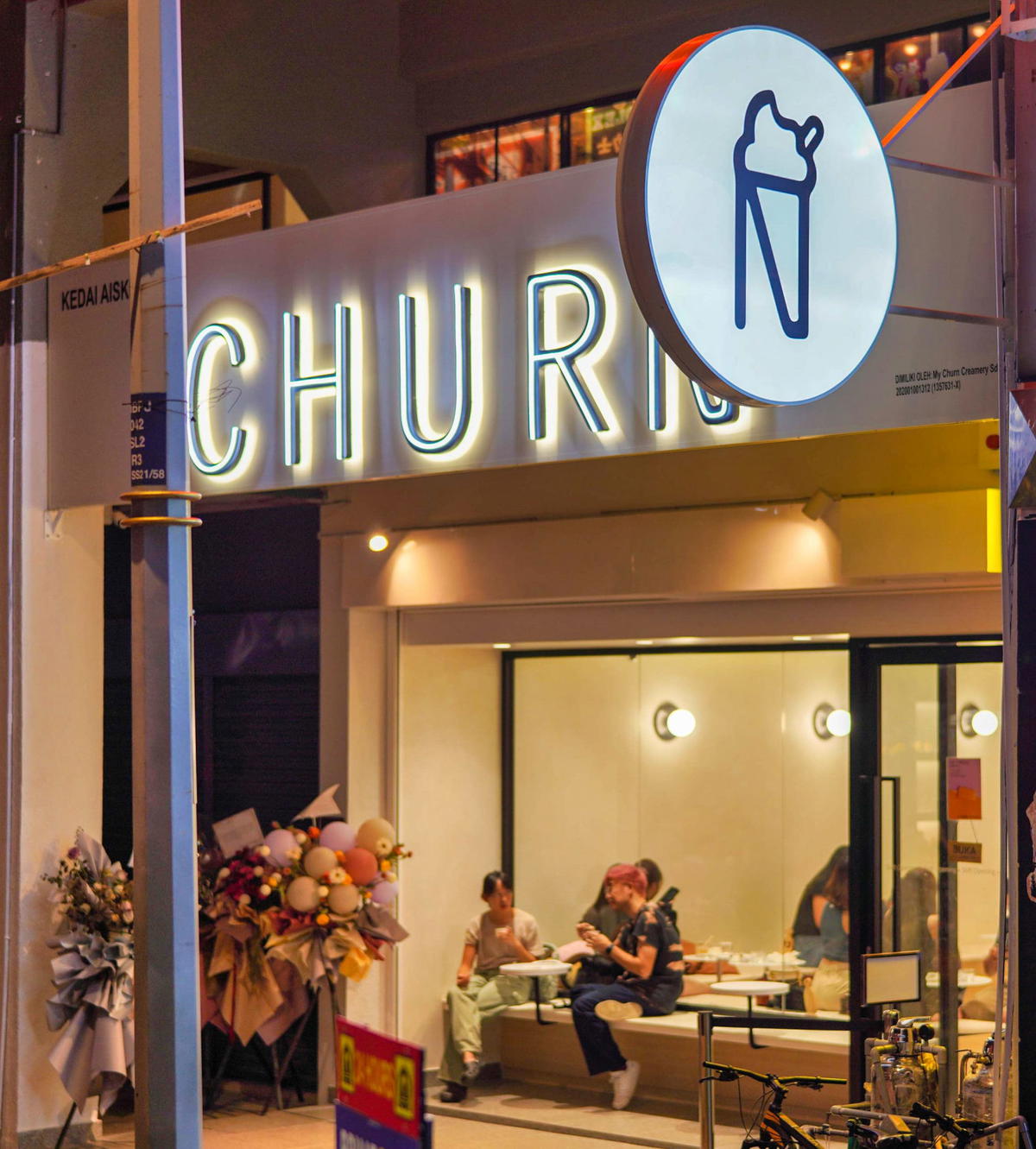 Small yet Insta-worthy space
Being only a small ice cream shop, it wasn't surprising at all to see that seats were quite limited.
Luckily, there were several vacant ones when I arrived, but as for those who reached 15 minutes after we did had no choice but to form a long queue outside.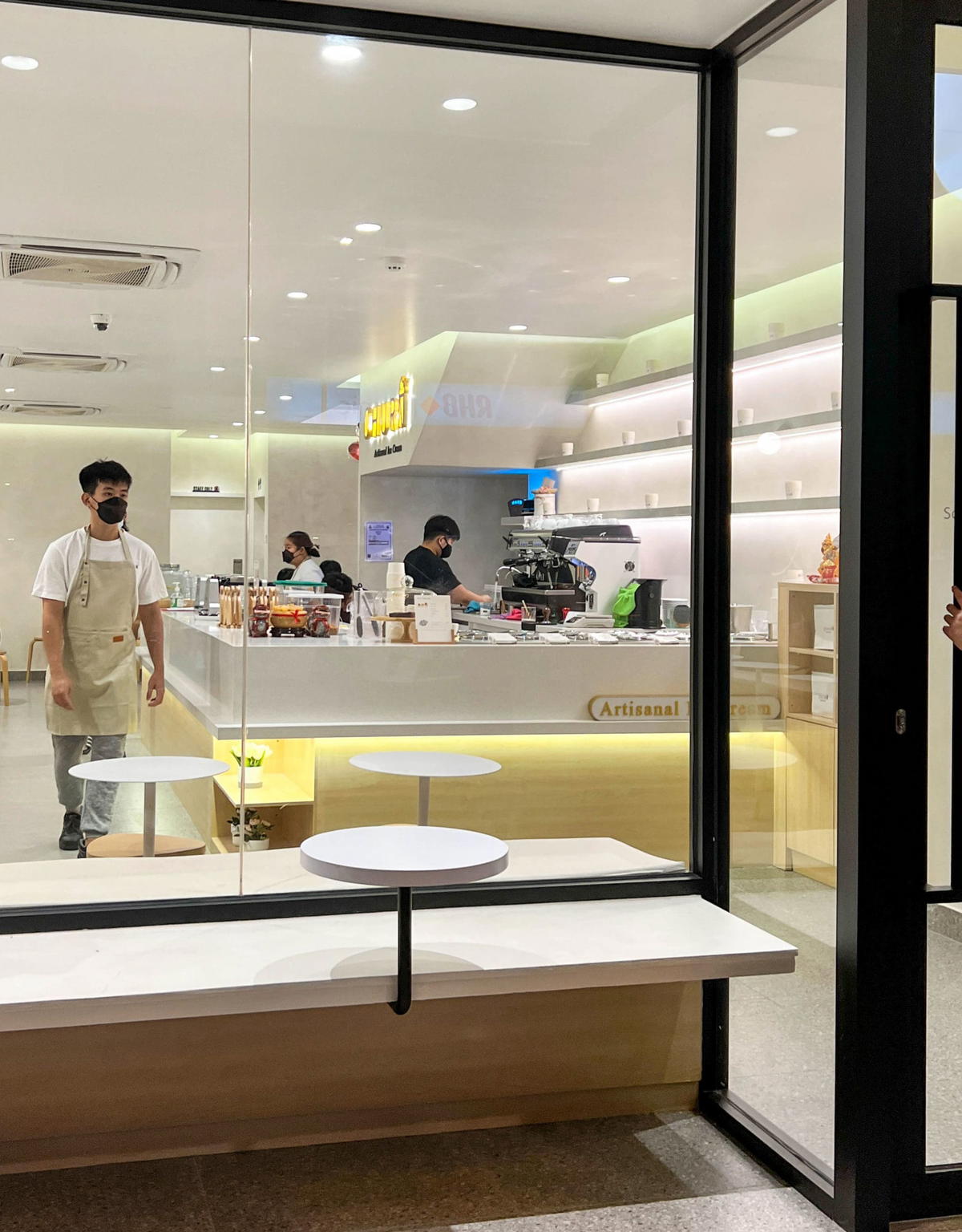 Despite the small space, Churn is still quite the perfect place for those wanting to show off their Instagram skills. Apart from its minimalistic design, there are also several witty lines being displayed all across the shop, making it an ideal background for customers to test out their photography skills.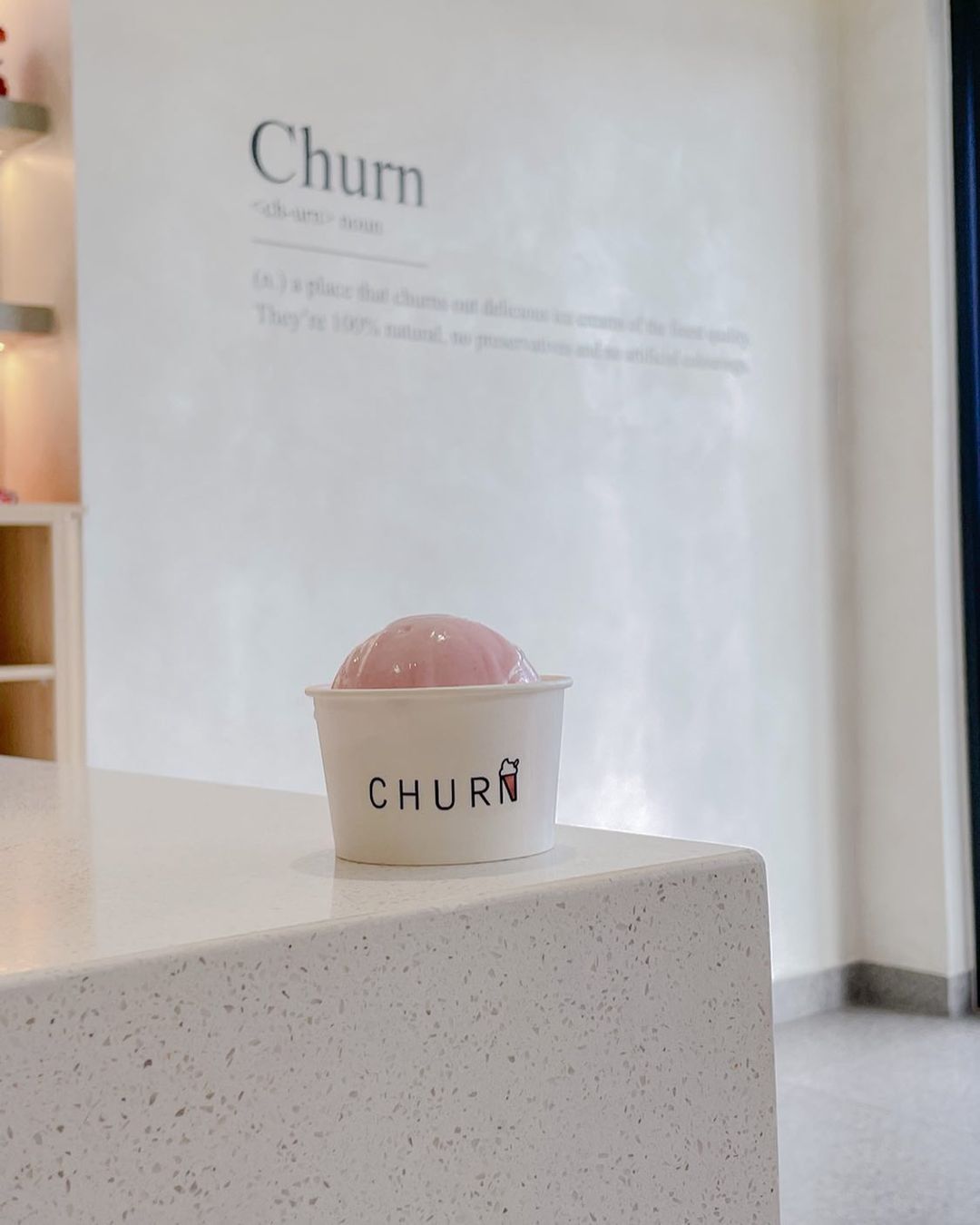 Double scoop ice cream (RM18.50)
There were a total of 10 flavours for us to choose from during my visit, so I decided to give earl grey and pistachio a try.
One of my friends was taken aback after looking at the price as she thought RM18.50 was quite pricey. I thought the same too, but after taking my first taste of the ice-cream, I immediately understood why.
Both were absolutely amazing as they did a good job in fully displaying each of its individual flavour. However, the one that impressed me the most was the early grey.
While it was brimming with the tea's flavour, yet it did not give off a pungent scent that would put off most people but rather, it diffuses slowly into your tastebuds as it melts away.
In fact, my friends couldn't stop praising it even though they were no big fans of earl grey!
As for the pistachio ice cream, it sent me, a pistachio lover, right up to the moon thanks to its rich but pleasant scent that wafted its way into my nasal cavity as soon as I took a lick of it, making the experience all the more heavenly.
Triple scoop waffle (RM37)
Next up was the triple scoop waffle, which came in three different flavours – fresh strawberry milk, chamomile and valrhona chocolate.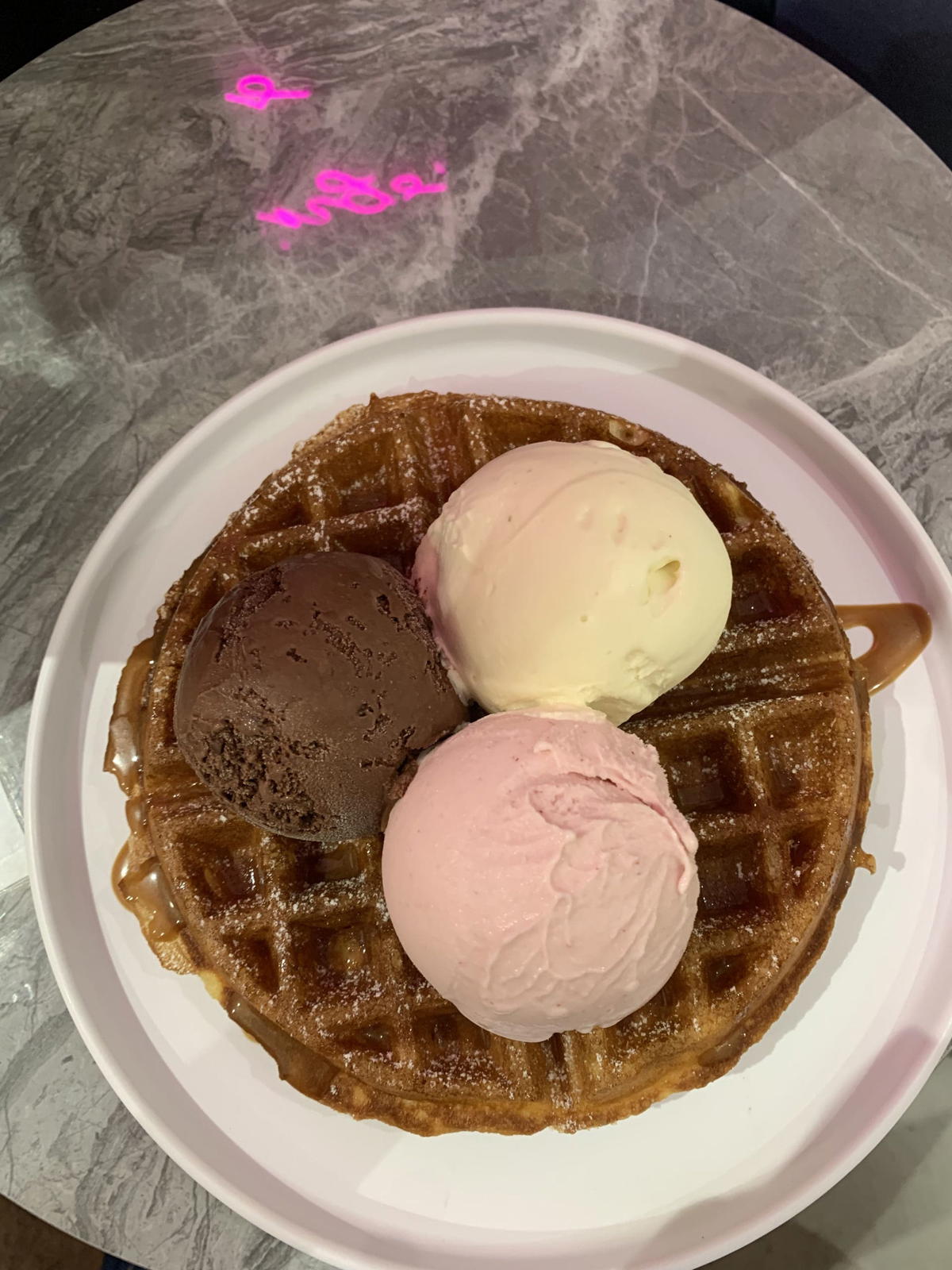 The fresh strawberry milk ice cream was the embodiment of the word "churn" itself, where it didn't taste like it was made artificially and almost tasted exactly like the strawberries you'd get from Cameron Highlands.
The chamomile ice cream was rather similar to the earl grey – fragrant yet non-intrusive towards the tastebuds.
Valrhona chocolate, my all-time favourite didn't disappoint me at all. It had a silky texture and the ice cream wasn't too heavy, making it very unlikely to get sick of it after eating for awhile.
As for the waffle, it was crispy and went well with the ice cream. However, I do wish that the crust was a tad more solid.
Final verdict
I must say that Churn possibly serves one of the best ice creams and had a superb environment and service. My only complaint was the lack of seats but that is understandable due to the shop's limited space.
I would happily rate Churn 4.5 out of 5 stars based on the pros and cons below:
Pros:
Tasty ice cream
Insta-worthy environment
Cons:
You can pay Churn a visit at:
Address: 58, Jalan SS 21/58, Damansara Utama, 47400 Petaling Jaya, Selangor.
Operating Hours: Closed on Mondays
5pm-11.30pm (Tuesday to Thursday)
5pm-12am (Friday)
3pm-12am (Saturday)
3pm-11.30pm (Sunday)
Disclaimer: This is an independent review by WeirdKaya
Read also:
---
---