Many working adults tend to neglect their meals because of these three reasons:
No time to eat out.
Want to order in but it's too expensive.
Scrolling through food ordering apps for minutes, only to realise that there's nothing you want to eat.
Basically, you care about the 3Cs – cheap, convenient, and choices. As a fellow contributor of the workforce, these 3Cs really turn into a daily struggle as ordering in through certain apps tends to get expensive.
So, I decided to give ShopeeFood a try and guess what? I spent only RM28.90 for 3 meals!
Saved up to RM34.50!
At first, I thought it would be a challenge but I immediately realised that ShopeeFood actually offers amazing vouchers that eliminate expensive delivery fees and more!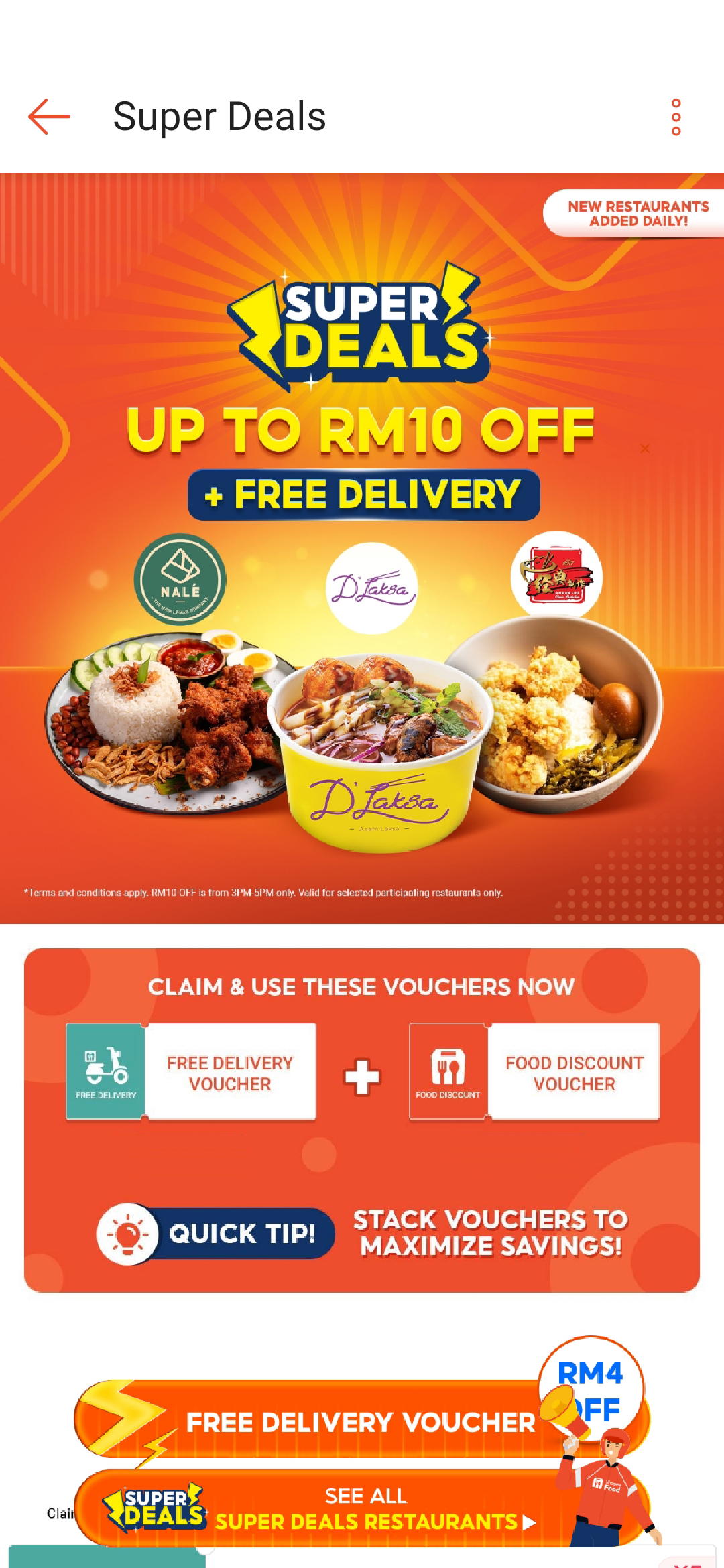 I ordered my first meal of the day by ordering Med Mex's Creamy Spices Meatballs, which came in 7 pieces. I used the all-day Super Deals voucher, where I had to spend more than RM15 to get RM7.50 off.
On top of that, I also utilised the Free Delivery voucher which reduced the payment by another RM3.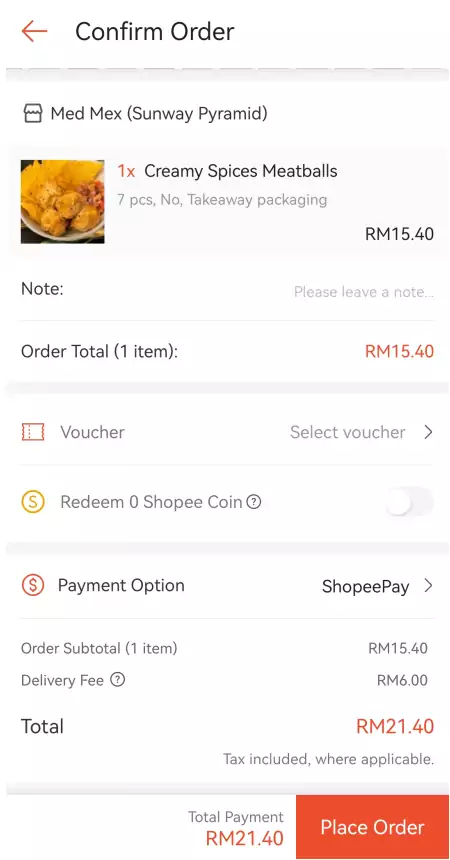 Had I not used the vouchers, I would have paid RM21.40, inclusive of RM6 in delivery fees.
All in all, I spent only RM10.90 on my MedMex meal.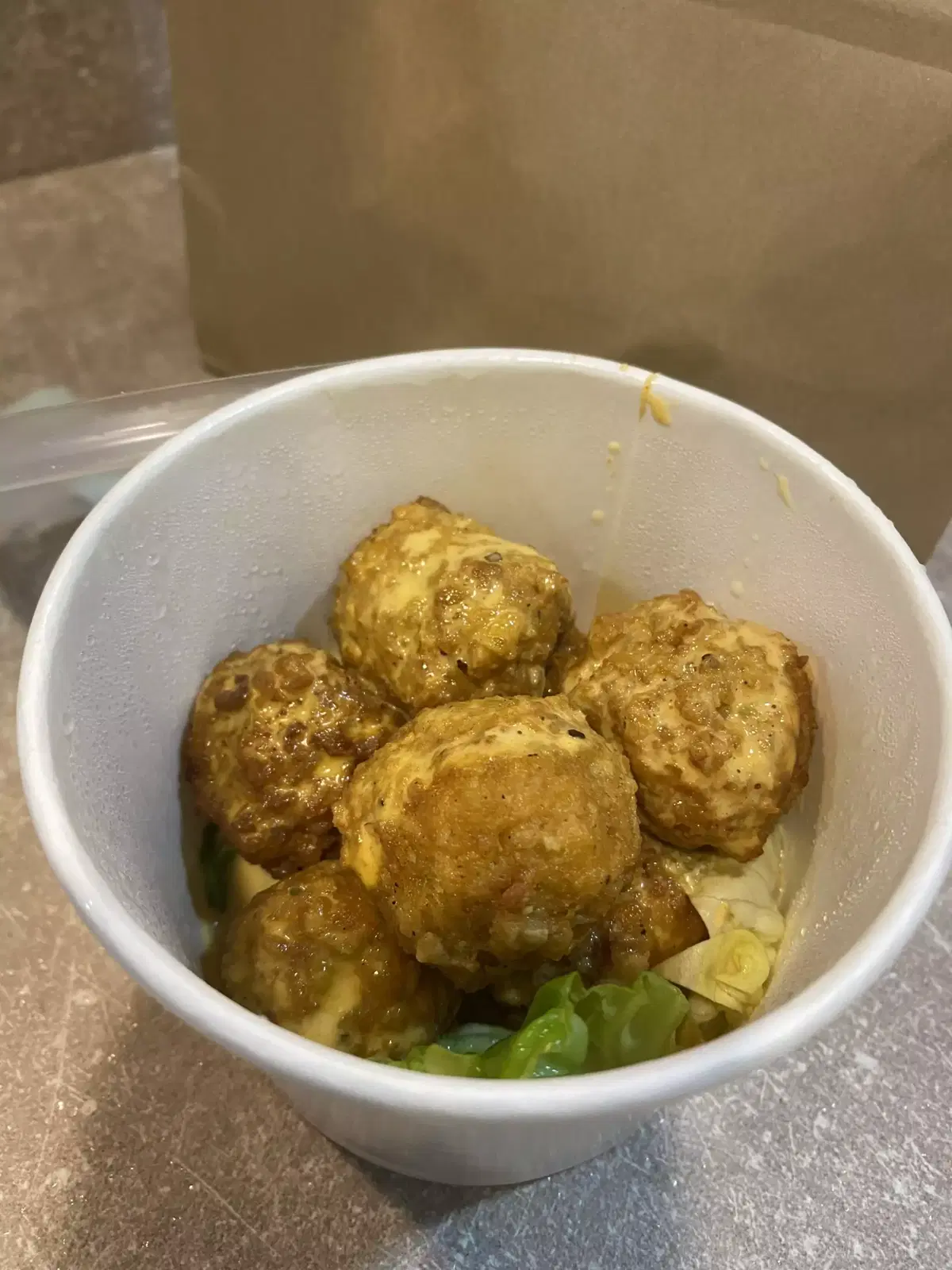 A few hours later, I got hungry (again) and decided to get a snack.
This time, I decided to get a Green Curry Chicken Poke from Salad Atelier which originally cost RM20.
To add on to it, the delivery fee was RM6, making the bill a total of RM26.
Thankfully, I used ShopeeFood's limited-time voucher where I could get RM12 off my meal.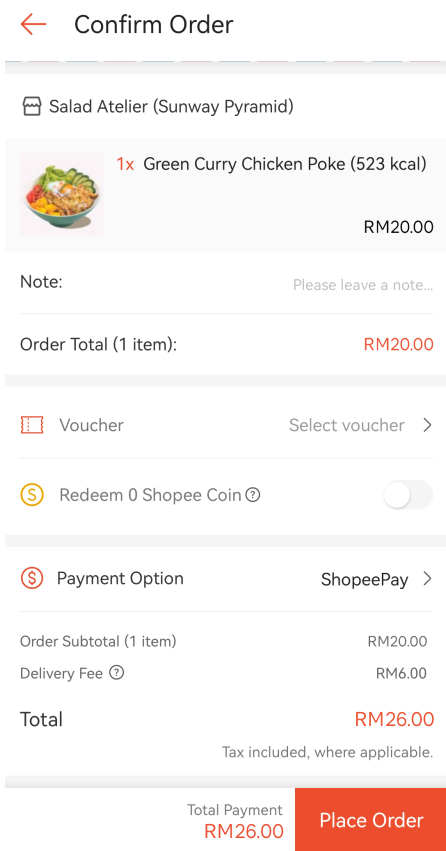 After stacking it with the Free Delivery voucher, I only had to pay RM11 for my meal — saving RM15 in total.
My meal came in less than 20 minutes and the portion was surprisingly big too.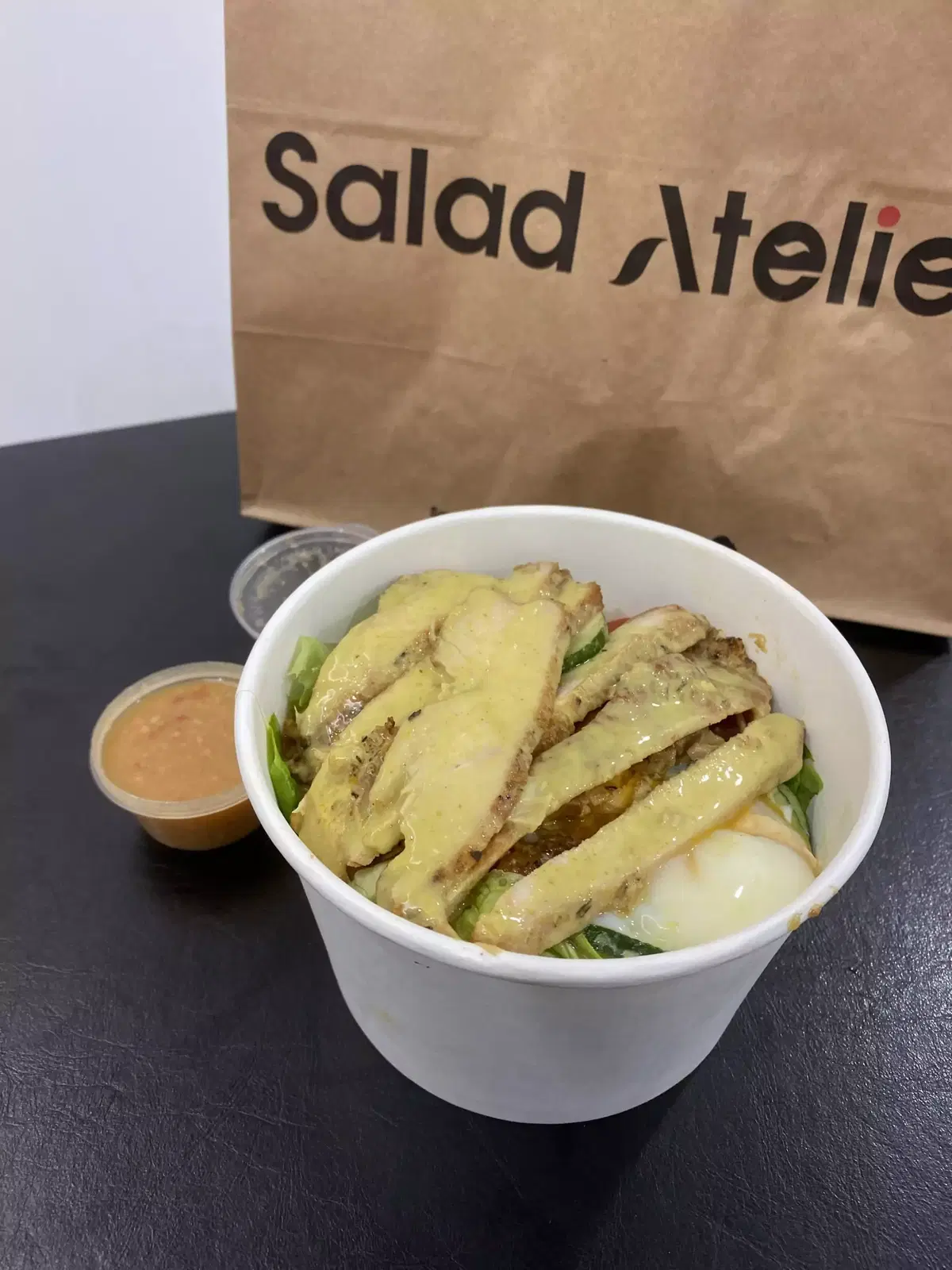 And because there's always room for dessert and good things are to be shared, I got my friend to use ShopeeFood for the first time.
We went ahead and ordered a dessert bowl from Bean JR, which consisted of taufufa, gingko, yam cubes and red bean as toppings.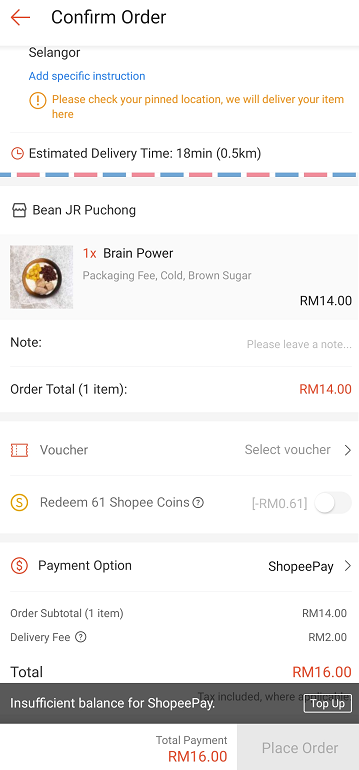 She stacked up multiple vouchers and saved RM9, reducing the payment from RM16 to the final payment amount RM7. This was thanks to the new user voucher that got her a 99% off capped at RM7 & Free Delivery discount.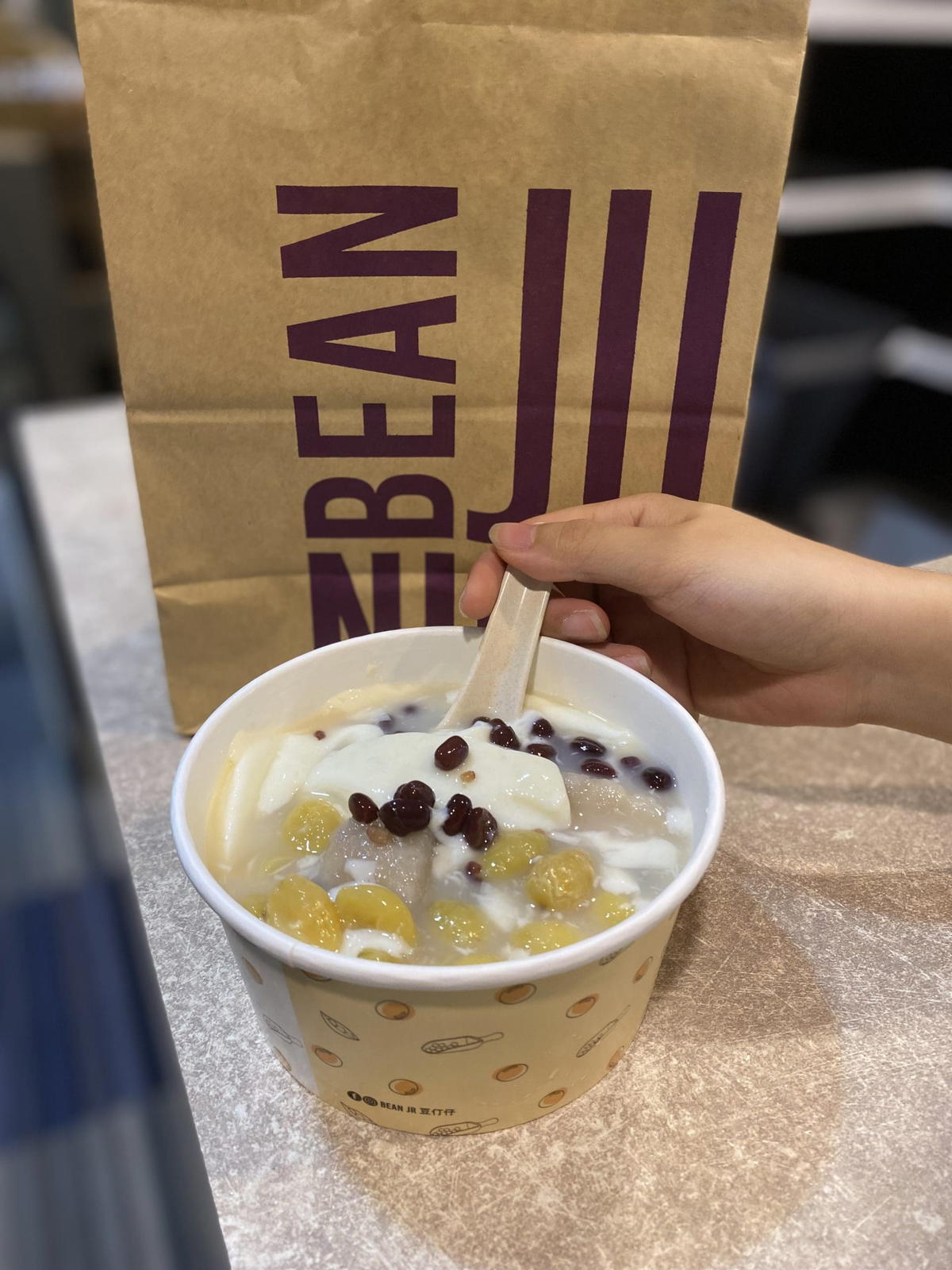 The real deal
With ShopeeFood's vouchers, I had saved so much money on food that I usually would not have bothered trying.
I paid only RM28.90 when it could have been RM63.40! That's a total of RM34.50 saved.
There's a wide range of restaurants to choose from as well as the satisfaction of picking which vouchers to stack together.
Like what the legend Bob Ross used to say, crossing paths with ShopeeFood was truly a "happy accident"
Pro-tips to using ShopeeFood
After reading so much about how much I spent, here are some suggestions from me on how to save more with ShopeeFood.
The more you order, the more discounts you get. This is especially beneficial if you are ordering food for more than one person.
Limited-time vouchers up to 65% daily are only applicable from 3pm-5pm. Take note of the voucher's T&C before making an order.
For more savings, stack up to 2 vouchers when you order with ShopeeFood.
Scroll through the list of Super Deals restaurants and order in from Little KL Food Hall, Salad Atelier or LiHo Tea closest to you!
You'll definitely be saving money either way as delivery is absolutely free with no minimum spend required!
Some vouchers are only available to new users of ShopeeFood. Capitalise on that and treat yourself!
ShopeeFood Day will take place from the 12th to the 14th of every month, so set your reminders for more exclusive vouchers & deals during those 3 days.
ShopeeFood is currently available for delivery in Klang Valley, Johor Bahru, and Penang.
So, wait no longer and hop onto the ShopeeFood bandwagon!
Read more:
---
---
---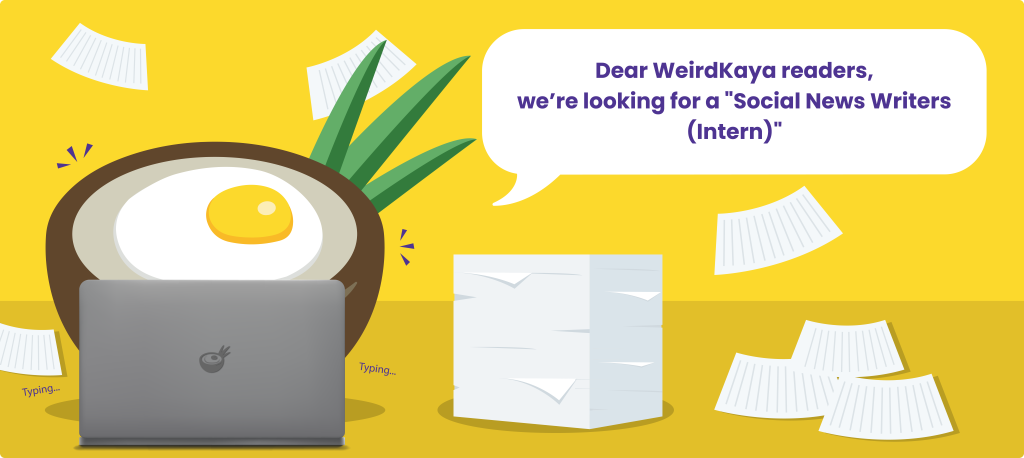 ---