A local man literally struck gold after he went to a night market in Johor Bahru t buy a watch strap.
The man named Mohamad Kitartech took to Facebook to share his once-in-a-lifetime discovery in a post at the group 'Emas Used Atau Terpakai Sahaja'
RM10 watch strap
In the post dated Oct 12, Mohamad wrote that he was patronising Pasar Karat, which wasn't far from the Causeway.
While there, he bought an ordinary-looking gold watch strap for RM10.
A golden find
Sensing that there was more to the watch strap, Mohamad weighed it when he got home, where it weighed 41.44g and had around 28.6g of gold pieces in it.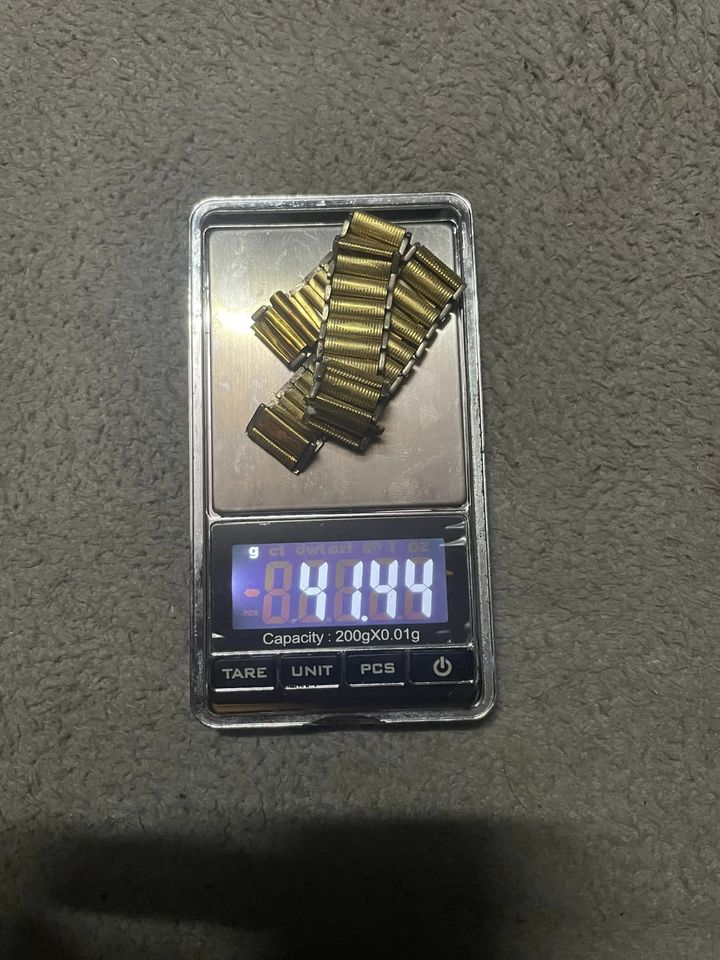 He then performed a test to see how much real gold was actually present in the gold pieces.
To do so, Mohamad first scrapped off the gold bits into finer particles before dissolving it to rid it of other metals and impurities that weren't pure gold.
After completing the process, he claimed that he was able to produce 24.91g of 999 gold — pure gold that isn't mixed with other metals at 99.9% gold content.
Additionally, he said that he obtained 3.7g of 750 gold, which has a purity content of 75%.
How much was it worth?
According to several gold enthusiasts in the post, their calculations found that Mohamad's discovery could easily net him at least a RM10,000 profit based on the value of the 999 gold and 750 gold he found from the watch strap.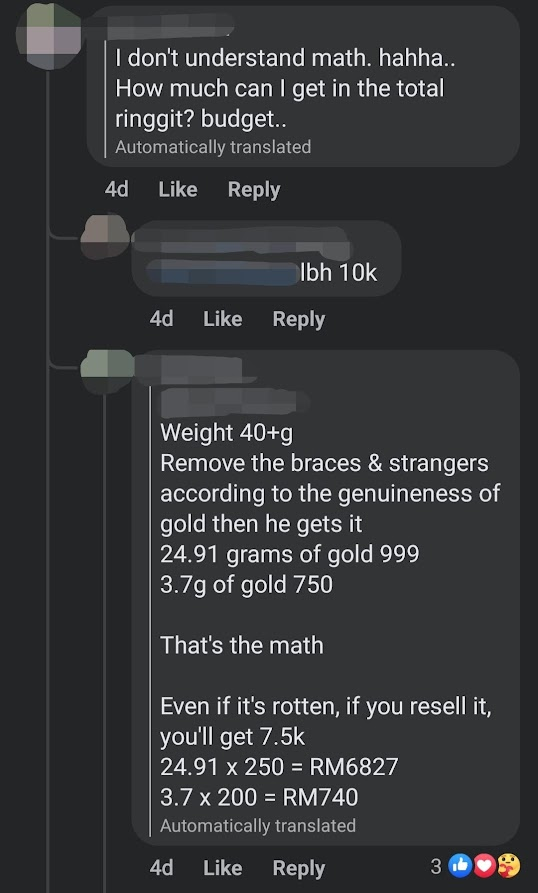 While many also expressed doubt over Mohamad's claims, he wrote in the comment section that the pictures were taken with his phone and that he runs a small gold business as well.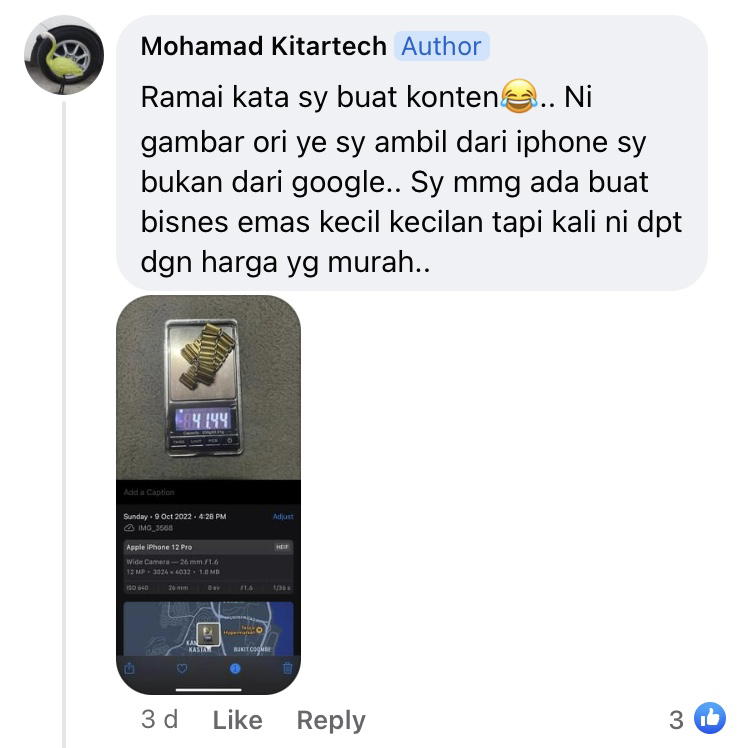 Such an amazing discovery! Now we're wishing we were as lucky as Mohamad too!
READ ALSO:
---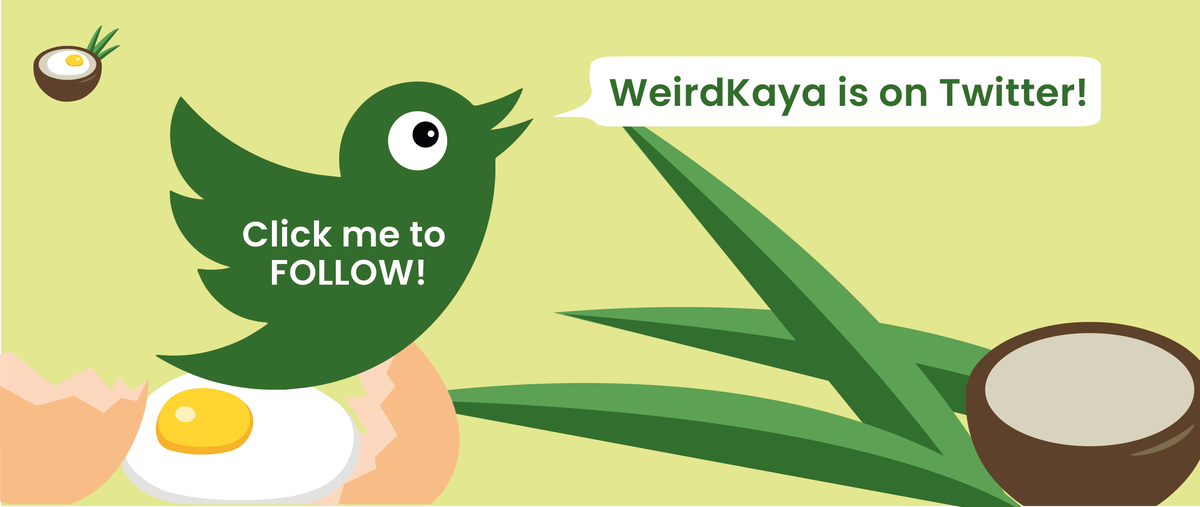 ---