Throughout the year, various online shopping platforms would offer exclusive discounts and free deliveries to customers on days that share the same number as the month of the year (e.g. 10.10)
Unfortunately for this woman, she was left with only RM1.82 in her account after buying an electric razor during Shopee's 11.11 sale.
Bought electric razor on 11.11 sale
In a Facebook post by Joyce Yihan, she wrote that her husband had his eyes for an electric razor so she decided to buy it for him as it was on promotion on Shopee's 11.11 sale.
She also noted that while she typically uses a debit card to make transactions, she was unable to do so this time around.
As such, she switched to using Shopee Pay to purchase the electric razor, keyed in her credit card information to top up and everything went smoothly.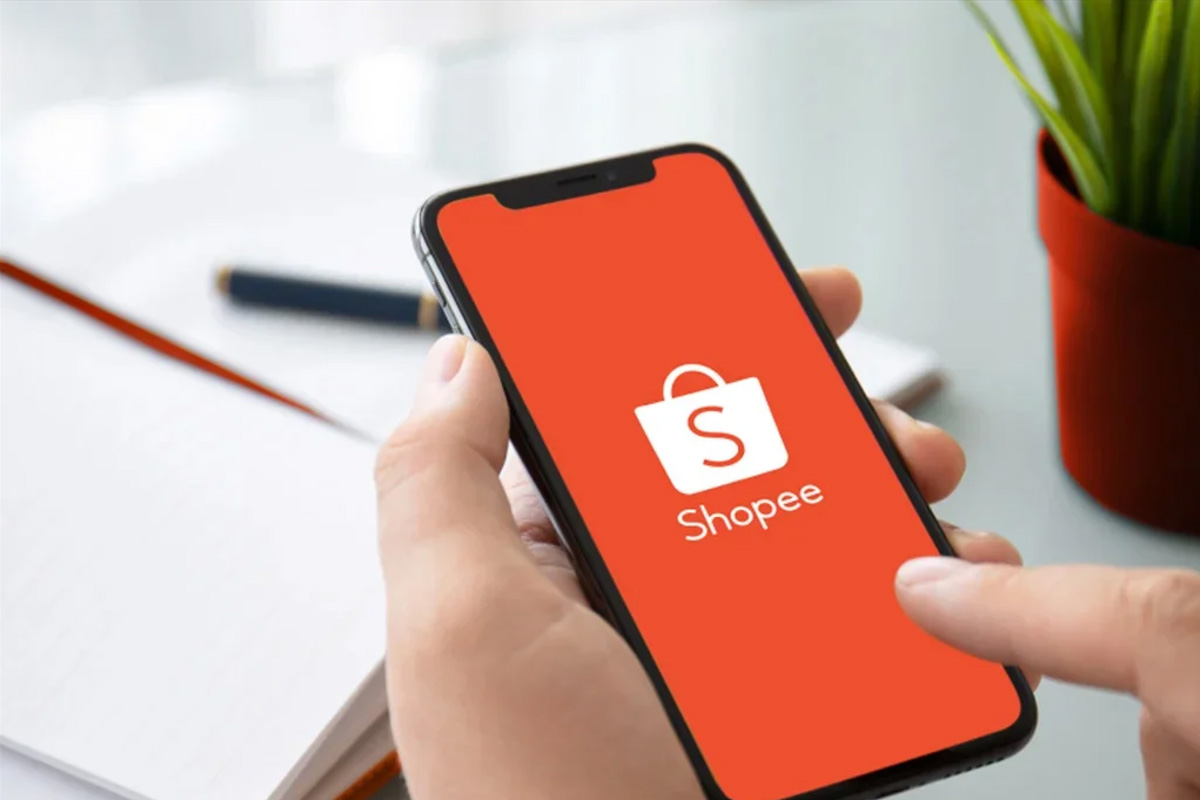 Left with RM1.82 in account
To her horror, Joyce woke up the next day to find out that her bank account was totally drained out, leaving behind a measly RM1.82.
My money has been stolen and now I'm left with less than RM10. This is the only bank account that I have and there's nothing left inside," she lamented.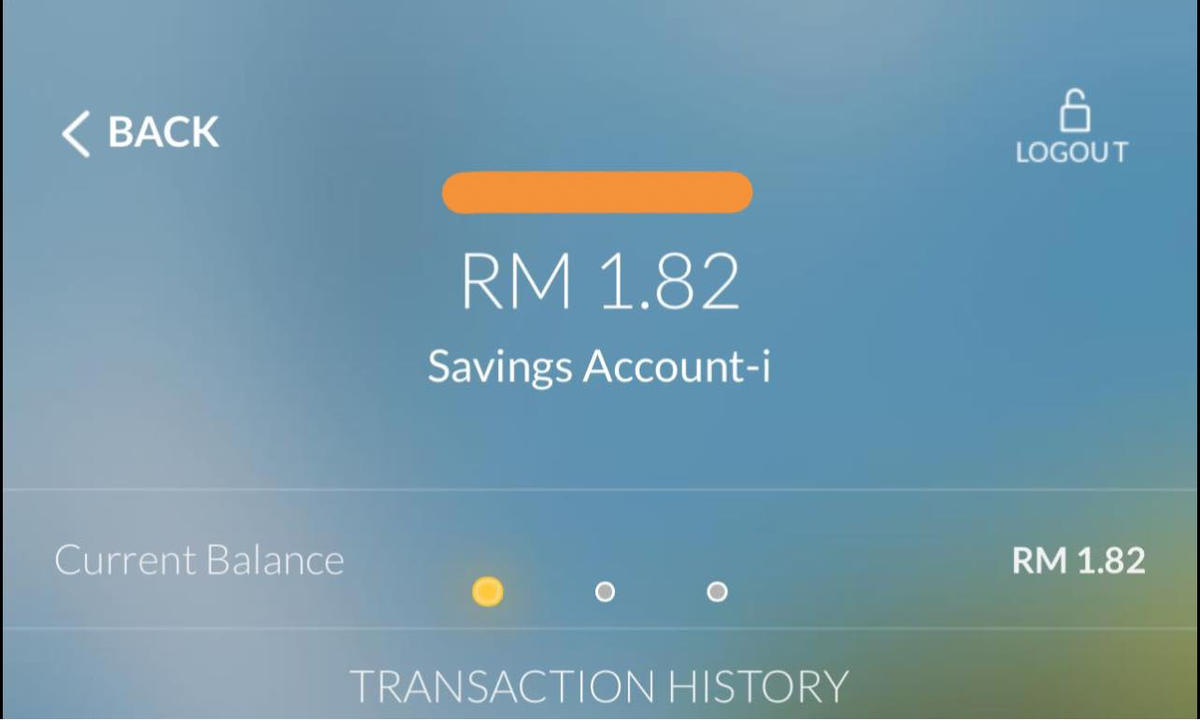 She then headed over to Maybank and explained her predicament to the staff, who were very helpful in combing through her account.
They also told her that they had received reports of similar incidents happening on Nov 11 as well.
"I went to the bank when I found out and I heard from the staff that there were a few similar cases that happened on the same date (Nov 11). I'm lucky that the staff I was assigned to was careful and diligent," she wrote.
Joyce also said that she could tell from the staff's expression that they were as equally as helpless as her and could only help her file a report and create a new bank account.
Considered herself lucky
While Joyce was at Maybank getting her case sorted out, she overheard a girl next to her saying that she went through the same circumstances and lost a whopping RM60,000.
"The girl said that she worked in Singapore and lived a very frugal life. In the end, she lost everything."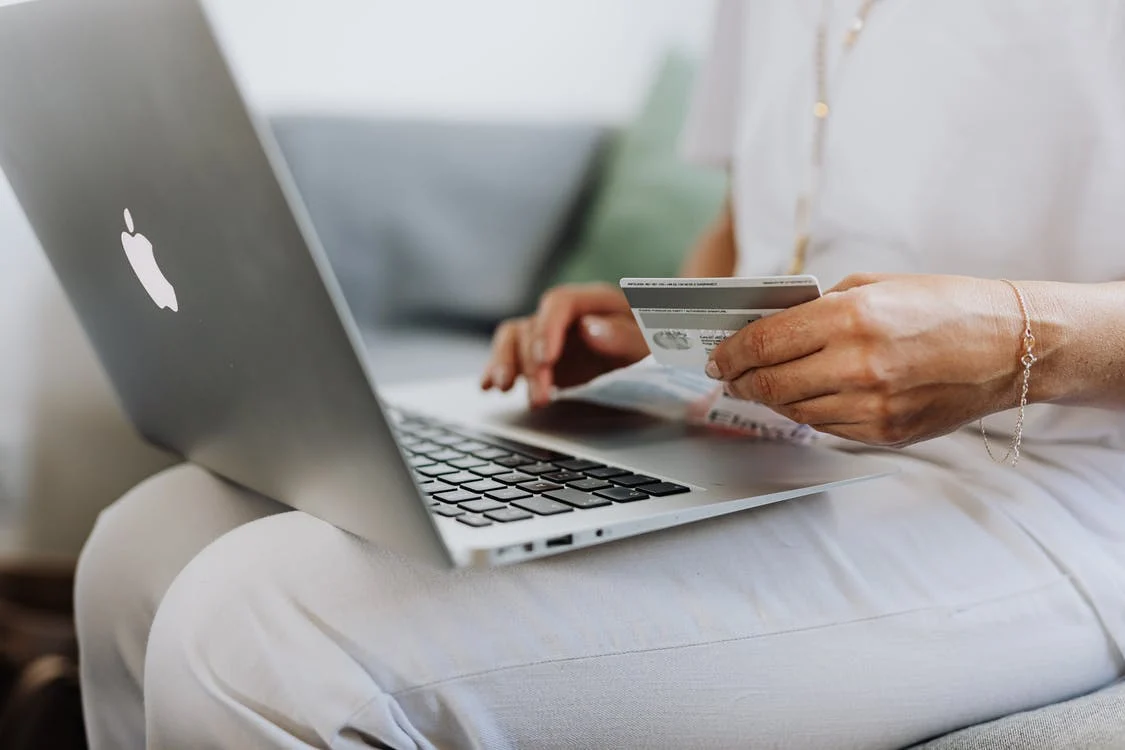 Despite her unfortunate experience, Joyce still remains positive and said that she will learn from this incident and start building up her savings again.
I'm considered as lucky as I'm the type that likes to spend my money. I only had 4 digits in my account, and it didn't make me feel as though my world has crashed in front of my eyes.
"I also told my husband that the electric razor is extremely valuable. If he doesn't use it, he's a goner," she joked at the end of the post.
Read the post here:
Stay vigilant
Joyce's post has since garnered 3.5K reactions and 20K shares at the time of writing, where netizens took to the comment section to share their thoughts.
One netizen provided a step-by-step guide on how to delete one's bank card details from Shopee.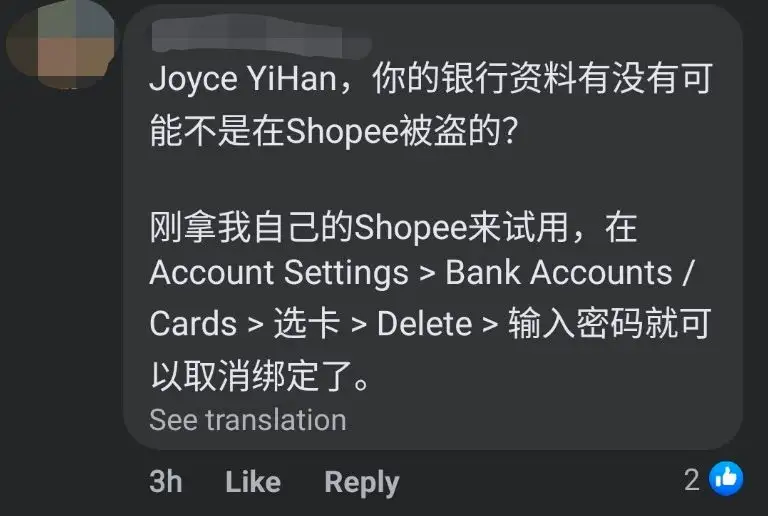 Another recommended using a Maybank MAE account, where one only needs to reload according to the item's price.

Another joked whether was it was time to revert back to the old-fashioned way of saving money in Milo tins.

If you're planning to do online shopping, make sure you don't attach your credit/debit cards to the platform and use other payment methods!
READ ALSO: