KUALA LUMPUR – While Malaysians are still reeling from the trail of devastation left behind by massive floods over the past few days, several politicians have attempted to extend help to victims in the best way, only to backfire massively.
Yesterday (Dec 20), Youth and Sports Minister Datuk Seri Ahmad Faizal Azumu was heavily criticized for holding a grand ceremony while flood victims across the country waited in the cold for help to arrive.
You may read it here:
Today, a poster showing Women, Family and Community Development Minister Datuk Seri Rina Mohd Harun allegedly holding a dinner banquet to help flood victims has gone viral on the internet.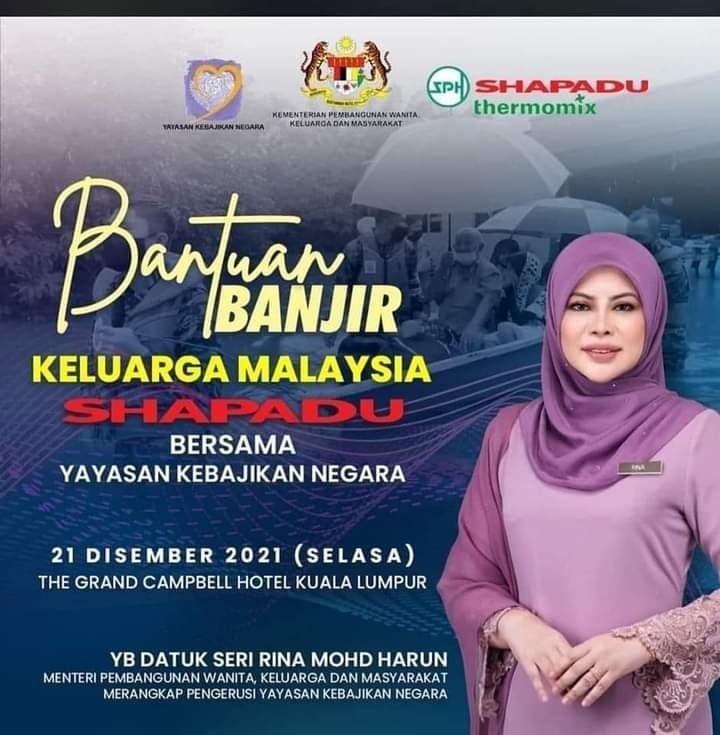 According to the poster, the dinner banquet is to be held today (Dec 21) at a hotel in Kuala Lumpur.
Several pictures of the venue have also surfaced online, complete with a grand LED screen lauding the ministry's efforts.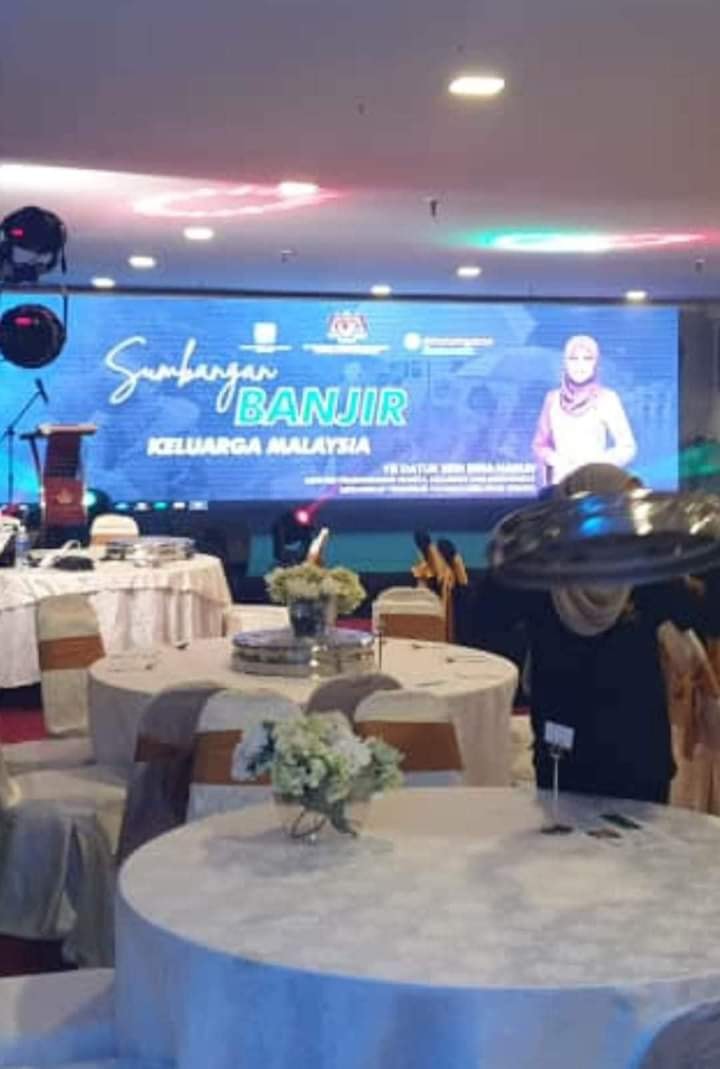 Caught wearing high heels at the disaster scene
To make matters worse, some netizens also caught Rina wearing high heels while visiting flood victims.
WeirdKaya has also located the alleged video on Rina's official Facebook page, which you can view from the 5:46 mark:
In the video, Rina was seen walking around in a pair of classy high heels at an evacuation relief center located at SJK (T) Saraswathy, Jalan Kelang Lama.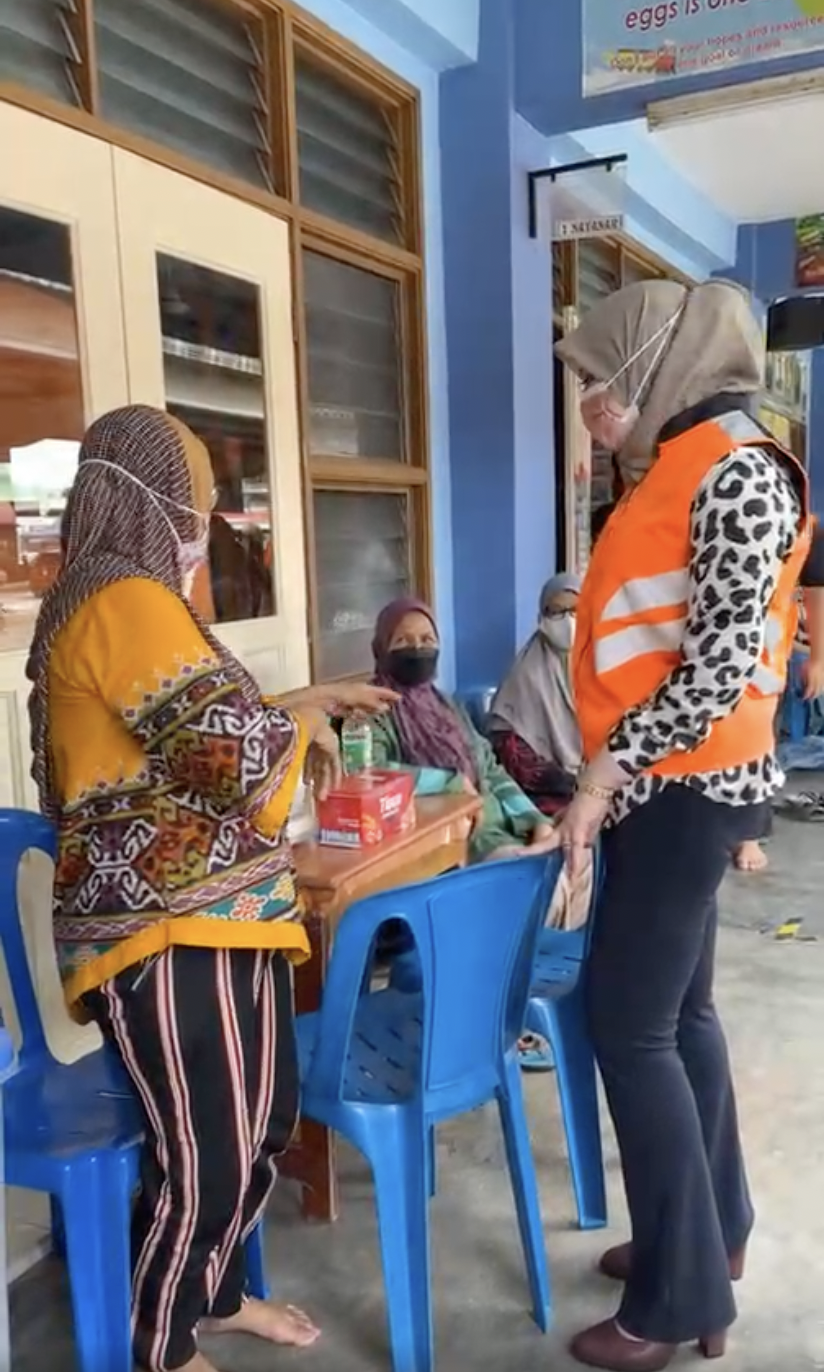 'Not a good time'
The minister has since become the center of unwanted attention on Twitter, with netizens calling her event "poor taste" and slammed her for her lack of empathy.
One suggested Rina to hold the event after the situation has improved and not while thousands are still waiting to be rescued.

Some were also concerned over the amount of public funds being used to organize the event.


Another questioned how flood victims would be able to attend the event meant to help them if their cars were damaged by floodwaters.

What do you think? Comment below and let us know!