A meme page named @HOTHOTHAHAMEME provoked the wrath of local influencer Yang Bao Bei (YBB) after it mocked her lack of morality in a viral meme.
In the said meme, it featured two photos of Tom from the cartoon series Tom & Jerry to show the two sides of a person before and while taking the Moral paper.
It also tagged YBB in the post, suggesting that this was the state of her moral character.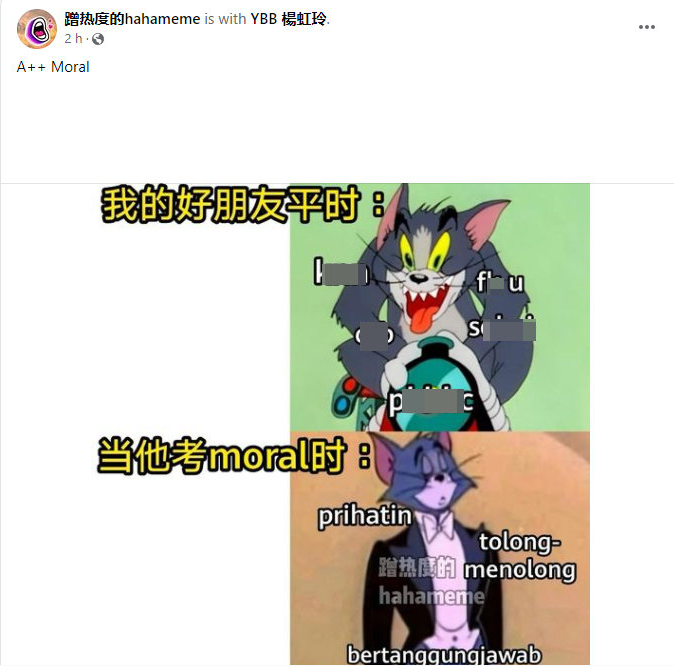 This obviously did not sit well with YBB, who fired back in the comment section and called the page admin a 'loser" for hiding behind a profile picture.
However, this backfired spectacularly as the admin replied, "At least we're better than you who cheated fans of their money and stole handphones and ICs", alluding to the bombshell revelation of her scamming fans and friends to pay off mounting debts. Burrrrrrrrrrrrrrrn!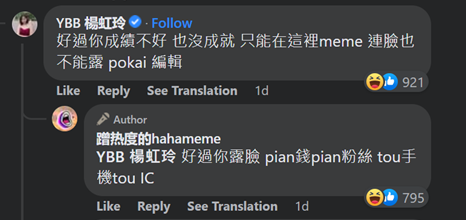 And the drama didn't stop right there. Undeterred by YBB's wrath, the admin went one step further by posting another meme on its Instagram page using a photo of YBB receiving her SPM results with the following caption:
So what if you got 6As and 3Bs for SPM? It still makes you the scum of society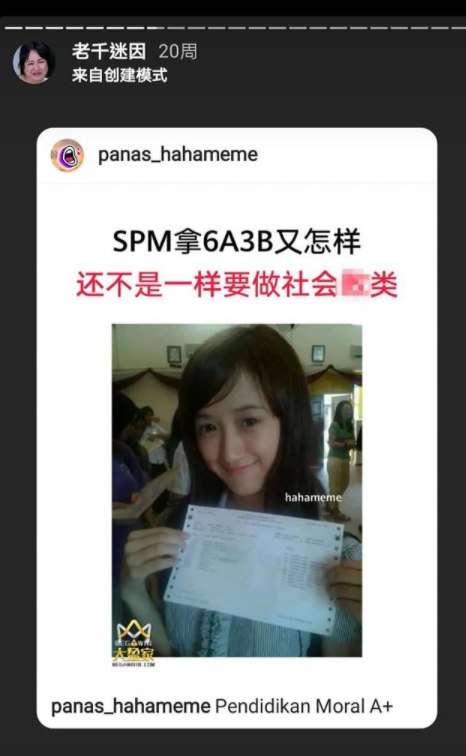 Infuriated and embarrassed by the public shaming, YBB posted a screenshot of the offensive post on her Instagram story and wrote that her SPM results had nothing to do with her character.
Results does not define one's character. I worked very hard in the past to obtain good results and at least I'm changing myself for the better.
"But I absolutely have no respect for this meme page [whose admin] has bad grades, bad character, and mocks others for not being able to study," she wrote.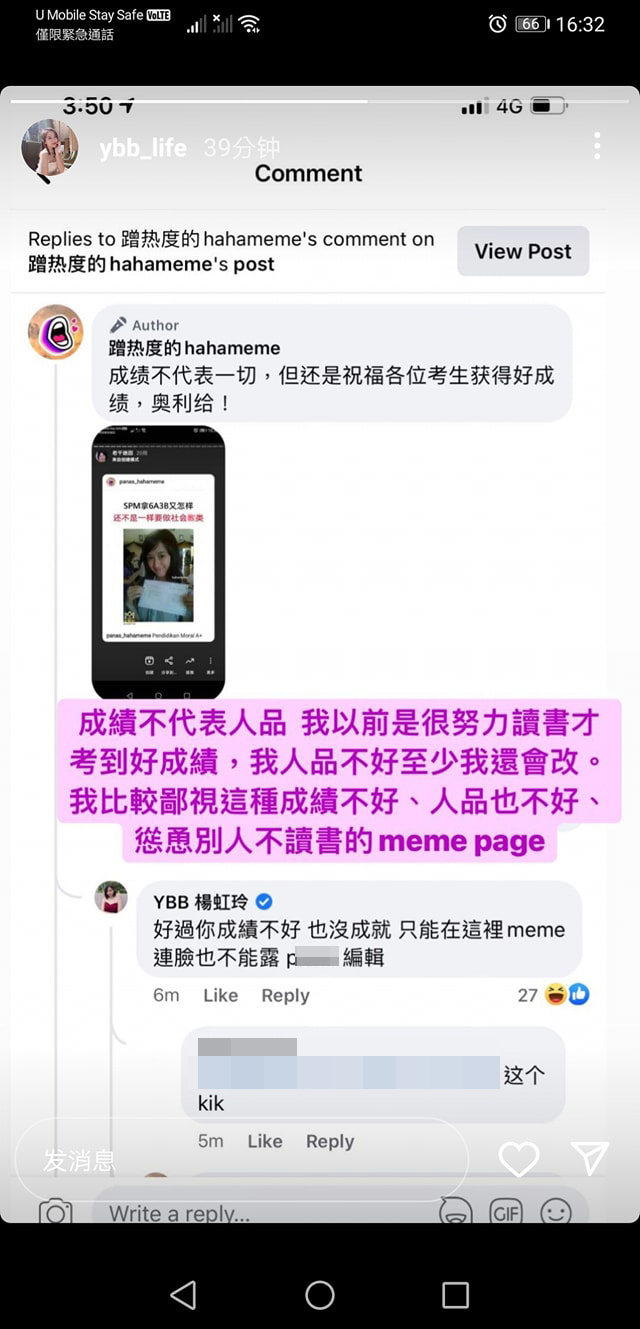 YBB became the talk of town after her failed suicide attempt last April, which marked the beginning of her public image's unravelling as stories of her gambling addiction, crippling debt, and various scams eventually came to light, culminating in an emotional apology and confession.
Was YBB justified in getting angry with the page admin or should it be taken as a joke? Let us know what you think!
---

---
READ ALSO: Former National Swimmer Cindy Ong Raises Funds For Ukraine By Selling Personal Images As NFTs
Cover image from Instagram/panas_hahameme and Hype