Starting today (18th September), women will have a designated space in the train carriages introduced by Rapid KL on the Kajang MRT line.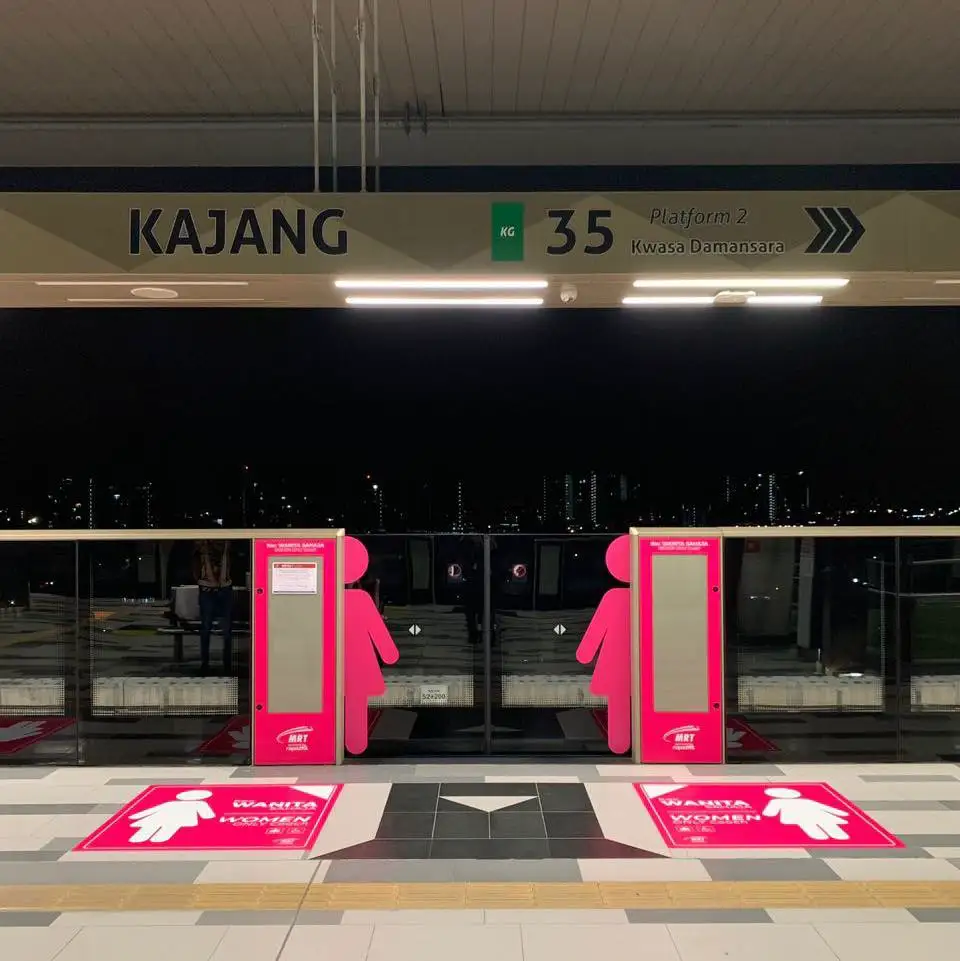 In a statement released on its Facebook page, RapidKL announced that the women-only carriages would be operational starting tomorrow and urged all passengers to adhere to the guidelines while boarding the trains.
The new initiative will see every station and each train on the Kajang MRT line equipped with women-only carriages located in the middle part of the train, easily identifiable with special pink stickers.
These stickers can be found at the MRT station platforms, the doors, and in the middle carriages of the trains.
RapidKL noted that the introduction of women-only carriages aims to facilitate a more comfortable and secure travel experience for female passengers, especially during peak hours.
It is part of a concerted effort to enhance the safety and comfort of women who use the public transportation system.
The company further highlighted that the women-only carriages are restricted to female passengers, children aged 6 and under who are accompanied by a guardian, and persons with disabilities.
Families, couples, or groups with male members are advised to use the regular carriages.
The move represents a step forward in catering to the diverse needs of the community and fostering a respectful and safe environment for all users of the public transportation system.
---
---