Women, compared to men, are more vulnerable to being harassed or assaulted by unknown individuals at public places and transportation.
In a move aimed at enhancing safety and comfort for female commuters, RapidKL recently revealed the new women-only MRT coach for the Kajang line.
RapidKL unveils women-only MRT coach
Taking to Instagram to make the announcement, RapidKL said that the women-only MRT coach's sticker installation and operational testing is being carried out in stages and expected to be completed on September 17.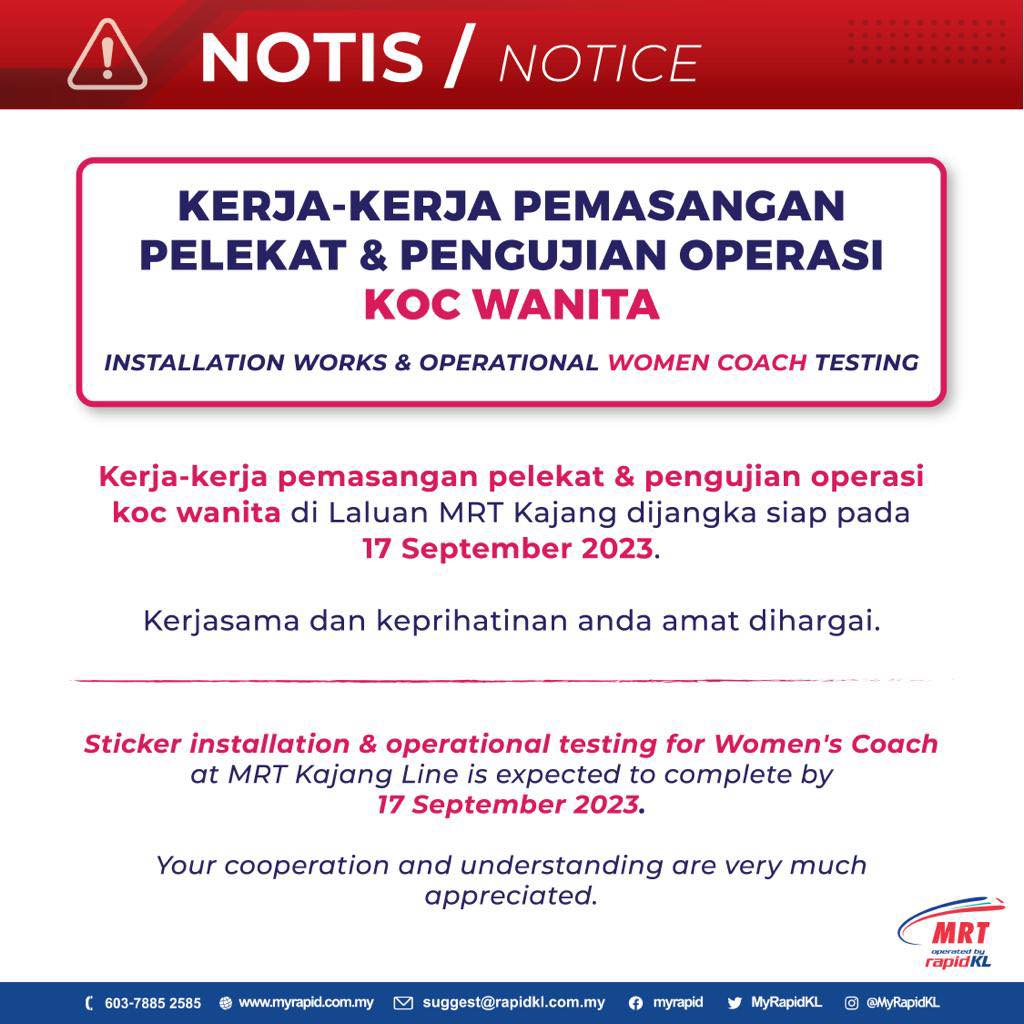 It also gave the public a sneak peak of how it would look like, where doors leading to the women-only MRT coach was adorned in pink and female stickers.
However, it seems that this service is only available for the Kajang line for the time being.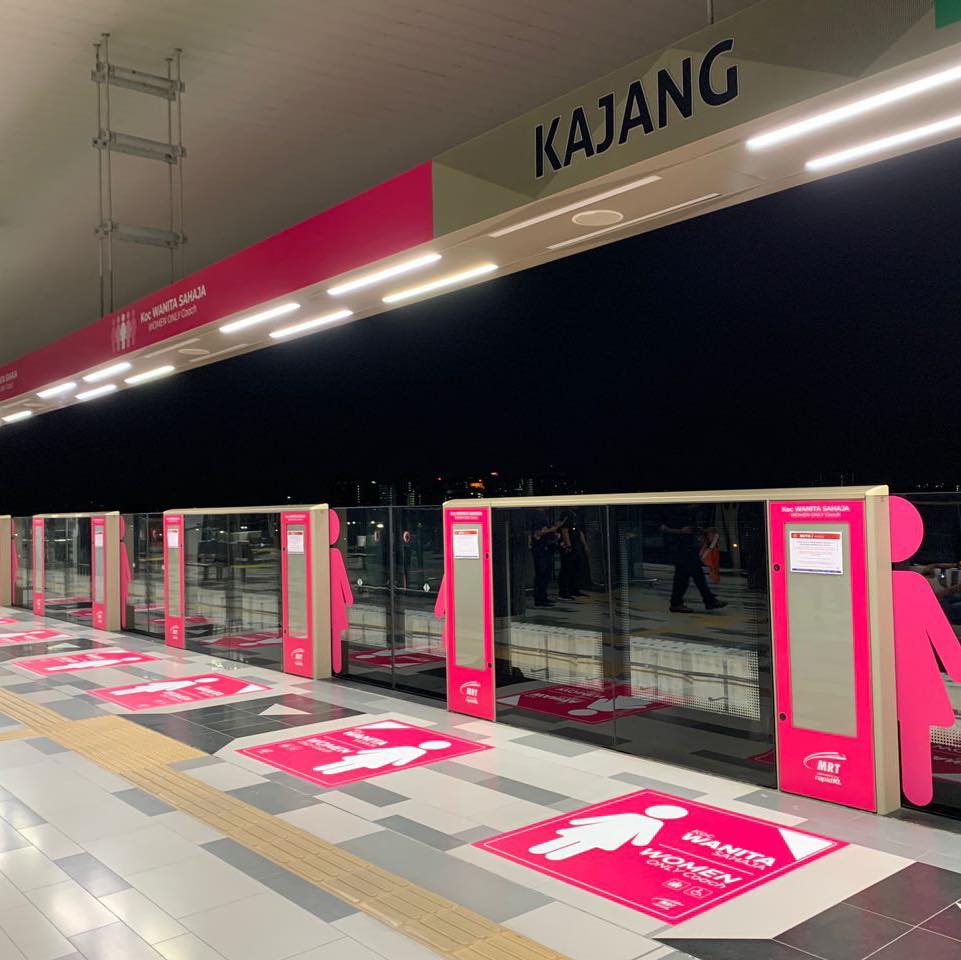 'Useless!'
Unfortunately, the news was met with a chilly reception from netizens, who felt that the women-only MRT coach served no useful purpose.
One called upon RapidKL to focus on increasing train frequency during peak and non-peak hours instead.

Another called the women-only MRT coach "irrational", adding that RapidKL often did a terrible job in handling the crowd during peak hours.

Another questioned RapidKL's ability in ensuring that no male passengers board the women-only coach, which was witnessed in the past for the KTM.

What do you think of this initiative by RapidKL? Let us know in the comments!
READ ALSO:
---
---