The women's KTM coach was launched several years ago as part of efforts to give female passengers a safe space while using public transportation.
However, it seems that some still are unable to get the idea of it, with some from the opposite gender blatantly sitting in the coach.
Group of men sit in women's KTM coach
In a post in the Malaysian subreddit r/Malaysia, it featured a photo of three men sitting in the women's KTM coach, their identities covered with a clown emoji.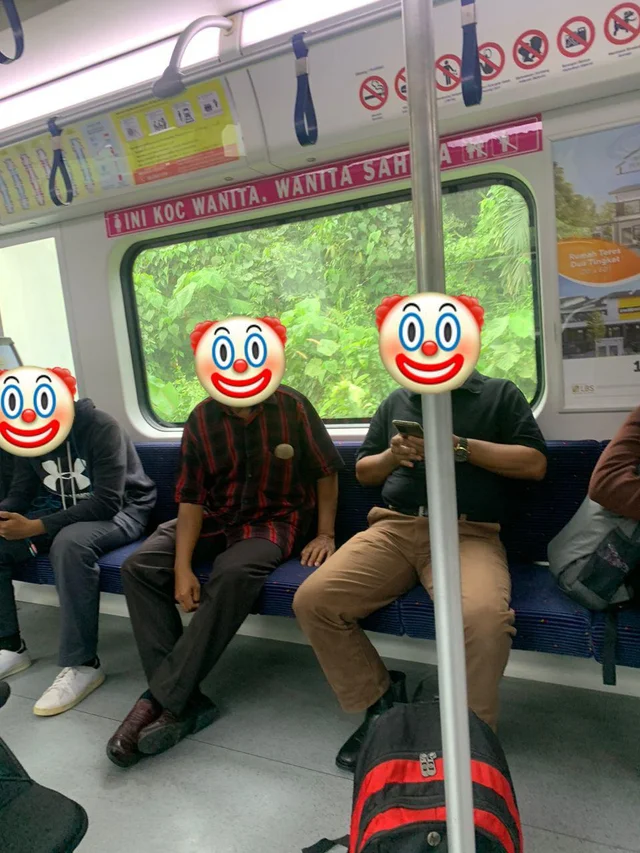 Based on the photo, the coach was full of signage that clearly stated that it was meant for females only such as the pink sign with the words "This is the women's coach, women only" written on it.
Additionally, there was even a logo of a male figure being crossed out placed right beside the words.
Fortunately, the men were later chased out of the coach following a spot check by a policewoman at the Kajang KTM station.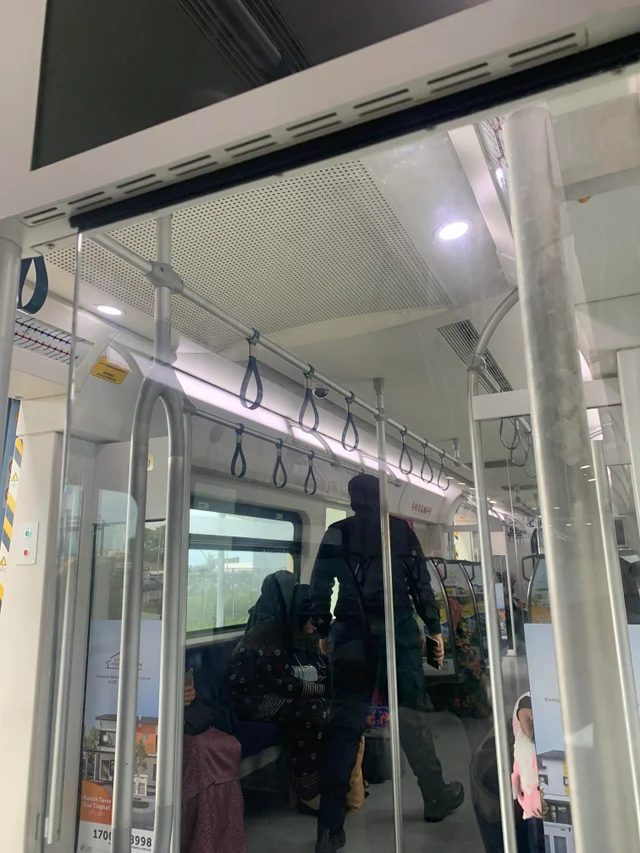 Read the post here:
Netizens give mixed responses
The post has since garnered over 900 upvotes along with differing opinions from netizens on the matter.
Some blamed the lack of enforcement, which in turn emboldened certain individuals to break the rules.

On the other hand, some argued that the men probably didn't mean to sit in the women's KTM coach and failed to see the signage as they were engrossed with their phones.

Others suggested changing the exterior of the coach by painting it pink and changing the seats to pink colour.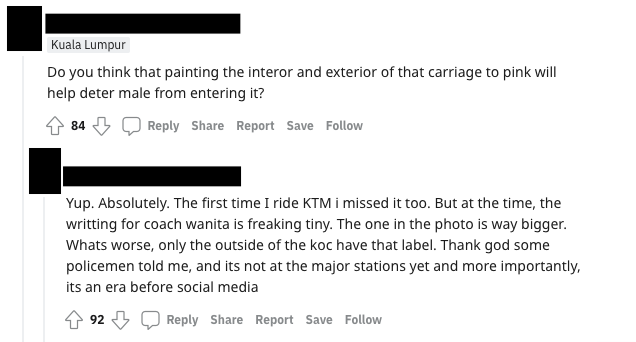 What's your thoughts about this? Let us know in the comments!
READ ALSO:
---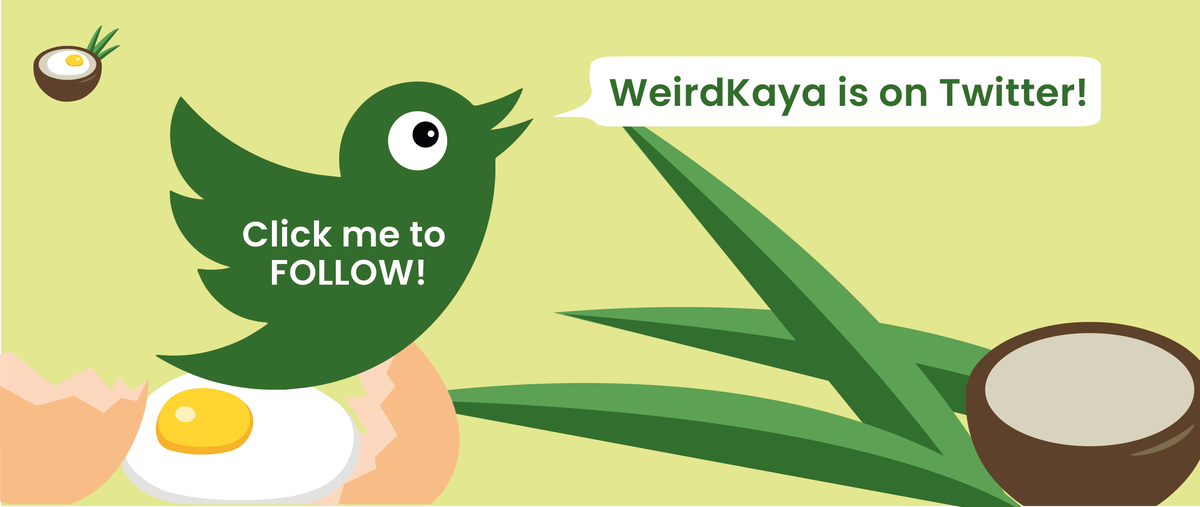 ---