It seems like wallet theft is common sight nowadays and the culprit may not be what you expected it to be.
In a recent post by UTAR Confessions, the incident occurred when a student was having his breakfast in a hawker center at Kampar on April 28.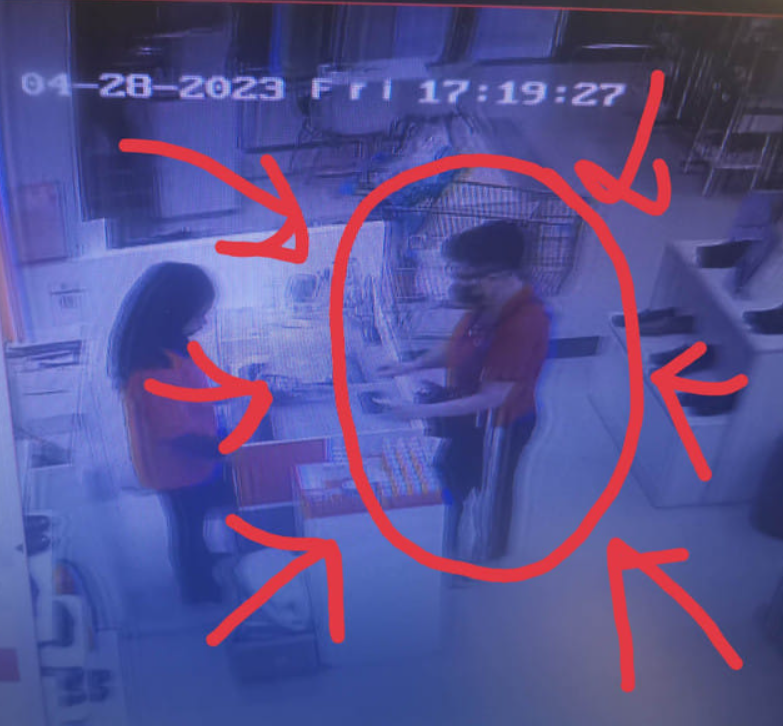 He only realized he had lost his wallet after receiving a notification that RM400 was deducted from his debit card. The list of items includes KFC and Bata.
The total lost is equivalent to his monthly allowance that is given to him.
He manage to identify the woman by asking for CCTV footage of Bata. The woman was seen wearing a face mask and face shield.
He only manage to ask the hawkers regarding the woman 3 days later due to the national holidays.
"The fried chicken shop owner actually said that he had found my lost wallet on that day, and even posted it on Facebook for someone to claim it."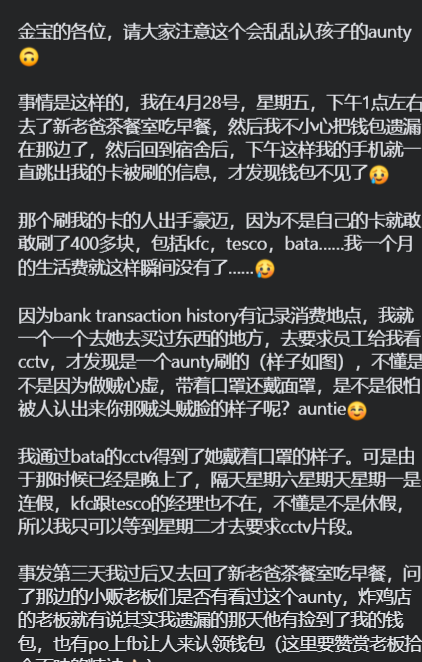 One of the hawkers told him that a woman identify herself as the owner of the wallet but was unable to tell the identity card number.
The woman reacted by saying she is the mother of the owner. The hawker was suspicious towards her but eventually trusted the woman and gave her the wallet.
The university student did not blame the hawker's action. However he was very critical of the woman's action.
"I am not your son, I did not pay to you for KFC , bags, and shoes! "
The university student has since reported the case to the police and even threaten to post it to a popular social media site if she did not apologized and return the money to him.
What do you guys think of this case?
Read More: