Diners who were enjoying a romantic dinner at Penang's Queensbay Mall on Valentine's Day were treated to a very watery ambience after the ceiling the third floor collapsed following a downpour.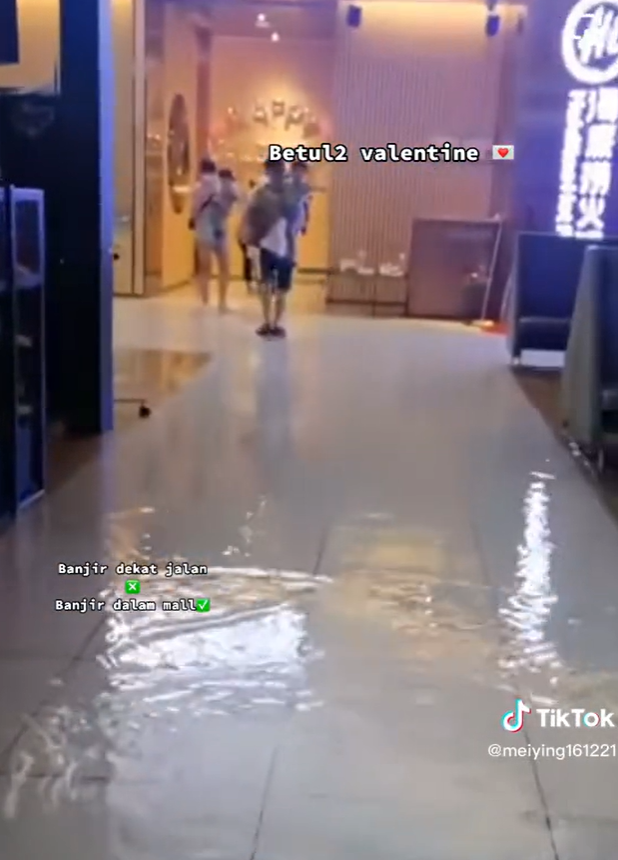 Ceiling collapses at Queensbay Mall
In a TikTok video posted by one of the diners, water could be seen leaking out of the ceiling.
Suddenly, it collapsed and released a rush of rainwater into the mall, flooding several shops located nearby.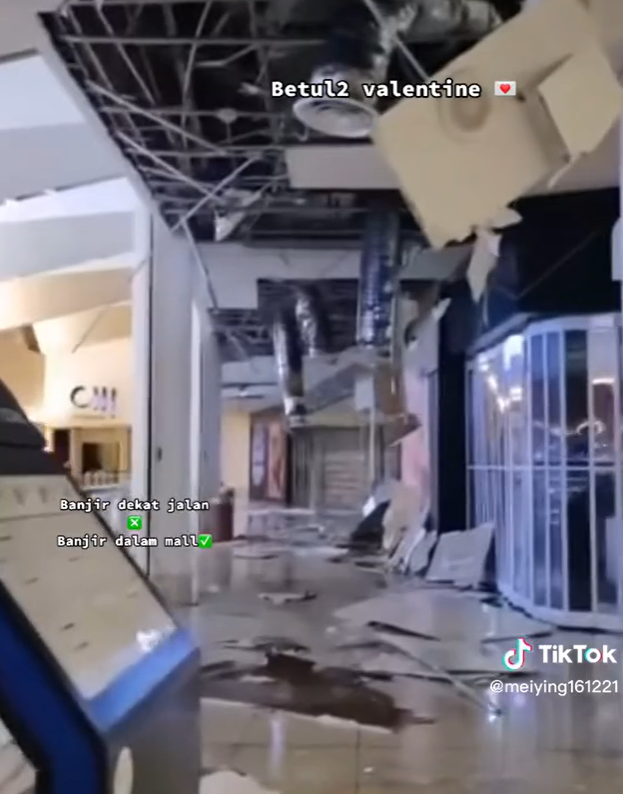 Diners were also seen scrambling out of the Haidilao restaurant while trying not to lose their balance in doing so.
Watch the videos here:
'Is this a waterpark?'
On social media, netizens were amazed by the watery sight, dubbing it as the mall's very own "indoor waterpark".


Some couldn't help poking fun at the fact that the incident took place near Haidilao, which literally means "underwater scooping" in Mandarin.
"Accentuates the Haidilao experience. Have a meal there and be able to experience the feeling of being scooped underwater."

"The realest Haidilao experience on Valentine's Day."

Mall issues statement
The mall later issued a statement regarding the incident, saying that it had occurred at the South Zone on the third floor.
It added that the affected area has been cleaned up and will open as usual, while one section will remain cordoned off for maintenance works.
Were any of you at the mall when this happened? Share with us in the comment section!
READ ALSO:
---
---