Residents of a flat in Puchong were astonished to see a neighbouring unit turn into a massive waterfall after one of the water tanks located at the rooftop burst.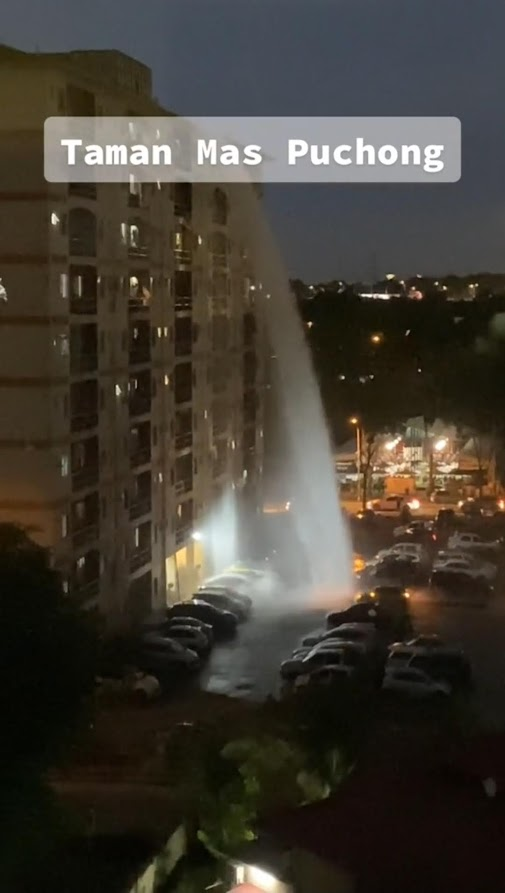 Took place at Puchong flat
In a TikTok video which has gone viral, it showed copious amounts of water pouring down from the rooftop unto the parked cars below.
After the water tank was completely emptied out, residents could be seen scurrying out to check on their vehicles.
Watch the full video here.
According to Sepang district police chief ACP Wan Kamarul Azran Wan Yusof, the incident took place at Apartment Block B Penaga Mas in Taman Mas, Puchong at 7.15pm yesterday, reported Harian Metro.
He added that the water tank had spilled out its contents from a height of 18.3 metres (60 feet), leaving six vehicles damaged.
Fortunately, no casualties were reported.
"Water tankers from Pengurusan Air Selangor Sdn Bhd (Selangor Air) were sent to supply clean water to the 172 homeowners who were affected.
"Those who have suffered damage to their property are also urged to file a report at the Putra Perdana police station to apply for insurance claim," he said in a statement.
Were you affected by the burst water tank too? Share with us in the comment section!
READ ALSO: