Amidst the hustle, bustle, and mundane routine of life, there are still certain individuals who dedicate their time and energy to helping those in need.
While there are many non-governmental organisations (NGOs) in existence that tackle various issues pertaining to the environment, disabled communities, or stray animals, one named PUAKPayong focuses on a group that's usually overlooked – children.
To create a larger impact
Speaking to WeirdKaya, PUAKPayong co-founder Tee said the team has actively been involved in charitable causes since 2017 before establishing PUAKPayong.
PUAKPayong came into being in March 2018 after it was registered with the Registrar of Societies (ROS) based on the team's belief that it was time to join forces and create a bigger impact.
"The 4-person team is in charge of four different departments, namely creative and program, HR & finance, funding and projects.
When there is an organisation, people will take us more seriously. But of course, it would mean we have to be more careful as we will need to be answerable to the public," she said.
A safe space under the "Payong"
PUAKPayong aims to help children below 18 by influencing stakeholders who work closely with children like teachers, parents, corporates, etc.
As for its name, it is composed of the initials "Persatuan Untuk Anak Kita" and "Payung, with a slight tweak being made to the spelling of 'payung', which means 'umbrella' in Malay and represents all of the stakeholders.
When asked how the idea of setting up the NGO came to be, Tee said it was sparked while running several charity events for disabled children.
"I was organising four to five charity events for mentally and physically challenged children back then to create a safe space for them while their parents can have some 'me time' or exchange opinions with other parents and form support groups.
After seeing how it had positively impacted families with special-needs kids, it has since inspired me to establish an NGO that advocates for creating a safe space for children.
A chain of empowerment
At the heart of PUAKPayong's approach lies a unique strategy to effect change – the concept of "nuclear fission" for social impact.
Instead of directly assisting all children, we focus on collaborating with stakeholders, empowering them with knowledge and skills, and encouraging them to pass on their expertise.

Tee
This then forms a cascading effect, where a powerful network of individuals actively contributing to the betterment of children's lives is created.
The team primarily focuses its efforts on children from the B40 group, with special attention on the state of Kelantan. They also pay regular visits and conduct one-on-one interviews with ten to 20 families.
By sitting down and talking with families, we gain insights into their needs, challenges, and the broader context in which they live. This understanding is what forms the foundation of PUAKPayong's support strategy"

explained Tee
Aside from that, PUAKPayong's efforts also extend to handling child protection cases, where they handle police reports, and hospital visits, and engage with families in navigating the emotional and mental challenges involved.
PUAKBantu and PUAKBangkit: Stories of Transformation
Two programs, namely PUAKBantu and PUAKBangkit, showcase PUAKPayong's dedication and creativity in fostering change.
PUAKBantu focuses on providing targeted assistance to families, tailoring solutions to the specific needs of each household. This includes financial support, business resources, educational opportunities, or even housing improvements.
The organization's meticulous planning and precise targeting ensure that even the smallest efforts yield remarkable results, creating a ripple effect in the lives of those they touch.
As for PUAKBangkit, it is designed to uplift families that have faced setbacks due to life-changing events such as the Covid-19 pandemic.
By conducting thorough interviews, PUAKPayong identifies the needs of struggling businesses, enabling them to bounce back and thrive.
This approach also showcases the power of simple solutions and accurate targeting, effectively transforming the trajectory of these families' lives.
Trust, creativity, and respect
As a co-founder, Tee views trust, accountability, and integrity as three of the main values in building the foundation of transparent and impactful work.
Respect and ethics are fundamental in our approach, where we acknowledge the importance of adapting to diverse cultures and establish genuine connections with the communities we serve.
Our creative problem-solving techniques are what also sets us apart, where we continuously seek innovative ways to address challenges and create lasting change.
Adapting swiftly to the challenges posed by the Covid-19 pandemic, PUAKPayong is focused on educating stakeholders, particularly youths aged 20 and below.
They aim to prepare for an evolving landscape by extending their reach to disabled individuals, children under 18, and high-risk groups under 20 years of age.
The organization also plans to introduce training modules, partnering with schools, parent-teacher associations (PIBG), and university students to amplify their impact.
Although these future plans are ambitious, the small team of four remains committed to expanding their programs while continuing to educate the public.
A Message to the Public
Tee encourages adults to listen to children's voices, irrespective of the stories they share as trust is the cornerstone of any meaningful relationship.
By actively involving children in decision-making processes, parents can build their confidence and empower them to voice their opinions."
"We also urge society to challenge norms that may inadvertently neglect the needs of children and promote a supportive environment for the next generation."
If you wish to contribute to PUAKPayong's initiatives or learn more about the NGO, feel free to contact them through Telegram.
Read more:
---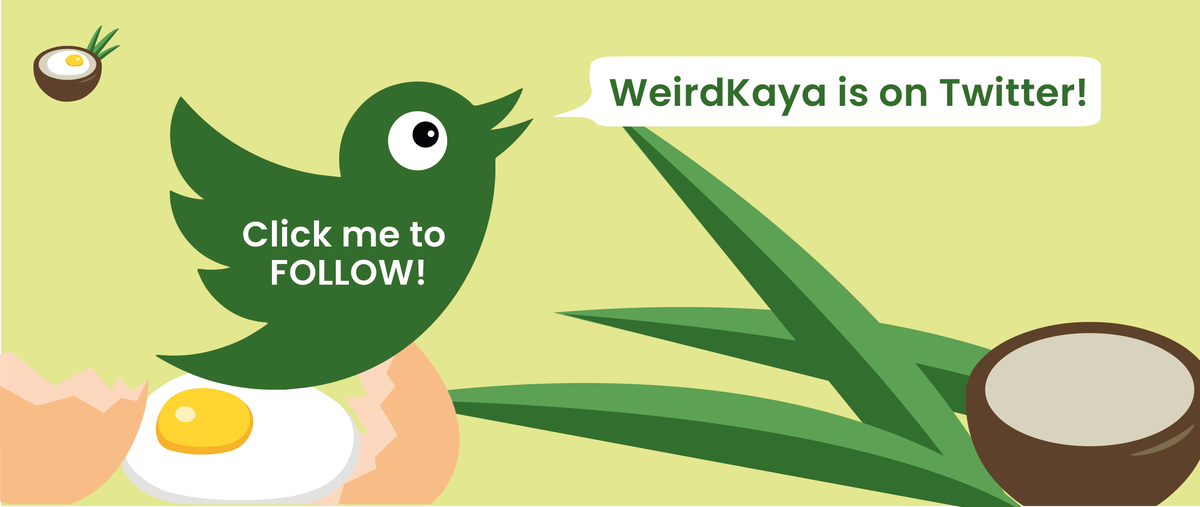 ---