2021 is ending in less than a fortnight and you're probably flipping through your long-forgotten new year resolutions you made in January and seeing how many you've struck off so far. 3? 1? Or even none?
We know it hasn't been an easy year with the prolonged pandemic and MCOs where our well-thought plans were disrupted. But when it comes to achieving your dreams, it's all about breaking through and tapping into the power within.
Before 2021 bids farewell, here are some powerful motivational videos that will pump you up in your quest to live a more fulfilling life in 2022!
1. A Pep Talk from Kid President to You
The fact that this child is creating a change in the world by giving rousing speeches is quite inspirational in itself, isn't it?
Furthermore, what makes his videos interesting is the way he expounds the script with a high level of precision using layman terms, making it much easier to digest.
Life is not a game, people. Life isn't cereal either.
Aside from this series, the Kid President has a number of other videos worth exploring. Check it out if you need some "serious" kids talk.
2. Watch This When You Feel Lazy
This is for those who find it hard to take the first step in cultivating a healthier life or are distracted by the occasional bouts of procrastination.
While the video generally focuses on championships and podiums, it is also applicable to any goal we wish to achieve daily like new year resolutions we make at the beginning of the year.
The champion guys, it's not their potential, it's not their genetics. It's the perseverance to always show up."
3. The Greatness Within
This compilation gathers a trove of wise words from acclaimed motivational speakers like Les Brown, Eric Thomas, Jim Carrey and Ashton Kutcher, where they skillfully impart words that are sure to inject a shot of energy into your inner soul.
You get in life what you ARE, not what you want.

Les Brown
4. Experience Life – Robin Williams Motivation Tribute

While the world is still mourning the loss of Robin Williams, his highly-acclaimed works are still motivating countless lives worldwide.
Along with snippets of some of Williams' greatest movies, this clip highlights the inner thoughts of a great thinker and will also compel you to ponder upon the kind of legacy you wish to leave behind.
That you are here–that life exists, and identity; that the powerful play goes on and you may contribute a verse. That the powerful play goes on and you may contribute a verse. What will your verse be?"

Dead Poets Society
5. DREAM
Unlike its seemingly "positive" title, this video explains why people often fail in achieving their dreams and how to overcome obstacles.
What caught our attention the most was the powerful voice used to deliver the lines, where it lands a punch right into the gut Every word punch on your desire to succeed.
Get motivated in real life!
But what if you say, "Watching pre-recorded videos isn't doing enough?" Well, how about a live show instead?
Armed with the belief that everyone has their potential in achieving their goals as long as they are determined and courageous, Kachi Festival 2021 is presenting a stage play themed "Beyond the Light".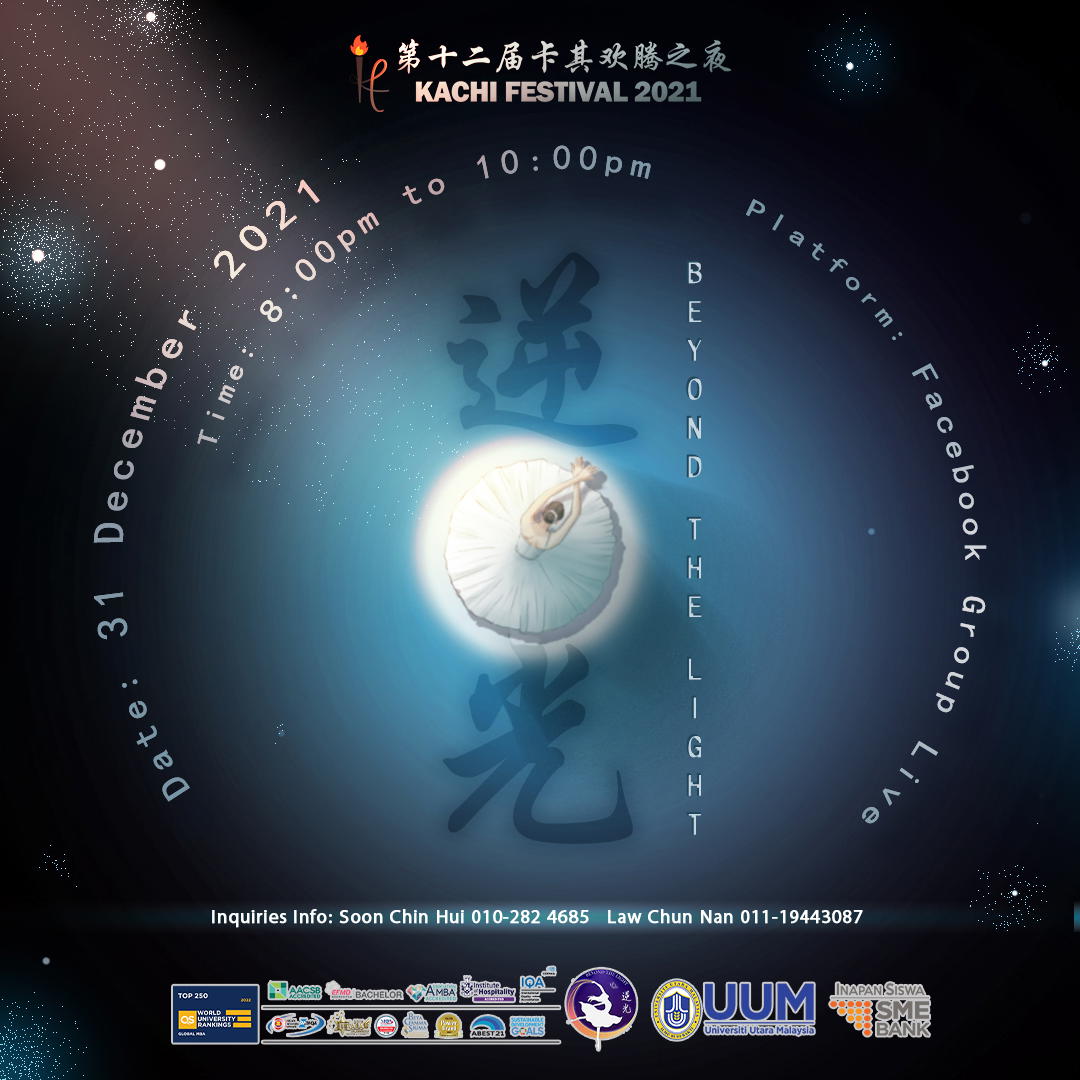 Life is always full of hardship, but believe in the light of your inner heart, as it is what drives you toward your dream.
The play will be held on December 31, 2021, from 8 pm to 10 pm through the Facebook Group Live Broadcast and everyone is welcome to join in!
Their tickets come in three different rates: "Happiness" for 1 pax at RM6.88, "Blooming" for 2 pax at RM12.88 and "Prosperity" for 4 pax at RM23.88.
Tickets can be purchased starting today until 6 pm on December 30, but do note that tickets bought after 6 pm on December 27 is not eligible for the lucky draw event. So be quick and book your tickets here before it runs out!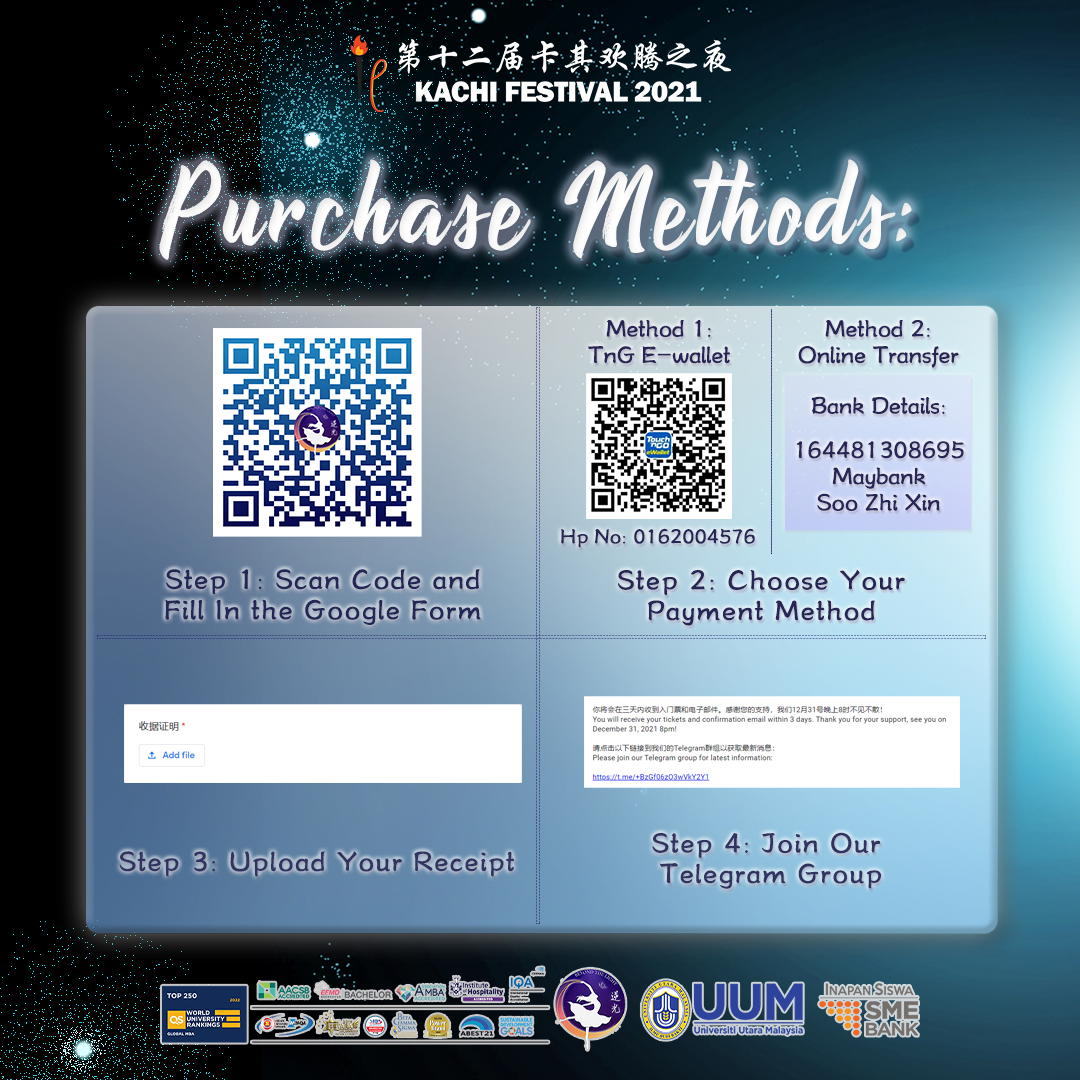 For more updates, stay tuned to their official social media pages:
Facebook: https://www.facebook.com/KachiFestivalUUM
Instagram: https://www.instagram.com/kachifestival_uum
Read also:
Cover image via Touchstone & Brad Montague