It's been over two weeks since former Prime Minister Najib Razak was sent to jail.
Regarding the viral Whatsapp screenshot stating Najib has been located in a house meant for senior prison officers, the Prisons Department deemed the information false on Facebook yesterday, and they urged people to stop spreading the fake news.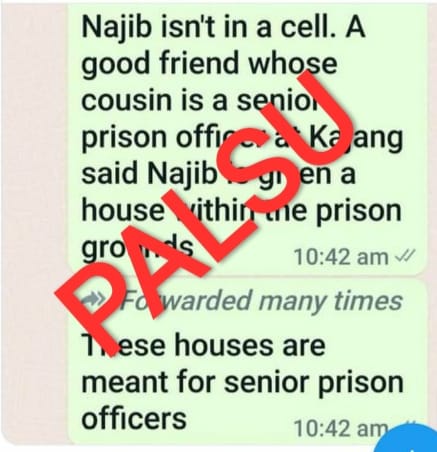 Speaking to Utusan Malaysia, a source stated that the Pekan MP did not receive any special treatment despite his status.
Special cell with ordinary facilities
According to the source, the former premier has been placed in a cell like other special cells for high-security prisoners under Regulation 8 of the Prisons Act 2000, while the facilities in the cell are the same as other ordinary ones.
"He is separated from the other prisoners only due to safety reasons. As the former Prime Minister, he must be subjected to stricter surveillance to ensure his safety", the source said.
He has been admitted to a single ward since he first started receiving treatment for his illness on Sunday (Sep 4), owing to safety reasons as well. There is no designated doctor, but only the doctor on duty who tends to him.
The same as other prisoners
With his family prohibited by the Prisons Department from sending food to him, Najib has to follow the same meal routine as any other prisoner unless advised by the doctor to take a different diet. He is also to carry out the same activities while being isolated from others.
Like other inmates, he has to take cold showers. Apart from the unbearable cold, he needs to endure the heat in the room equipped with only a fan, having caused him rashes after being imprisoned for around two weeks.
"He has a skin allergy. I saw him getting rashes on his neck yesterday in the court. He's been slightly slimmer, too." the source said.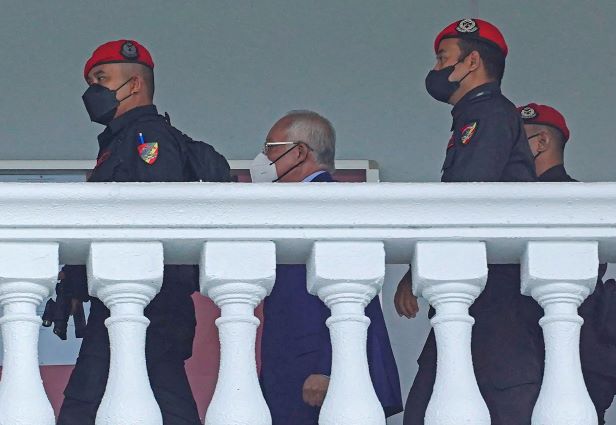 With the risk of sleep apnea, he was only allowed to use a machine, which can only operate after its wire is connected from outside the cell as it has no socket plugs.
Read about Najib's daughter's complaint about him being unable to get his favourite Caramel Macchiato a week after his imprisonment:
---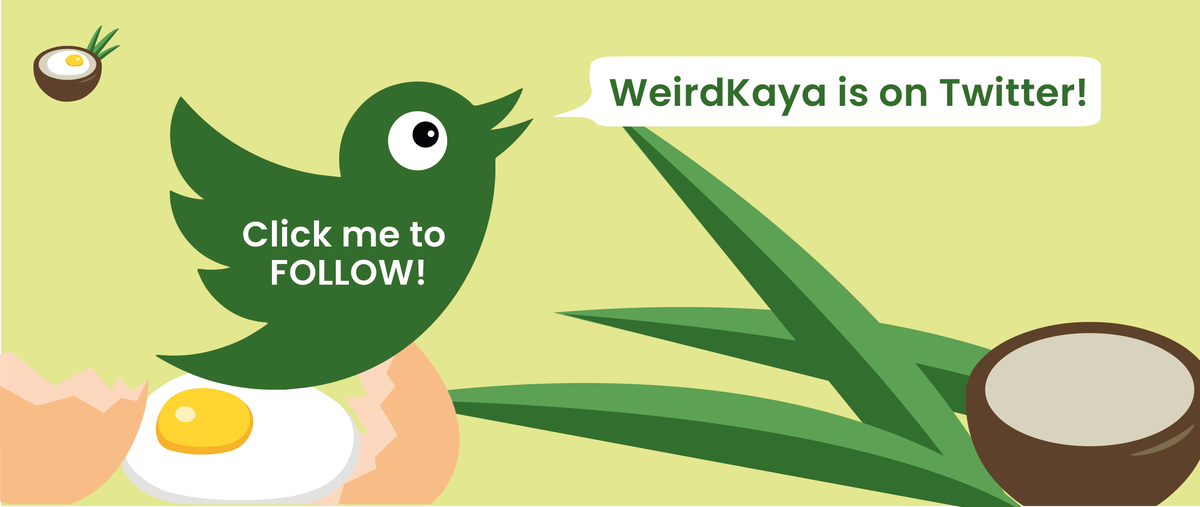 ---
Cover image via Utusan Malaysia & Facebook/Jabatan Penjara Malaysia & Aliran