A husband's decision to take his heavily pregnant wife and children for lunch just a day before her delivery miraculously saved the family from an unexpected crash by a Honda BRV at Taman Perak yesterday (17 Mar).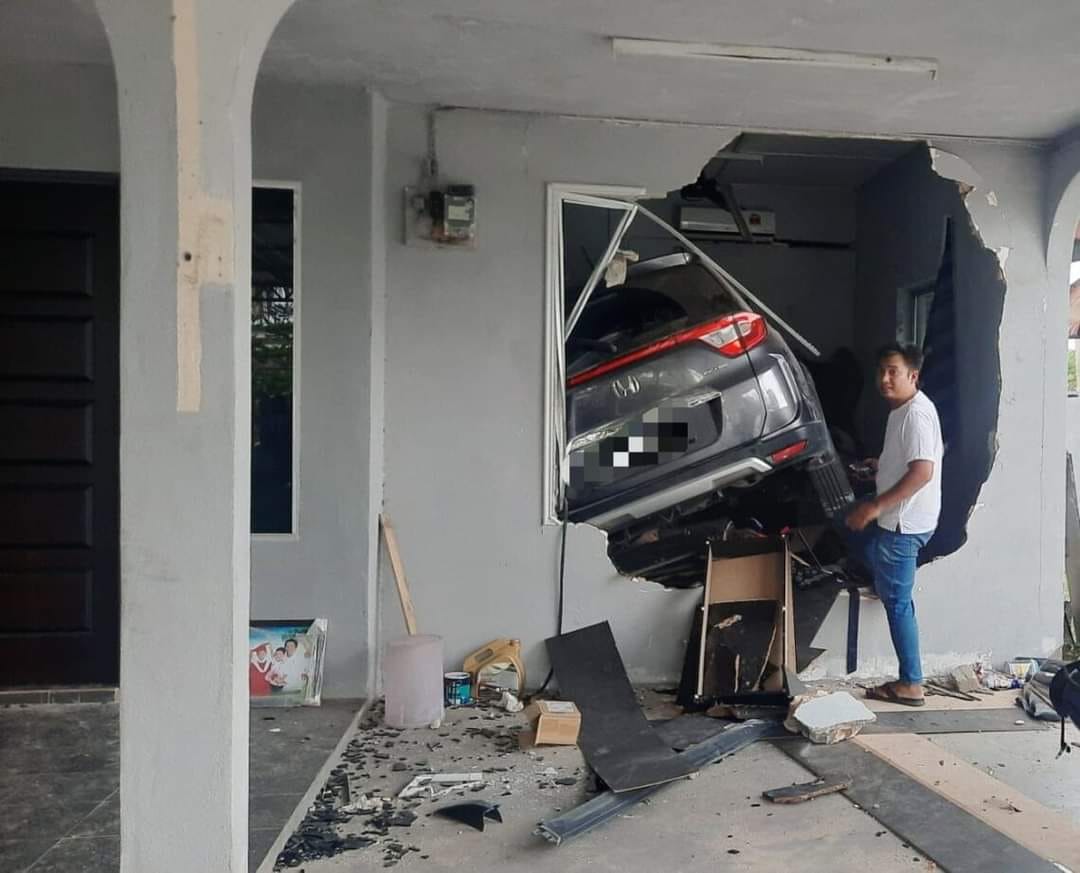 At around 1:20 PM, a Honda BRV driven by a man in his 30s, accompanied by his 17-year-old daughter sitting in the front passenger seat, crashed into the bedroom of the victim's house.
Industrial worker Mohd Shakir Fairuz Ahmad, 38, said he had taken his wife Cici Lastri Lasrywan, 30, and their two sons for lunch at the time.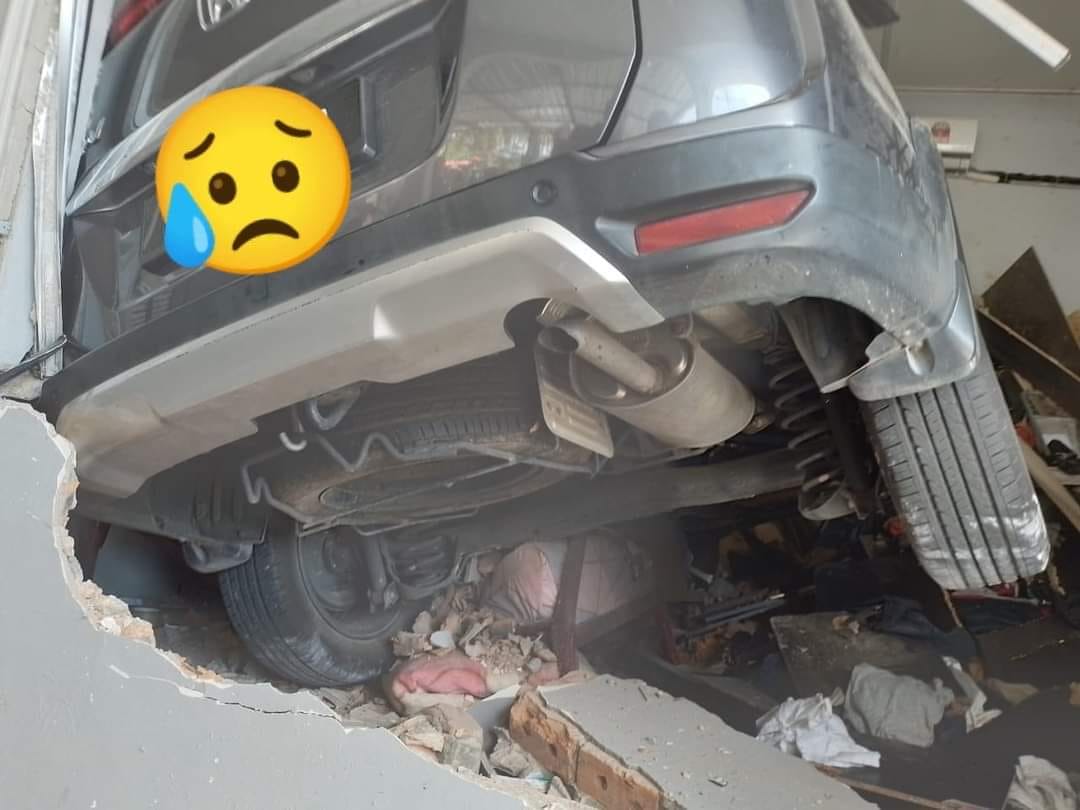 "Since my wife will be admitted to Kulim Hospital tomorrow, I decided to take her and the children for lunch during my break.
We returned home around 12:45 PM and ate at a restaurant in Lunas. However, on our way back around 1:20 PM, a neighbour called me to inform me that a car had crashed into my house," he said.
Mohd Shakir was shocked upon arriving home but thanked God for saving his family from the incident.
"Usually, we only go out for lunch on weekends, and that main room is where my two children relax and study," he added.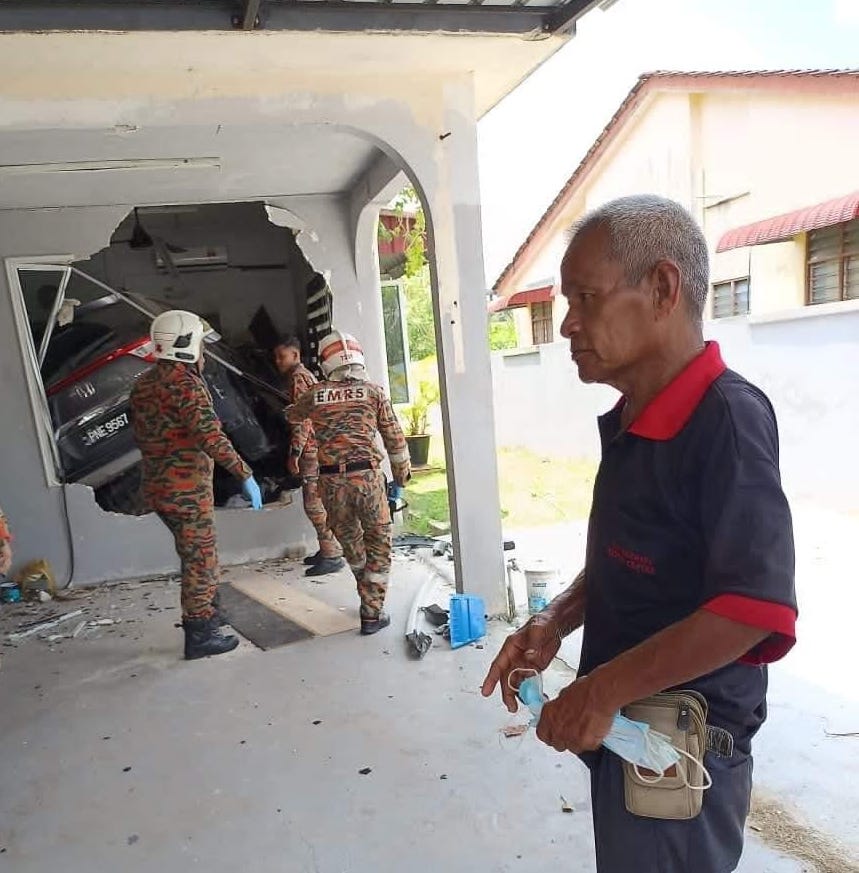 Meanwhile, a neighbour staying three doors away, who wants to be recognised as Rosli, told Kosmo! he was at home when the incident took place. He heard a loud crash and ran out to see what had happened.
"At first, I thought a neighbour's trash can had been hit by an unknown vehicle, but when I looked at Shakir's house, I saw smoke coming out.
I immediately ran towards the house and saw a car crashing into my neighbour's bedroom," he said.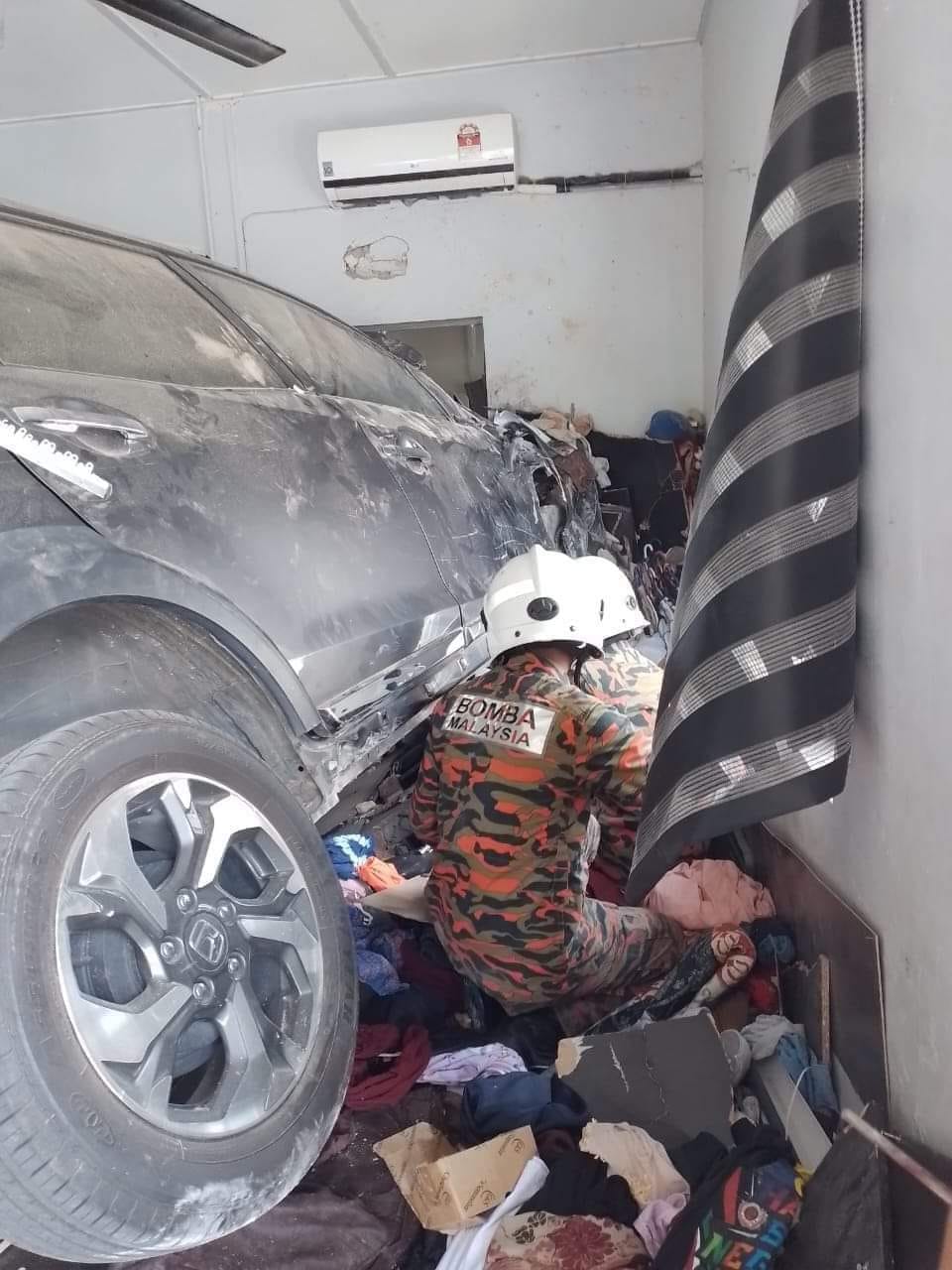 Rosli and a few other neighbours helped the accident victims get out of their cars and called the emergency hotline for assistance.
Read more:
---

---
Cover image via FB/ inforoadblock