PETALING JAYA – A pregnant woman was rushed to the hospital by two police officers after a quick-thinking motorcyclist saw that she was about to give birth soon.
The motorcyclist, who happened to pass by, saw that she was stuck in a traffic jam and proceeded to flag down two police officers who were on their way back to the police station after their shift, reported China Press.
Upon hearing the motorcyclist's explanation, the officers quickly made a pathway in the middle of heavy traffic and escorted the woman to the nearest hospital.
The incident took place last Saturday (Feb 19) at around 4pm along the Sungai Buloh Road heading towards the Kota Damansara Puswari Hospital.
However, due to the woman's condition, the baby was born while on the way to the hospital and she was warded for treatment after giving birth.
Shortly after, the Royal Malaysian Police (PDRM) posted a video of the two officers escorting the woman to the hospital on its official Facebook page, where it received the appreciation of the woman's brother-in-law, who thanked the officers and motorcyclist for their help.

He also updated concerned netizens of his sister-in-law's condition by posting a photo of her and her husband posing with their newborn.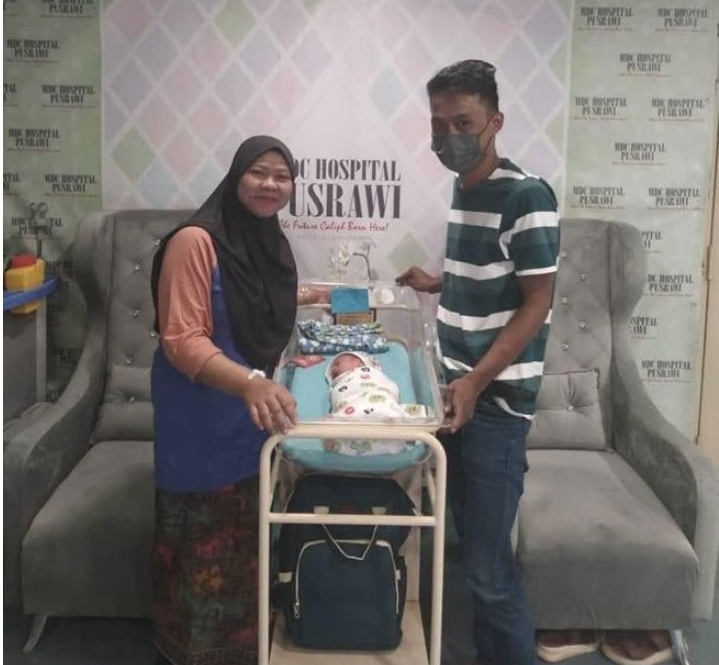 READ ALSO: Police Called To Investigate "Dead Body" Turned Out To Be A Wax Doll
Cover image via China Press