KULAI – Police have launched a manhunt for a man who was caught on CCTV throwing a Hindu statue into the rubbish bin.
In a 42-second clip which has gone viral on Facebook, it begins with the man clad in a sarong and songkok making his way towards the victim's house.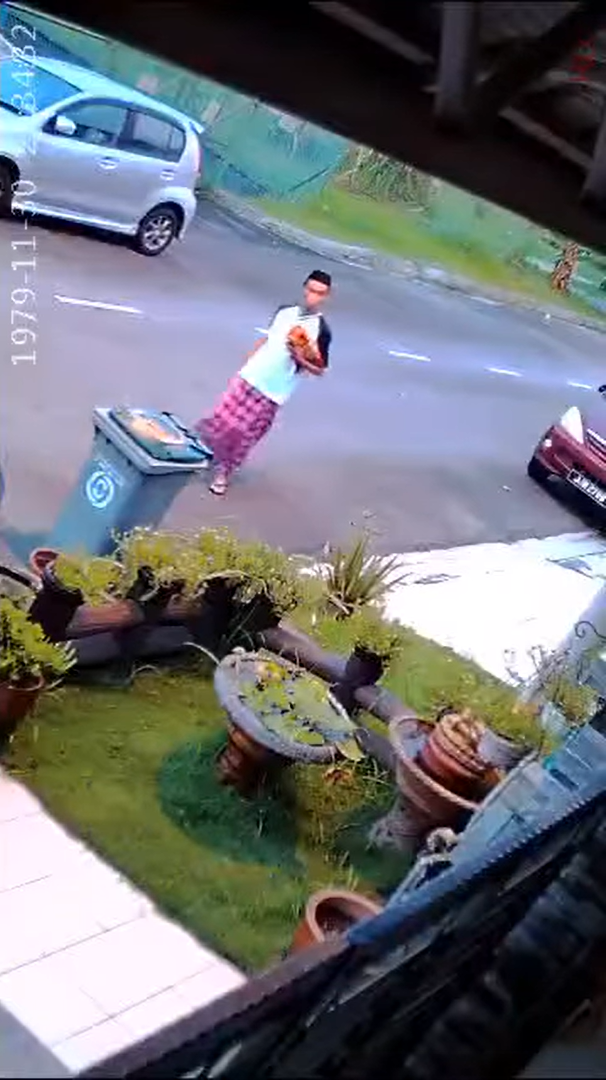 After making sure that no one else was watching, the man boldly walked towards the front porch and grabbed onto a Hindu statue with his right hand and places it into the bin.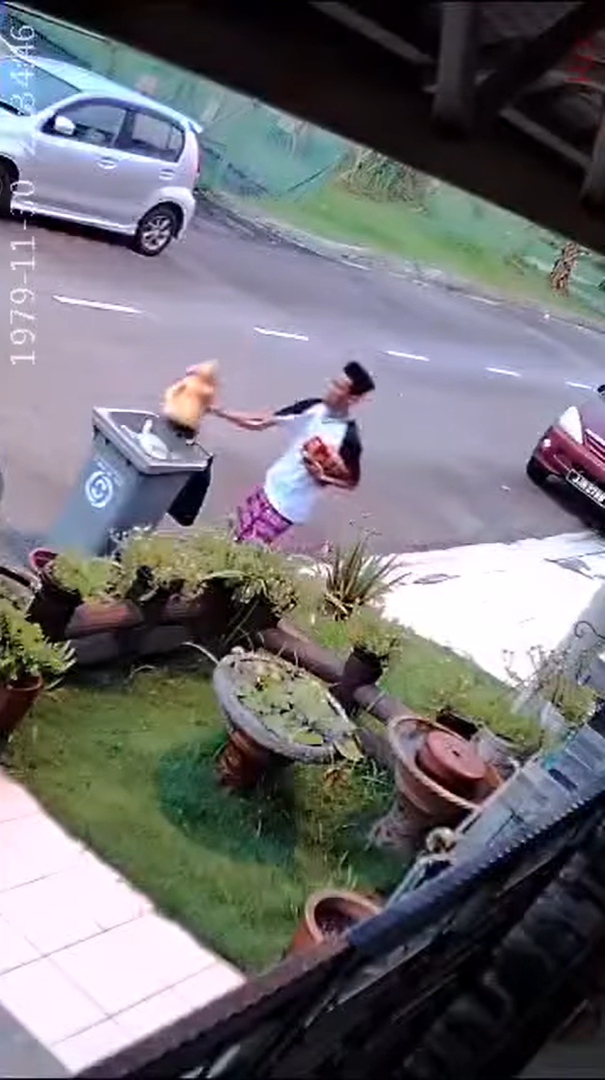 After placing the statue into the bin, the man quickly covers his crime with the rubbish bin's lid and walks off before anyone could spot him.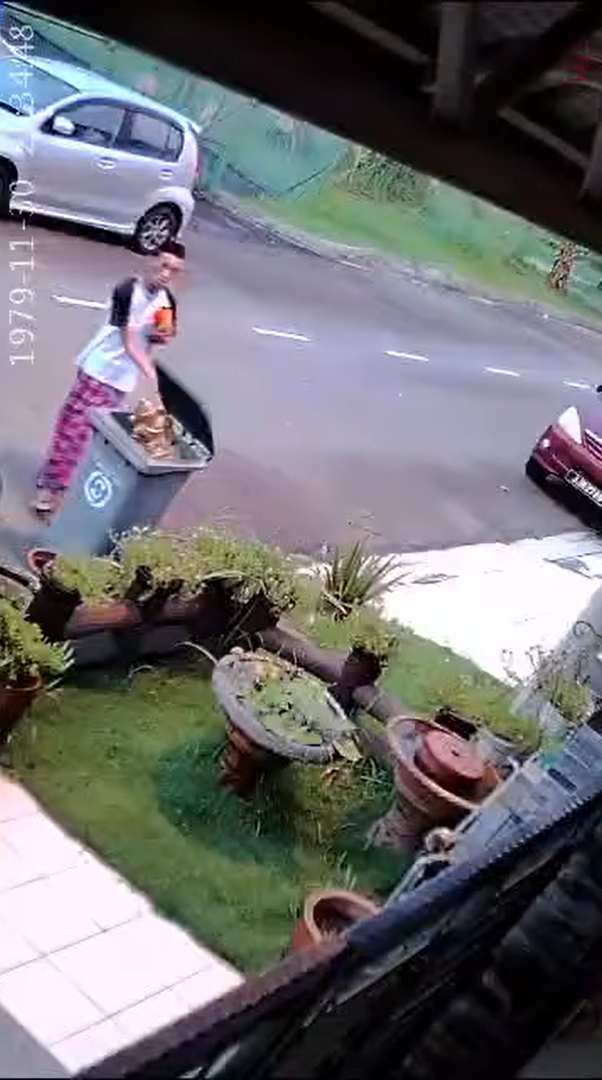 The incident is believed to have occurred at Taman Scientex Senai at around 9am on May 15.
'We're looking for him'
Kulai district police chief Superintendent Tok Beng Yeow said that the victim later lodged a police report on the same day the incident took place, reported Free Malaysia Today.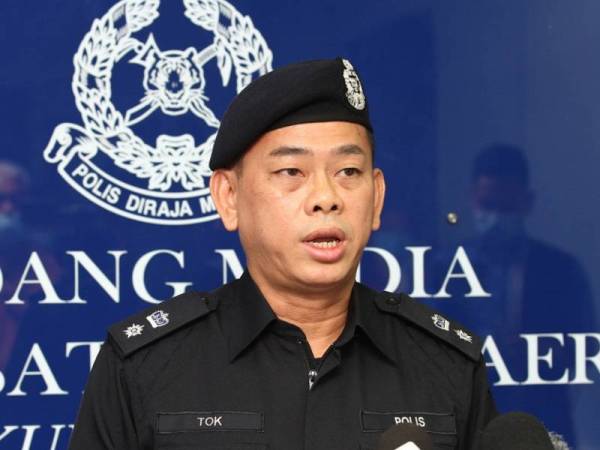 "The victim told us that the statue was placed at the front yard for decorative purposes only.
"He later placed it back it back to its original place and said that the statue did not suffer any damage," he said in a statement.
The case will be investigated under Section 427 of the Penal Code for committing mischief resulting in loss or damage.
Stirs anger online
Needless to say, the man's insensitive act caused a huge uproar on Facebook, where they strongly condemned him and urged for severe punishment to be meted out to him for causing religious tension.



Read also:
---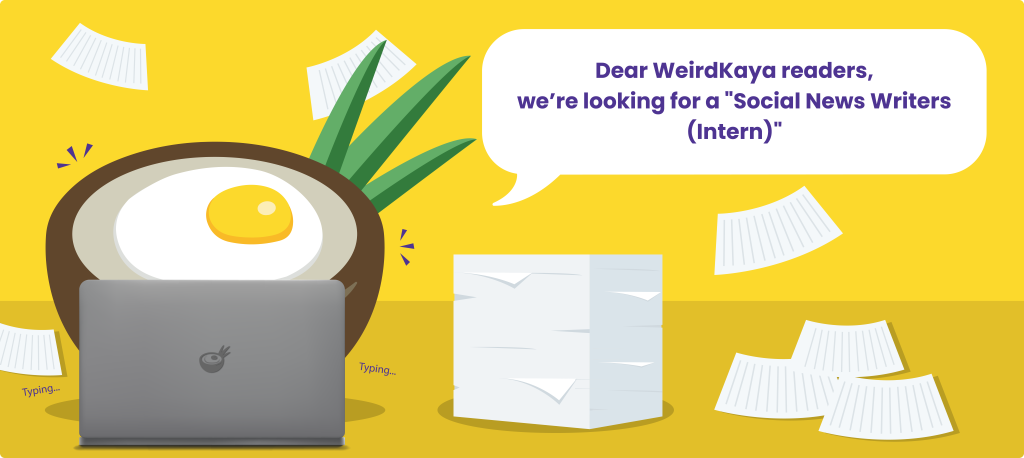 ---