With Halloween just 10 days away, many are gearing up to usher in the night of frights with scary costumes and makeup.
However, Halloween came way earlier for Rembau folks, who were shocked to see a 'pocong' on top of a police car.
'Pocong' hitchhiker
In a photo that has been making rounds on social media, it showed what appears to be a 'pocong' sitting on top of a car with the word 'Police' emblazoned on it in Rembau, Negeri Sembilan.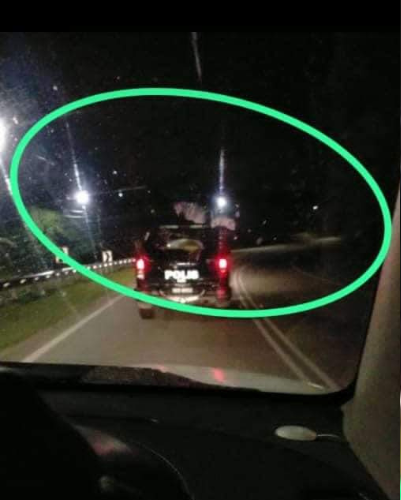 According to Rembau district police chief Deputy Superintendent Hazri Mohamad, the ghostly sight occurred at around 2am yesterday and involved a vehicle from the Kota police station, reported Kosmo!.
He added that the location was on Jalan Utama Seremban-Tampin, which was between Pekan Chengkau and Kampung Tanah Datar.
"The authenticity of the photo has yet to be determined and we will track down the individual who took the photo," he said.
'Probably wanted to avoid traffic'
The unusual sight was later reshared on YouTube, where netizens left amusing theories as to why the 'pocong' was on top of the car.
"It (the 'pocong') probably didn't want to get stuck in a jam so it decided to ride a police car as it has a siren."

"The 'pocong' hasn't returned to its hometown for a long time. Just let it go as Deepavali's coming soon."

"It first rode a hearse, but then decided that it wanted to ride a police car instead."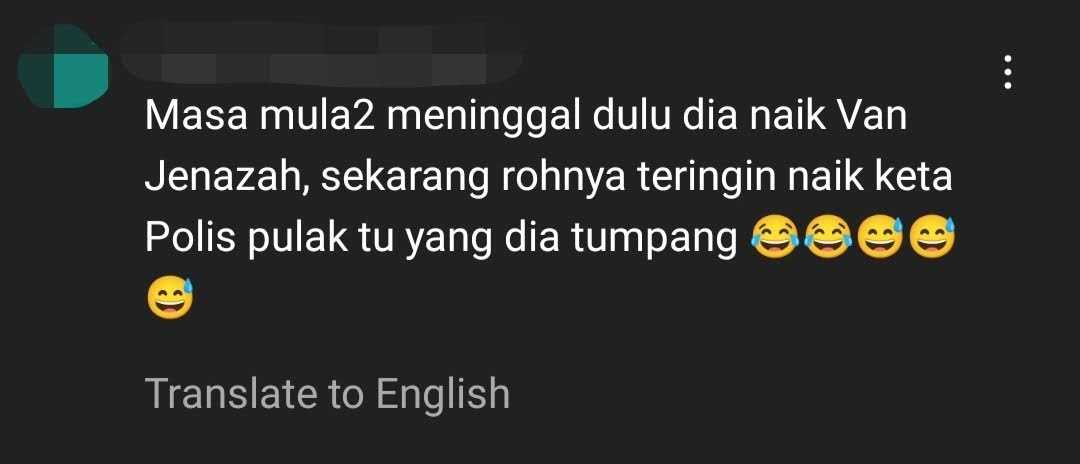 We hope that no one gets PTSD from this incident!
READ ALSO:
---
Read Also
Firing Up Malaysia's Hottest Street Food.
---