Permatang Pauh MP Muhammad Fawwaz Mohamad Jan has apologised for a racially charged Facebook post, which accused non-Muslims of plotting to destroy Islam.
'It wasn't written by me'
In a statement, Fawwaz said the offensive post was written by an administrator of his Facebook account behind his back.
I apologise for the careless mistake, the posting was not intended to insult anyone or any race. It was not made by me but by the admin on duty.
"That statement had nothing to do with me and was not from YB (Fawwaz)," he wrote.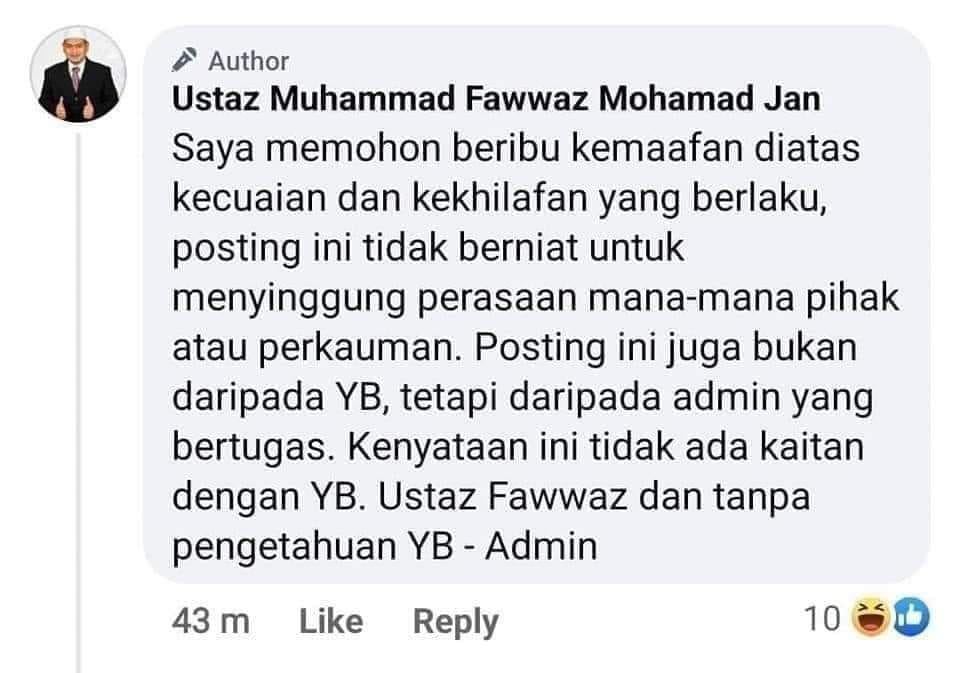 What the (deleted) post said
According to the now-deleted post, Fawwaz, who is also Penang PAS Youth chief, allegedly claimed that there were 'infidels' who were out there waiting to take Islam down.
He recently caused an uproar after he demanded that the sale of alcohol be banned at a popular mall in Penang, saying that it "insulted the sensitivities of Muslims" and promoted drunk driving.
Read about it here: