Everyone knows Pizza Hut as a renowned brand that has been satisfying cravings for delicious pizza for years. There's no secret that their pizza offerings have become synonymous with enjoyable group meals and occasional treats. But have you ever wondered what Pizza Hut could offer beyond their iconic pizzas?
Well, wonder no more, because Pizza Hut Malaysia is set to entice diners with an entirely new product range called Pizza Hut Melts™. The offering features a baked crunchy wrap crust which is loaded with a choice of four different varieties of hearty toppings, each oozing copious amounts of mozzarella cheese.
Pizza Hut aims to expand beyond pizza, traditionally an occasional group meal, into an everyday individual dining experience.
Melts designed for busy Malaysians
Pizza Hut Malaysia Chief Marketing Officer Emily Chong sees the introduction of Melts unlocking a whole new category within the brand, consequently making it more accessible while drawing a larger pool of younger consumers.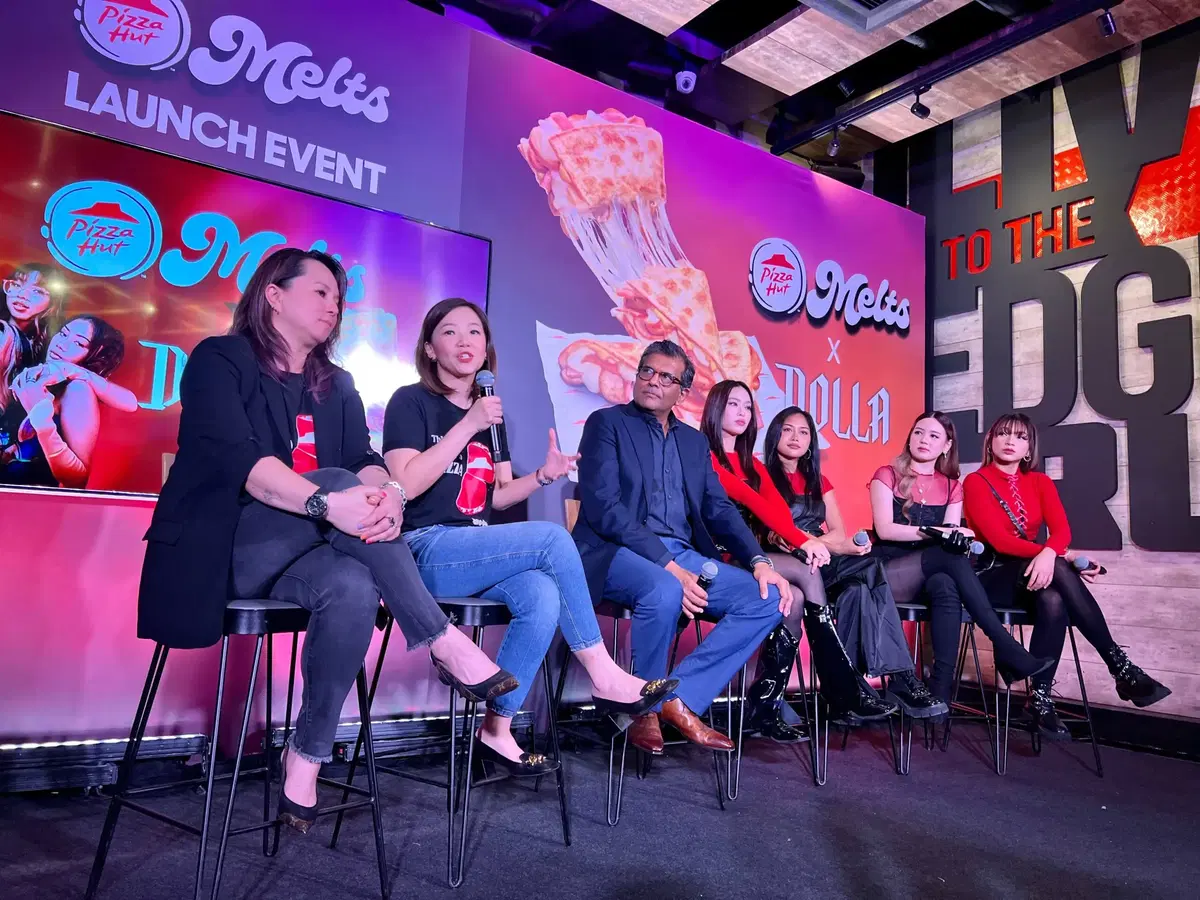 "Melts is designed for the busy on-the-go lifestyle of young Malaysians who crave a cheesy meal but may not have the time to enjoy a whole pizza. Pizza Hut is focused on being more than just an occasional treat. We aim to become a contemporary, everyday meal option, and the Melts, are a perfect vehicle for this strategy. They are quick, tasty and lend themselves to both solo and group diners, which is something our research shows is on trend," said Chong.
Dolla as product ambassadors for Pizza Hut Melts™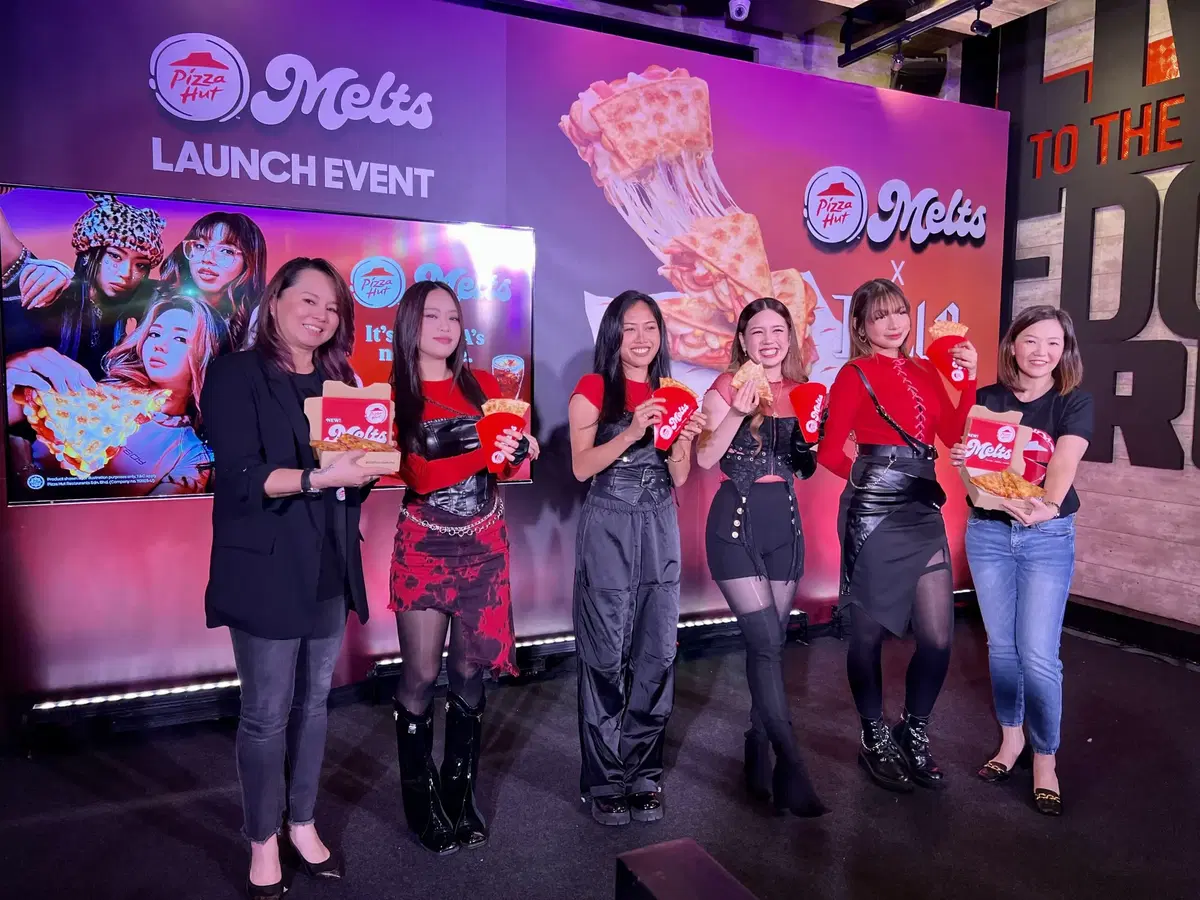 To mark this significant foray, Pizza Hut is collaborating with up-and-coming female pop group – Dolla. The Malaysian girl band which recently had a big Hari Raya hit, have been named product ambassadors for Pizza Hut Melts.
Explore the four flavours of Pizza Hut Melts™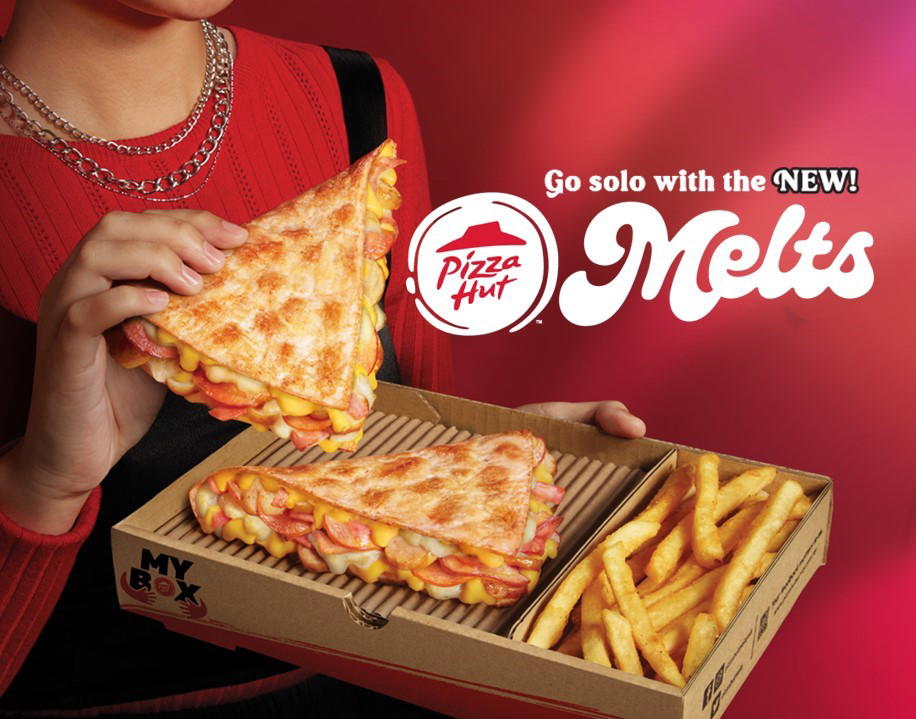 Indulge in the irresistible flavors of Pizza Hut Melts™, available at an affordable price. Each flavor is priced starting from RM16.90 for ala carte, RM17.50 with dipping sauce, and RM18.90 for a MyBox Melts set (includes a side and a drink). Choose from the following mouthwatering options:
BBQ Chicken: Tender chicken pieces, tangy BBQ sauce, and melted mozzarella cheese come together in a mouthwatering combination.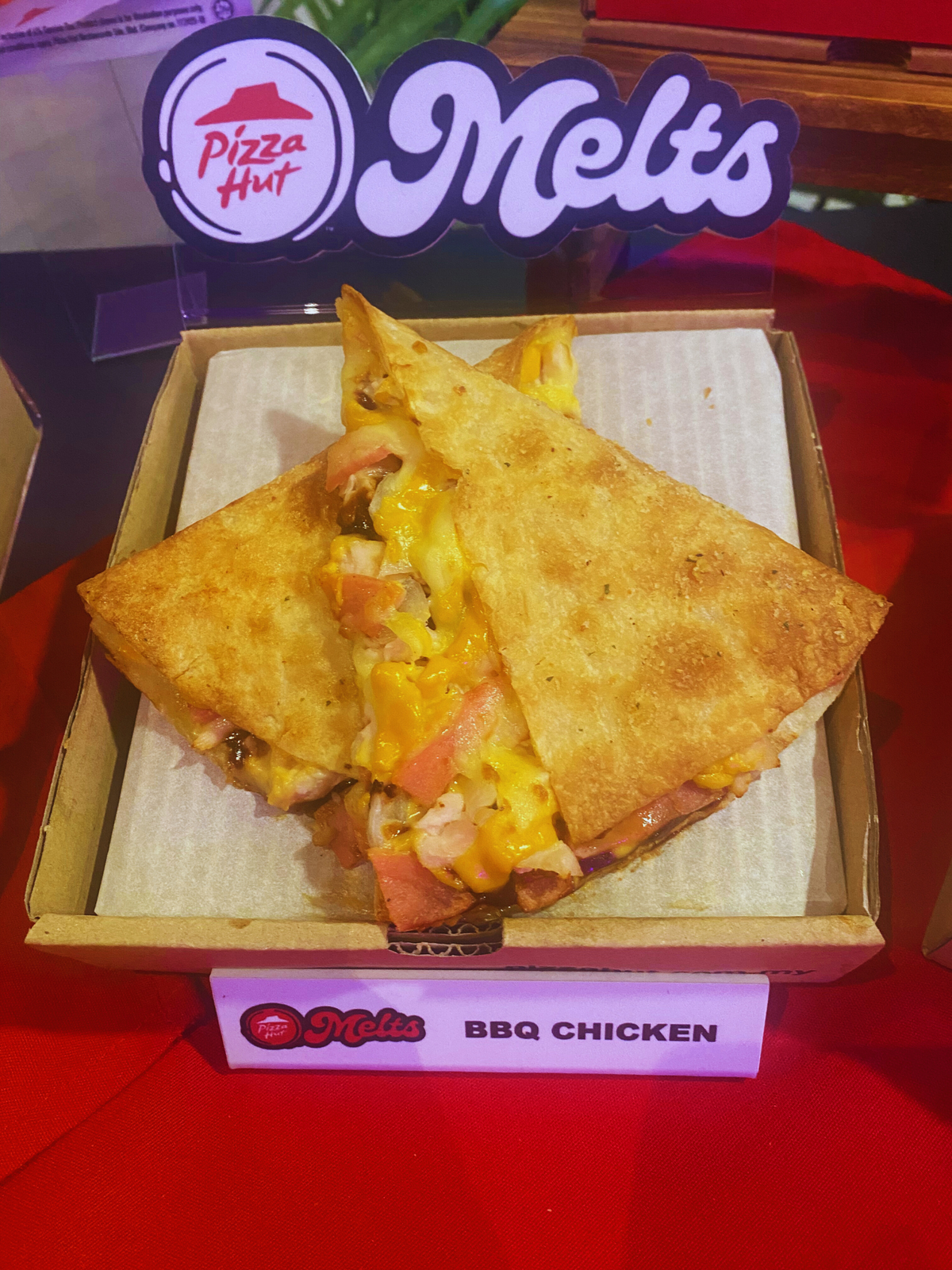 Chicken Mania: Indulge in a generous portion of succulent grilled chicken, complemented by a delightful blend of sauces and gooey mozzarella cheese.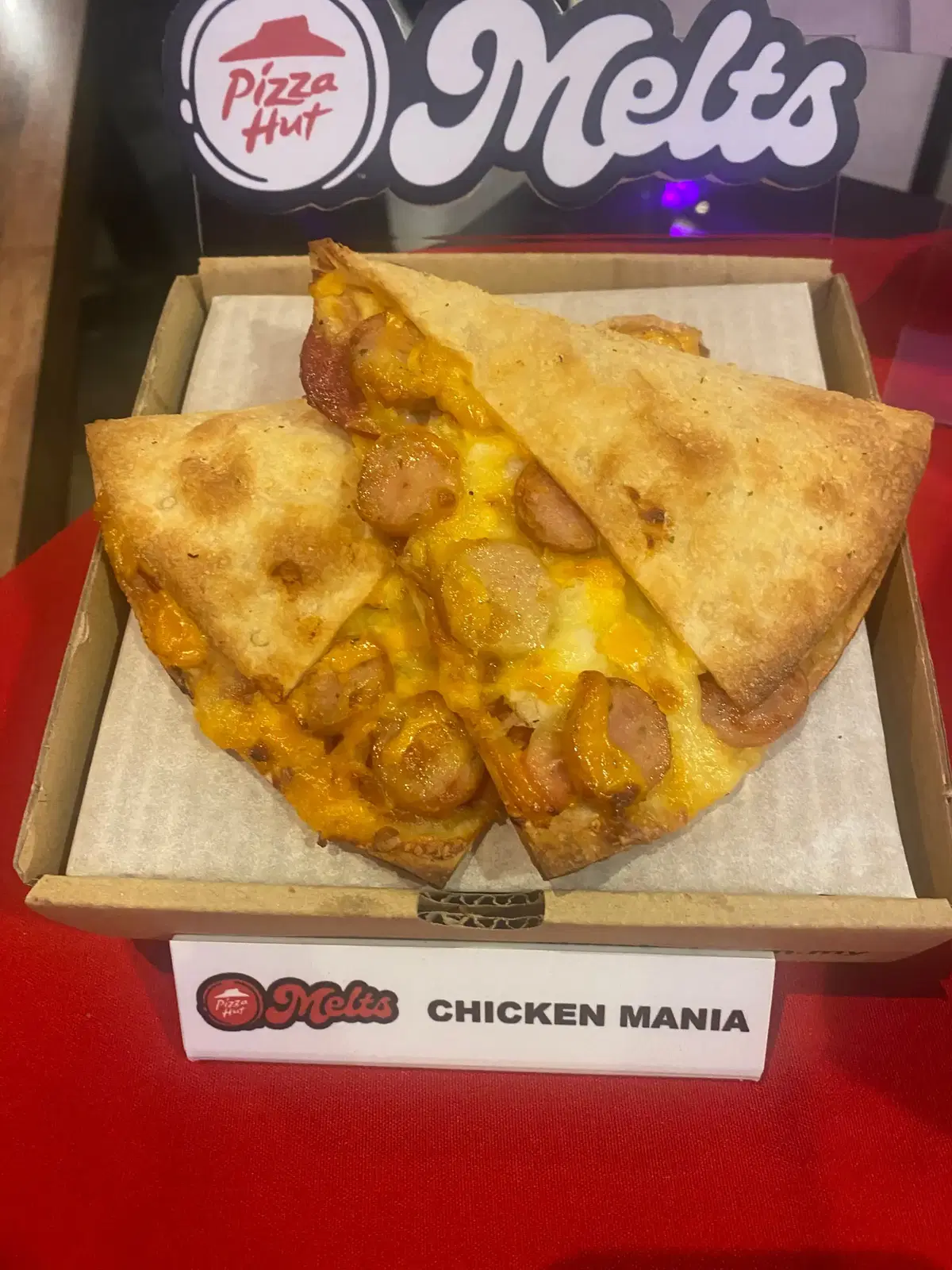 Surf's Up: Immerse yourself in a delightful seafood-infused sensation with fresh shrimp, crab meat, and a savory seafood sauce, all perfectly combined with melted mozzarella cheese.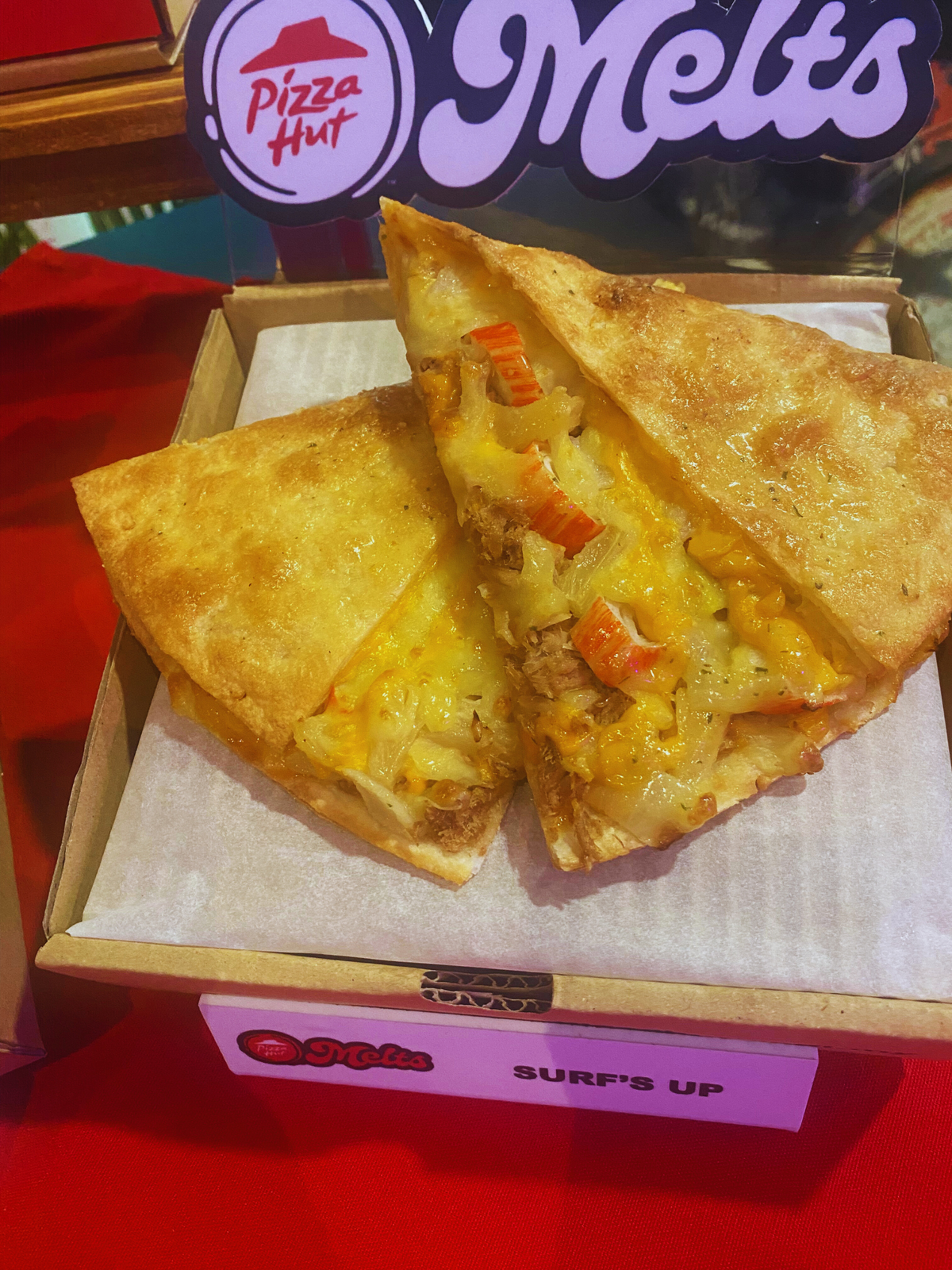 Aloha Lover:Juicy pineapple, savory ham, a tangy sauce, and gooey mozzarella cheese create a harmonious blend that evokes the essence of a Hawaiian vacation for your taste buds.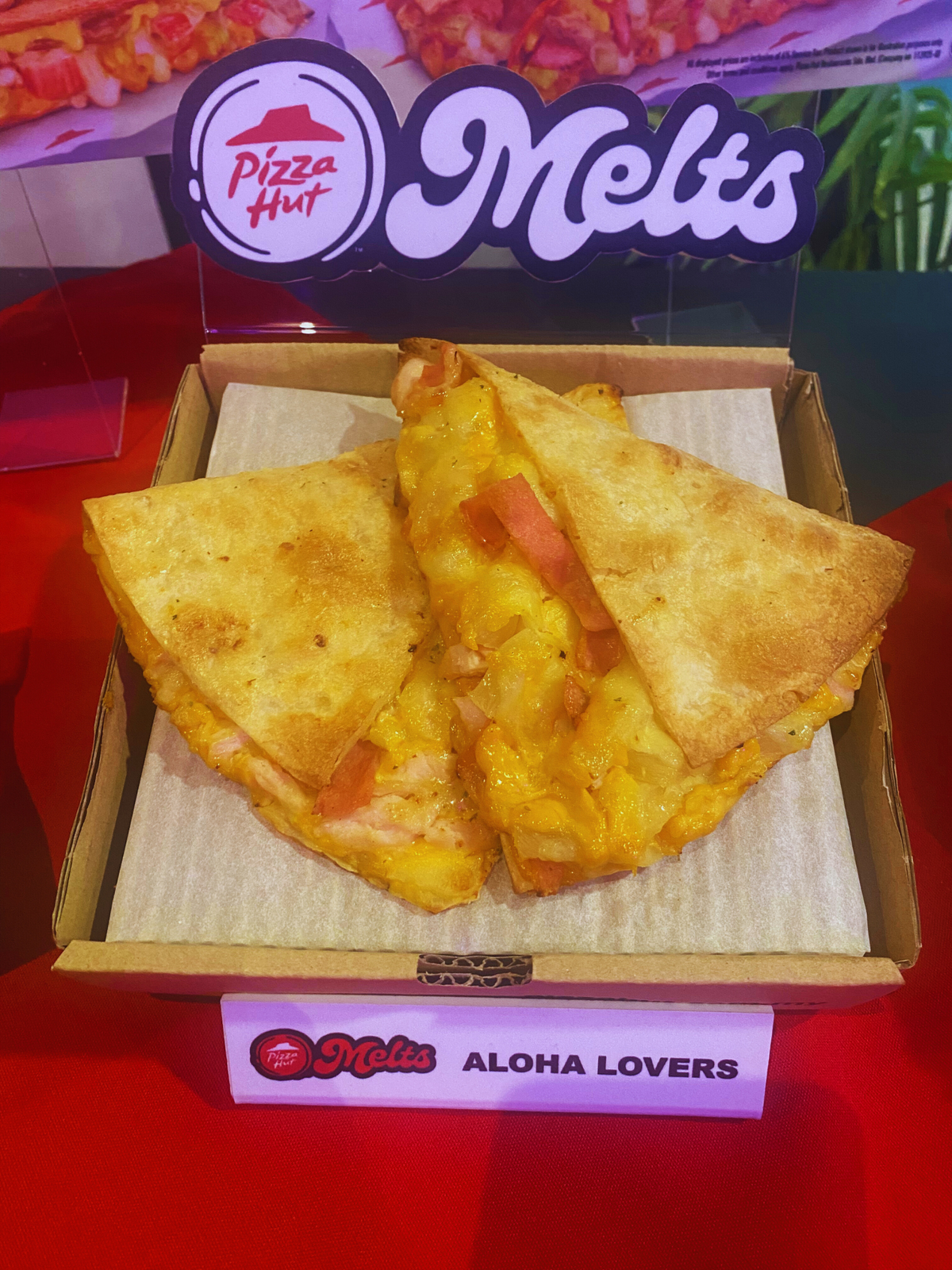 WeirdKaya had the opportunity to taste these Melts ourselves and we gotta say they were pretty good! Check out this video!
For more information about Pizza Hut Melts and other offerings, please visit www.pizzahut.com.my.
READ ALSO:
---
---