Whenever you go to the supermarket to purchase a packet of Maggi instant noodles, has it ever occurred to you why it doesn't mix and match the various flavours, thus saving you time in picking which flavour to go for?
Well, it seems that a netizen was so bothered by it that he recently brought up a cheeky petition on Twitter requesting Maggi Malaysia to do just that!
Petition for Maggi Malaysia to put assorted flavours into a single pack. Curry, Asam Laksa, Tomyam, Chicken flavour. Do it like Vitagen!
And the response has been nothing short of phenomenal, where it raked in over 16k likes and 7k retweets.
Petition untuk pihak @MaggiMalaysia supaya keluarkan different flavour dalam satu pack. Ada kari, asam laksa, tomyam, ayam. Buat macam Vitagen tu. Bestnya nak. pic.twitter.com/PWj1vE8l33

— brgsjks (@brgsjks) May 31, 2022
---

---
Netizens: 'Yes please!'
One netizen wrote that she hopes Maggi Malaysia would take the petition into consideration, adding that she had wanted to try a new flavour but was afraid that she might dislike it in the end.

Others took the opportunity in sharing their "secrets" in cooking the best version of Maggi Cup.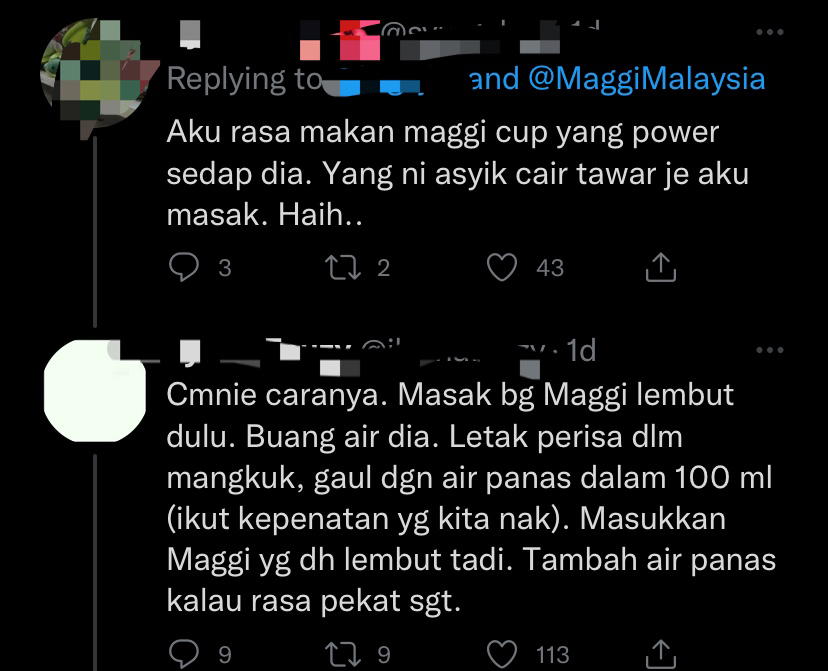 The "petition" soon caught the attention of Maggi Malaysia themselves, who wrote that they would gather all the feedback and thanked netizens for their concern.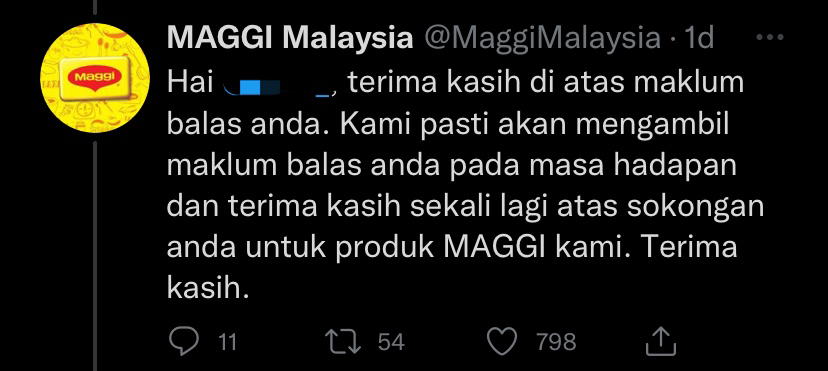 Will Maggi Malaysia actually listen to netizens this time around? Only time will tell!
---
---
Cover Image via Twitter/ @khairulaming & @brgsjks
Editor: Sarah Yeoh