Malaysians were left scratching their heads over a bizarre personal assistant (PA) job posting which came with a lengthy list of requirements fit for a wife or nanny.
The job posting was first highlighted on Twitter by Sharifah Hani Yasmin, the founder of employability initiative One Step Closer, on Tuesday (Sept 20).
She also expressed her disbelief over it by writing, "Is this an ad for a personal assistant or a nanny?? Make it make sense please" in the caption.
Is-Is this an ad for a personal assistant or for a nanny?? Make it make sense pls pic.twitter.com/eQFs12dIqh

— Sharifah Hani Yasmin (@sharifahyasmiin) September 20, 2022
Personal assistant or nanny role?
According to the job posting, it was a "personal assistant to chief executive officer (CEO)" role at a Malaysia-based digital asset exchange operating company.
Aside from the typical administrative tasks of a PA, the job posting also wrote that applicants must "complete a wide range of the CEO's personal tasks every day", such as the following:
Arrange three meals with specific dietary requirements daily
Arrange daily exercise
Make sure vitamins and supplements are taken daily
Make sure fruits and nuts are taken daily
Remind the CEO to do pending tasks and oversee them until completion
Organise the CEO's personal belongings and be ready to travel at a moment's notice
Ensure the CEO sleeps before a certain time
Ensure the CEO completes other daily tasks as needed (such as meditation)
Arrange laundry to be done once every two weeks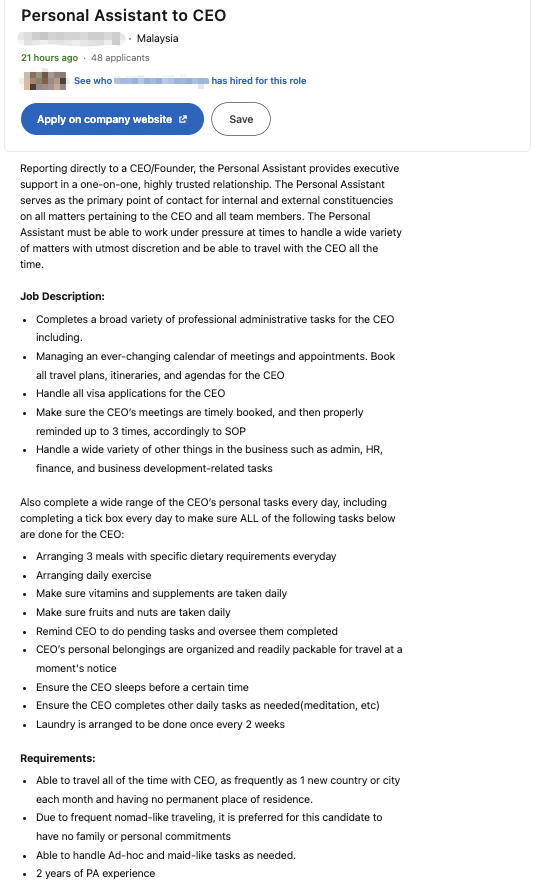 Nomad-like travel requirements
If that isn't bizarre enough, there's still more to come.
The job posting also wrote that applicants must be agreeable to not have a stable place of residence and travel with the CEO to a new country or city every month.
It also said that the company prefers applicants who have no family or personal commitments due to " frequent nomad-like traveling".
On top of that, it said that applicants must be willing to take on ad-hoc and "maid-like" tasks along with at least two years of PA experience.
As for payment, the company wrote that it offers a "competitive salary that can be paid in any currency or cryptocurrency of your choosing".
Negative response towards posting
The tweet has since gone viral with netizens expressing their thoughts over it.
Some slammed the job posting as unreasonable and ridiculous, with one calling it "modern day slavery".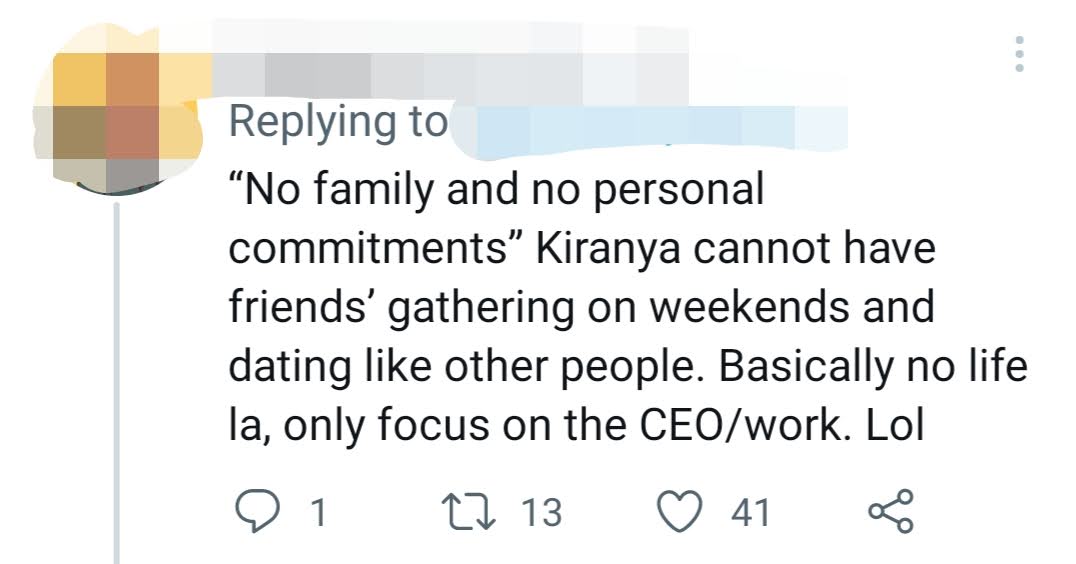 They also criticised the CEO of the company for acting like a big baby and said that he needs a wife, not a PA.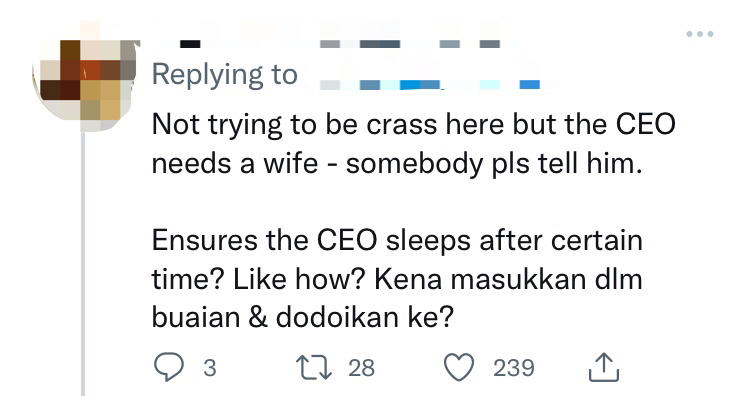 Would you apply for the job? Let us know in the comments below!
Read also:
---
---
---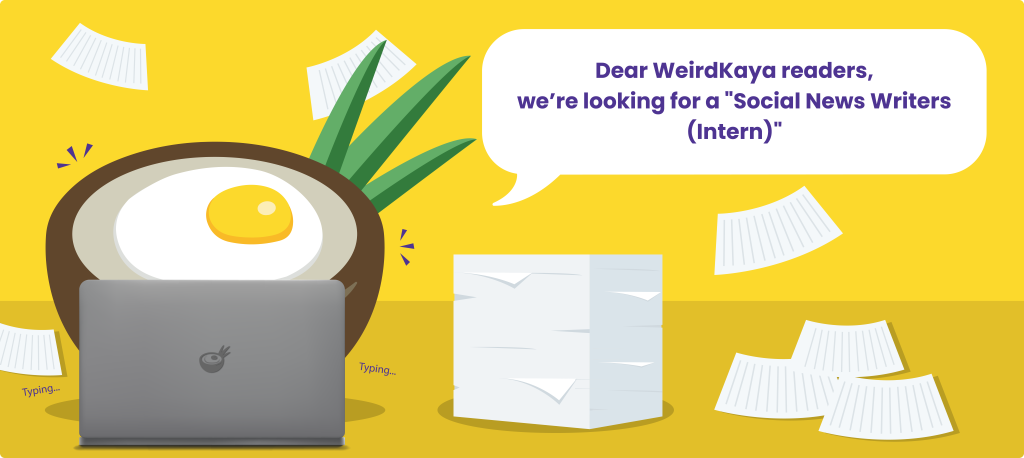 ---