Malaysians are known to be a special breed as we have the ability to speak multiple languages thanks to our multiracial and multicultural background.
However, there are some who struggle in speaking certain languages due to a lack of practice or exposure, like in the case of newly-elected Perak deputy speaker Jenny Choy.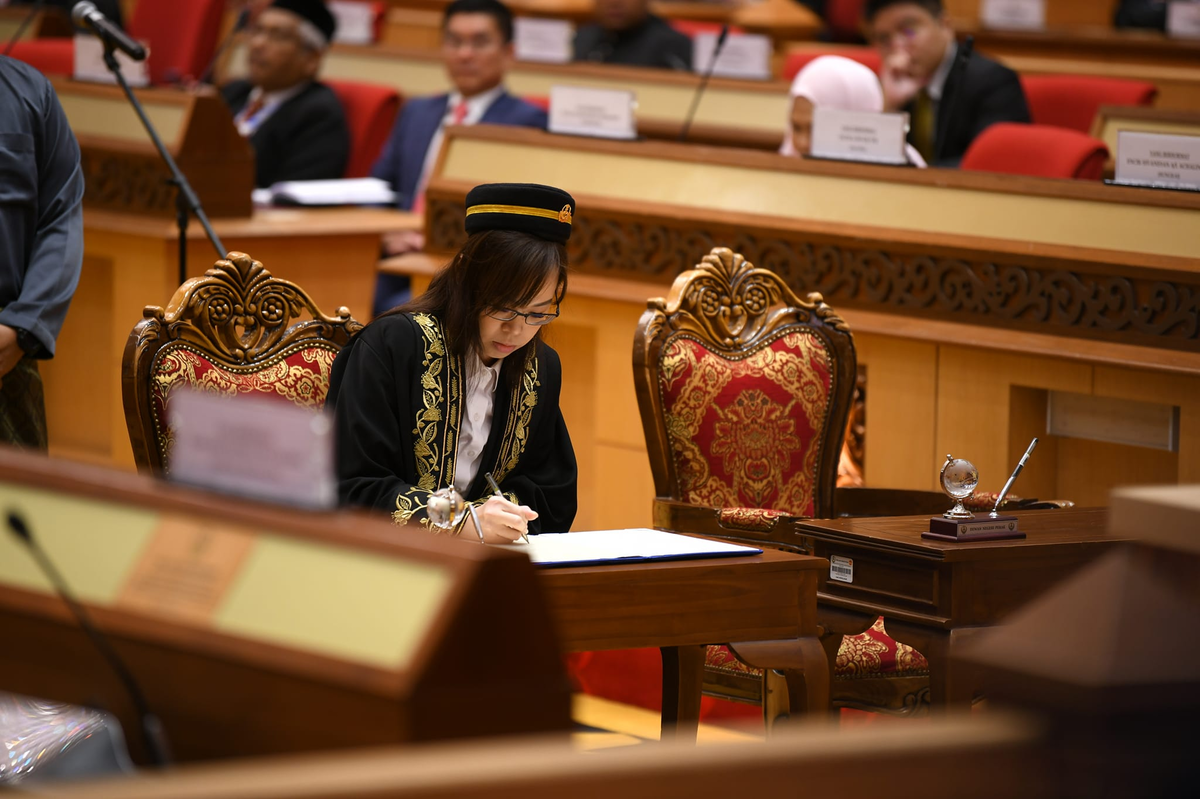 Struggled to read in Malay
In a TikTok video uploaded by @stratcommperak yesterday, it showed Choy being sworn in as deputy speaker of the Perak state assembly.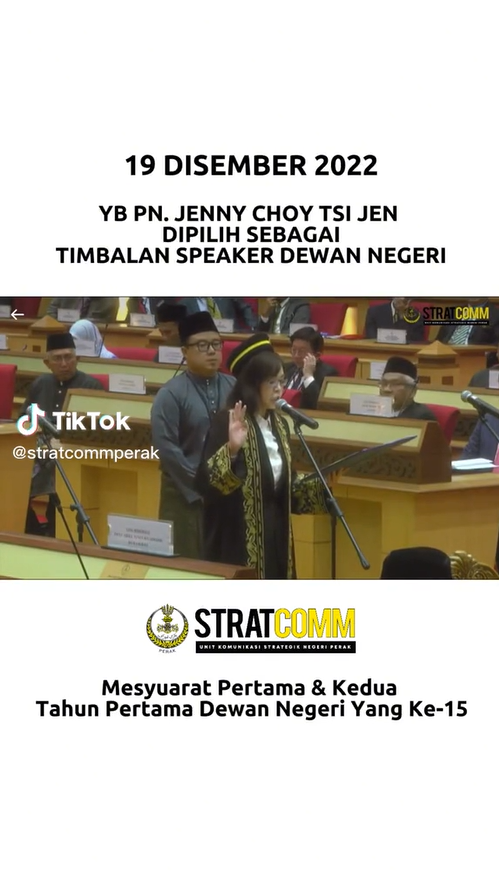 In the midst of doing so however, it was apparent that she was having trouble reading the script out loud in Malay, where she pronounced certain words like how a foreigner would.
Choy was also heard making a pause when reading the word "bertanggungjawab" (responsible in Malay) and fumbled her way through the script.
Watch the video here:
'Is she really from Malaysia?'
The same clip later found its way to the Malaysian subreddit, where it came with the caption: "Perak deputy speaker reads Malay like a banana".
Needless to say, netizens weren't fans of Choy's command of the Malay language and slammed her lack of proficiency.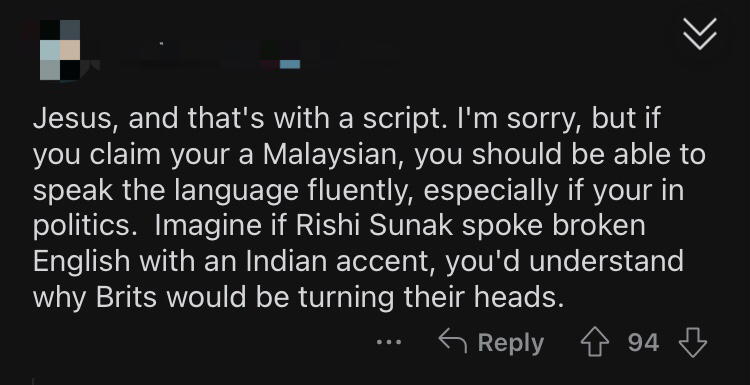 One opined that Choy's poor command of the Malay language was especially damaging given her position as deputy speaker.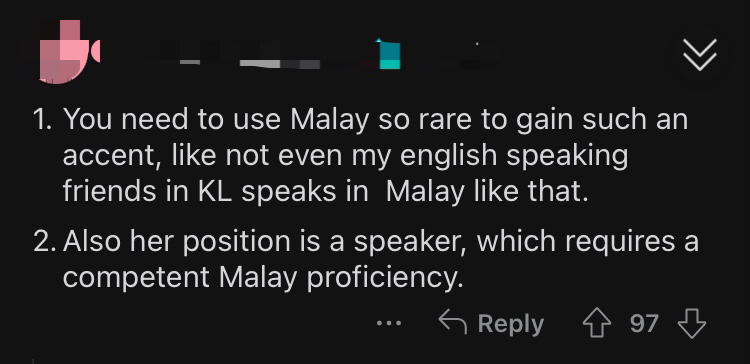 On the other hand, some came to Choy's defense, arguing that there were more important things to worry over than one's accent or pronunciation.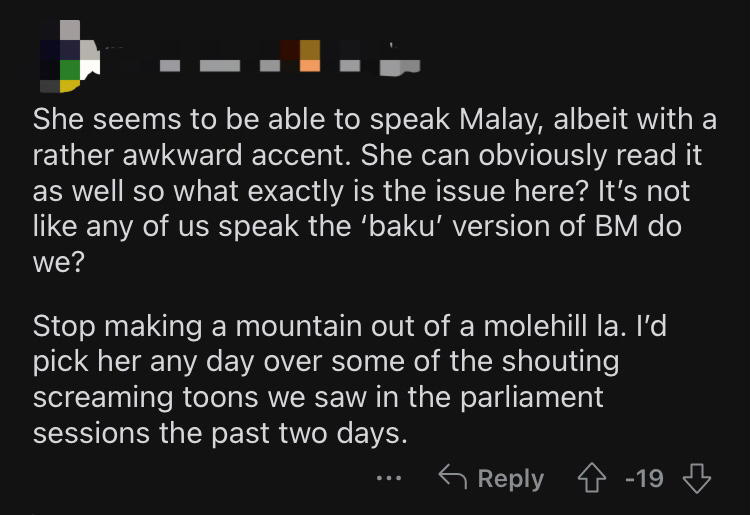 What do think of this issue? Let us know in the comments!
READ ALSO:
---
---
---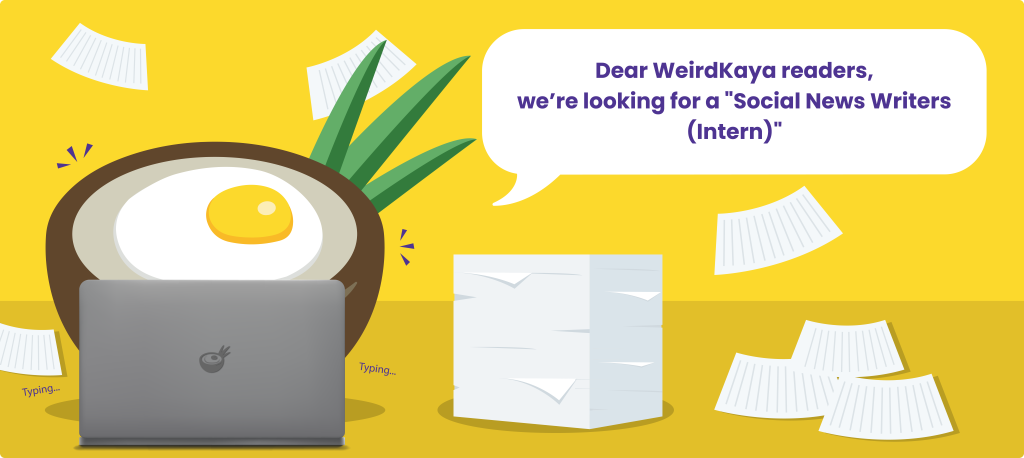 ---