A Penang nasi lemak seller has recently gone viral after she gifted an 85-year-old uncle a brand new bicycle after his was broken.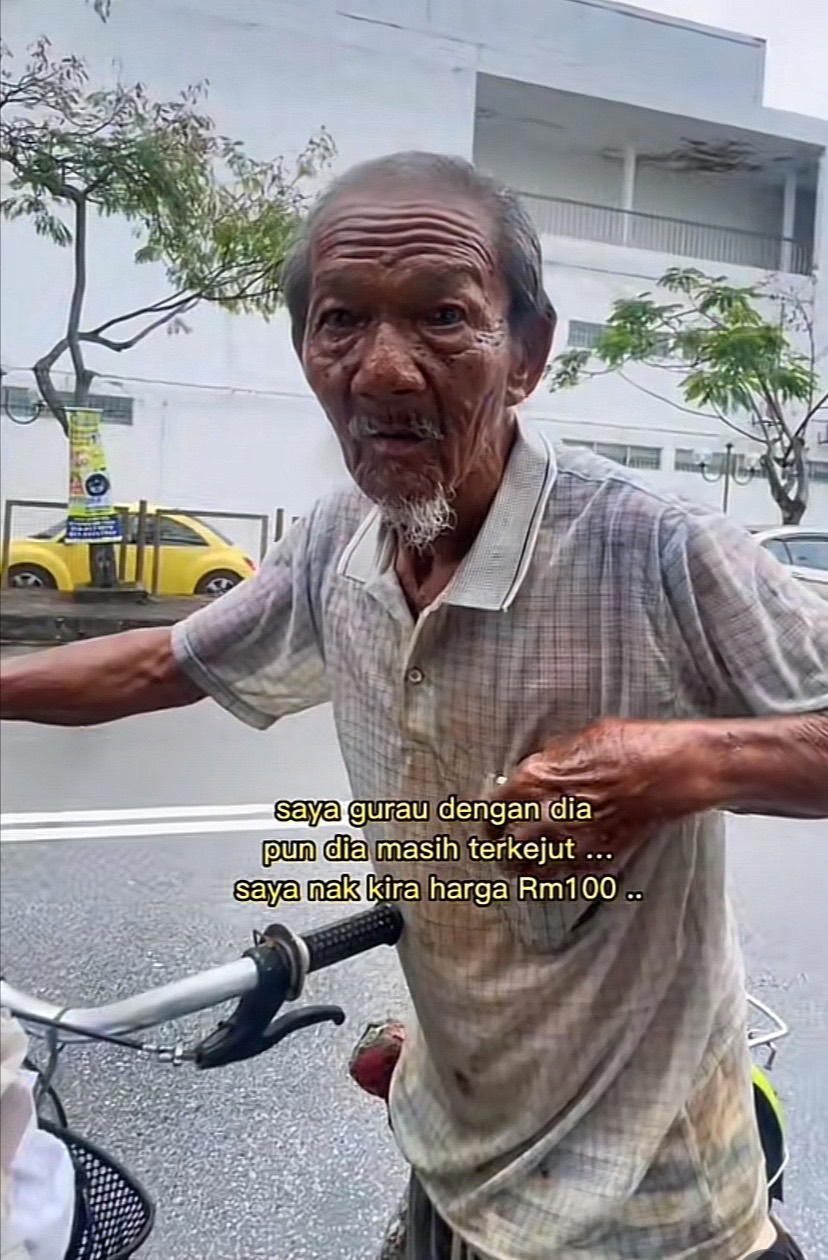 Gifts uncle with brand new bicycle
The woman, who goes by the username @ciksuegebu on TikTok, uploaded a video of her walking up to the uncle, who was pushing his old bicycle by foot.
She then opened her boot to reveal a brand new bicycle inside it and told the uncle that it was for him.
Shocked by her kind gesture, all he could do was to look on in disbelief as he never expected her to buy him a new bicycle.
@ciksuegebu Replying to @fatinelle @Yasmin Redzuan @NMA @babybb88 @Norazlin @Dee @🌺MaMa YaNa🌺 @hez @tlv @Adik Halia @MatchaLatte🍵 @Eliadina Sousa @Rodziah @HRJ'S @RP• VORTEX N XIRTEX 🇮🇩×🇰🇷 @TSYA (@dfmotorwerkz @Basikal Penang ♬ Instrumen Sedih – Yuda pratama
Raised funds to buy bicycle
The video came a day after Ciksue discovered that the uncle's bicycle was no longer usable when he came to her stall to buy food.
Upon hearing of his predicament, she purposed in her heart to get him a new one no matter what and posted a video of their conversation on TikTok.
Shortly after the video went viral, many netizens suggested Ciksue to set up a fund for them to contribute money for the new bicycle.
And thanks to their generosity, approximately RM400 was successfully raised in the process.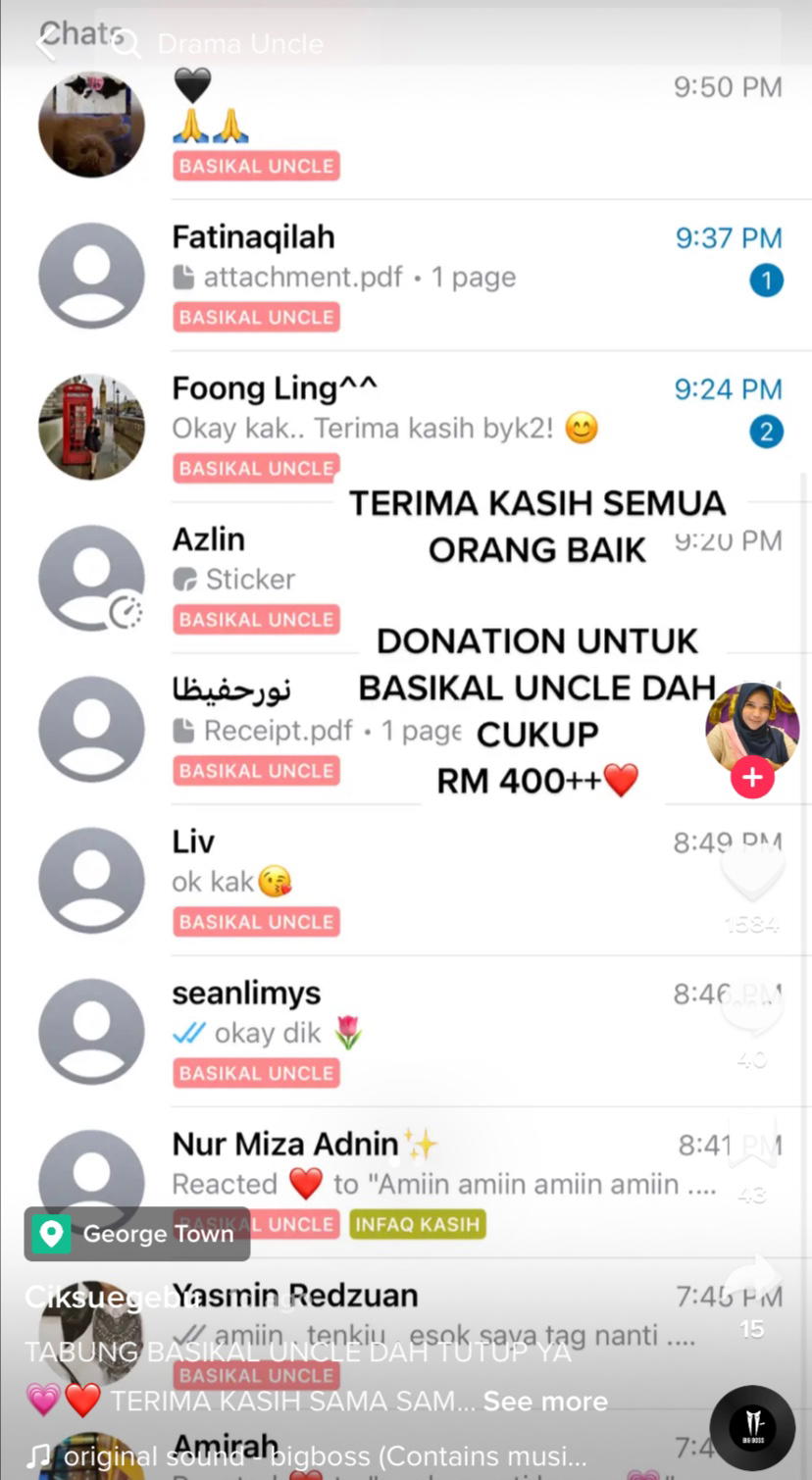 Knew the uncle since 2017
Speaking to WeirdKaya, Ciksue, who operates Nasi Lemak Ciksue at Jalan Dato Keramat, Georgetown, said she's known the uncle since 2017 as he often bought food from her stall during lunchtime while selling cardboard boxes with his bicycle.
She also said that she believes he lives alone as she has never seen him with any family members.
"I often offer to give him free food but he would insist on paying even when he has only RM3 or RM5 left in his pocket," she said.
Touched by her kindness
Netizens have since lauded Ciksue for showing kindness towards the uncle and expressed how touched they were to see his reaction upon receiving the new bicycle.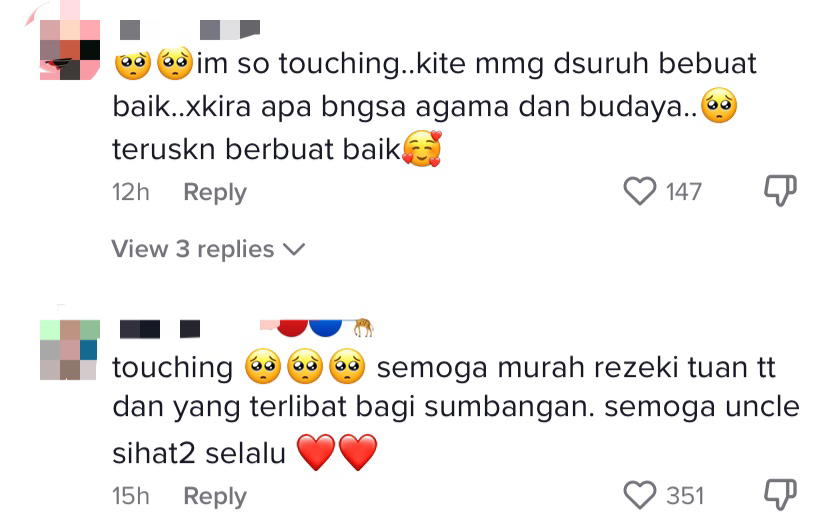 Many netizens wished for her to be generously blessed by God so that she could continue to bless others.

Thank you Ciksue for your kindness!
READ ALSO:
---
---