A man was cheated of his entire life savings after he was duped into transferring his savings via a part-time job scam.
The victim took to Facebook on Friday (Aug 12) to share how he lost RM19,500 in hopes that others will not fall into the same trap.
Within the span of a day, RM19,500 of my savings are gone. My wallet now only has one RM100 note and a few RM1 notes.
Lured by Facebook link
In the post, the victim wrote he was facing financial difficulties as there were bills to pay and that he was the sole provider for the family.
He soon stumbled and clicked on a link on Facebook offering extra income to those looking to work part-time.
After clicking on it, he was directed to WhatsApp, where he found himself chatting with an individual allegedly working for an Italian luxury brand.
He was told that he was required to purchase certain products and would be compensated for the cost along with a 5% commission rate.
'Don't be greedy'
After the victim expressed interest for the job, he was then instructed to transfer one of the product's retail price to a bank account belonging to 'Anderson Anak XXXX'.
Unaware that he had been scammed, the victim made a total of eight transactions which amounted to RM19,542.
After making the transfers, he was then instructed to pay RM10,052 for another four more products before he could receive the commission.
At that point, he finally realised that he had been scammed but it was too late.
The victim later lodged a police report over the scam.
He also urged others not to earn money the easy way but instead stick to earning their income with their own efforts.
"I hope there will be lesser people who get scammed like I did. if you're facing the same difficulties, please don't be greedy no matter how sharp or clever you think you are. It's best to earn money with your own hands."
The post has since garnered over 1.7k reactions and 3.6k shares at the time of writing, with netizens leaving both cutting and encouraging comments.
Among some of the not-so-nice comments included netizens calling the victim "naïve" and "greedy" to fall for the scam.
However, one woman came to his defense and told netizens to keep their mouth shut if they had nothing nice to say.
"If you can't help those in need, at least don't make matters worse. If this post has gotten 1000 people's attention, the OP may have saved them from being scammed. What goes around comes around. OP, don't give up!"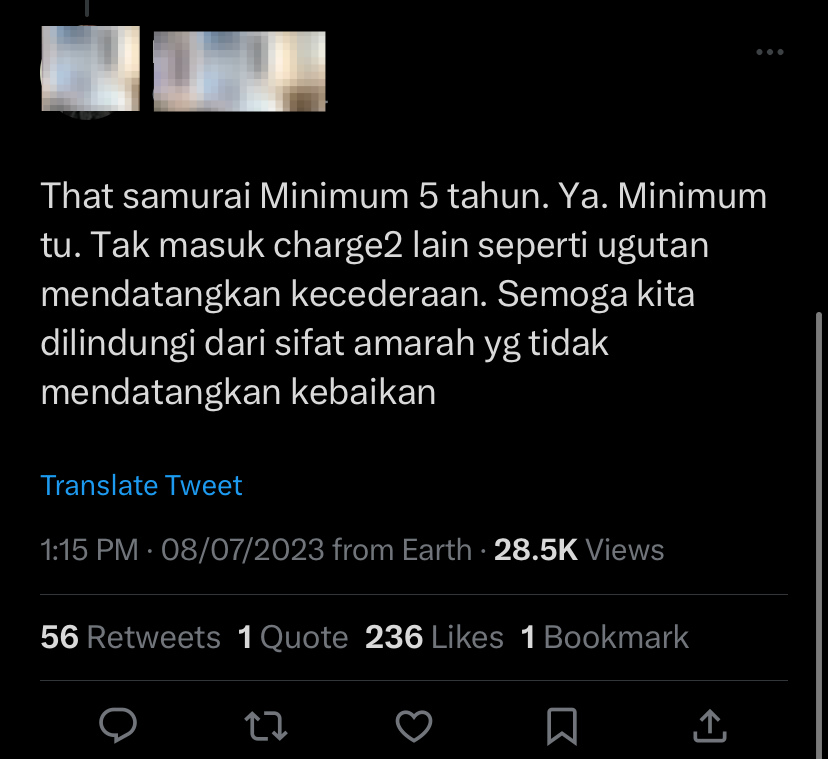 Read also:
---
It's unrelated to the article but here's our brand-new podcast – Talk Je Lah!
---
Cover Image via Facebook
Editor: Sarah Yeoh